Bellevue Community Center Guide: 4 Rec & Social Centers in Bellevue
Posted by Adriano Tori on Wednesday, January 25, 2023 at 9:38:56 AM
By Adriano Tori / January 25, 2023
Comment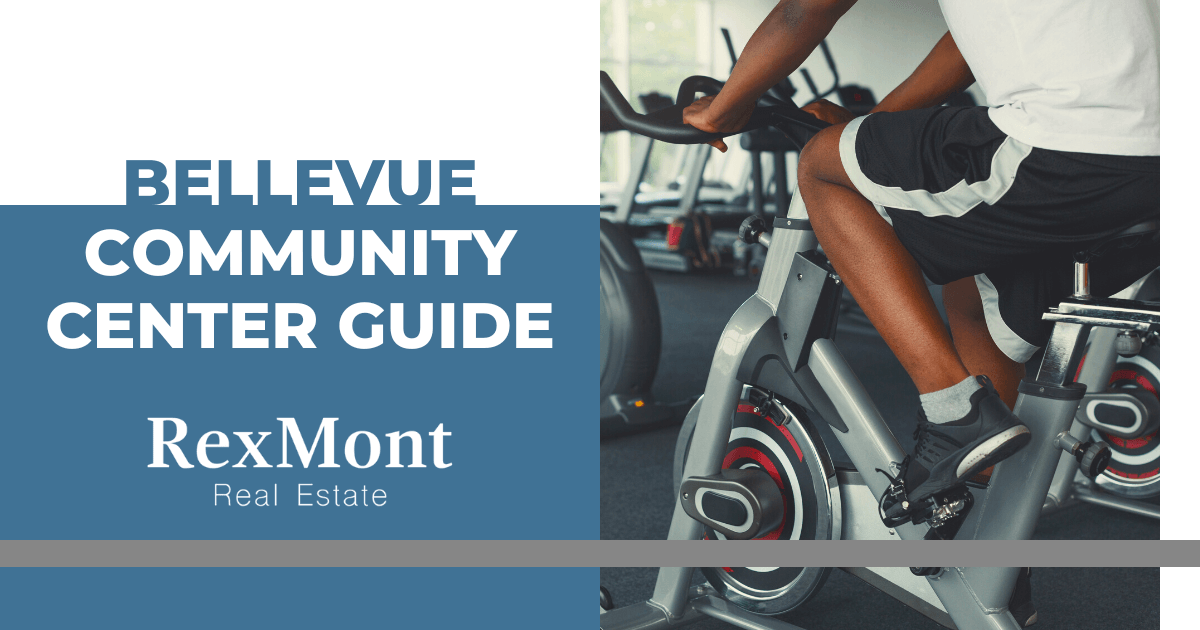 The city of Bellevue is a moderately large city in King County with several attractive community centers. They supply valuable services ranging from event space rentals to fitness classes and entertainment. Some options remain free, while others have fees associated with them. Learning about these services and using them allows locals to save time while making the most of living in Bellevue—they gain opportunities to meet people, learn new skills, and stay physically fit. Current residents and anyone considering moving to Bellevue can review this detailed community center guide and check out the facilities!
Highland Community Center
This center is located at 14224 Bellevue-Redmond Road, near the Bridle Trails neighborhood, Northeast Bellevue, and Crossroads. Highland Community Center began serving locals in the 1920s when it was known as the Kent Corner Community Club, and primarily focuses on serving disabled individuals. It opens from 9:00 a.m. to 5:00 p.m. on weekdays.
Disabled adults can attend an afternoon arts and crafts program. Bellevue residents pay a $48 fee to participate, and it costs about 15 percent more for non-residents. Other courses concentrate on cooking, dance, music, fitness, and various sports, and there's even a movie night. Fees for events often range from $30 to $90, though eligible residents may qualify for $500 scholarships. A support group for people with brain injuries meets twice monthly. There are a smaller selection of virtual activities to accommodate individuals who prefer to stay at home and attend via the internet.
The center also provides room rentals for conferences and other events, with rates ranging from $35 to $90 per hour. Like other Bellevue community centers, it gives charities a rental discount of 30 percent. Visitors may easily access the adjacent Highland Community Park, and the rest of Bellevue's best parks are nearby. It features a track, playground, skateboarding area, and tennis courts.
South Bellevue Community Center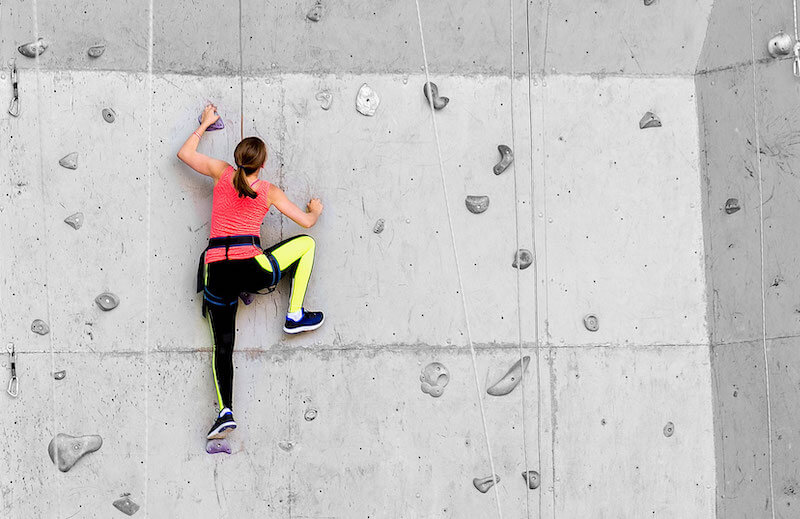 The suburban Eastgate neighborhood features many of Bellevue's luxury homes and a few condos. It's also home to the South Bellevue Community Center at Eastgate Park on Southeast Newport Way. This facility opens from 6:00 a.m. to 8:00 p.m. on most weekdays but closes one hour earlier on Fridays. The building has shorter hours on Saturdays, when it opens at 8:00 a.m. and closes at 5:00 p.m. Most programs at SBCC promote physical fitness; it has multiple gyms, a climbing wall, and a dance studio. The activity options include:
Volleyball
Weight lifting
Exercise bikes
Martial arts
Pickleball
Both adults and children can enjoy a variety of sports that range from cornhole to badminton and basketball. Some activities cost as little as $4. The community center schedules regular yoga and workout classes, but this location isn't entirely devoted to fitness. Its Art Wall spans 33 feet and showcases the work of Bellevue-area artists, switching artwork every two months. Natural Start, an area preschool, can also be found at SBCC. The center also offers a kitchen, studio, climbing wall, community room, and gym rentals for $35 to $150 per hour.
Crossroads Community Center
This Bellevue, WA, community center is located near the Crossroads neighborhood at 16000 Northeast 10th Street. It generally opens at 9:30 a.m. and closes at 7:00 p.m. on weekdays, though reduced hours apply during the last week of December. Crossroads offers an assortment of artistic, educational, recreational, and health-related activities. The services range from free mental health counseling to after-school programs, and groups can rent out several rooms in the facility. Sports options include volleyball, table tennis, pickleball, and more, while one of the more unconventional activities is a two-hour indoor kite-flying session on Thursday evenings. Event space rentals cost about $30 to $135 per hour (highest on weekends).
Crossroads Community Center has a prekindergarten program—$196 per month for Bellevue residents—with classes on weekday mornings in late April and May. It focuses on wildlife, plants, and other aspects of nature. The center also schedules free classes and events, such as the kids' Dream Hoops basketball program on Tuesdays in the spring. The CCC theater hosts 60-minute concerts with no admission fees; they usually happen on Thursday afternoons. Audience members of all ages can enjoy live classical music in-person or online.
North Bellevue Community Center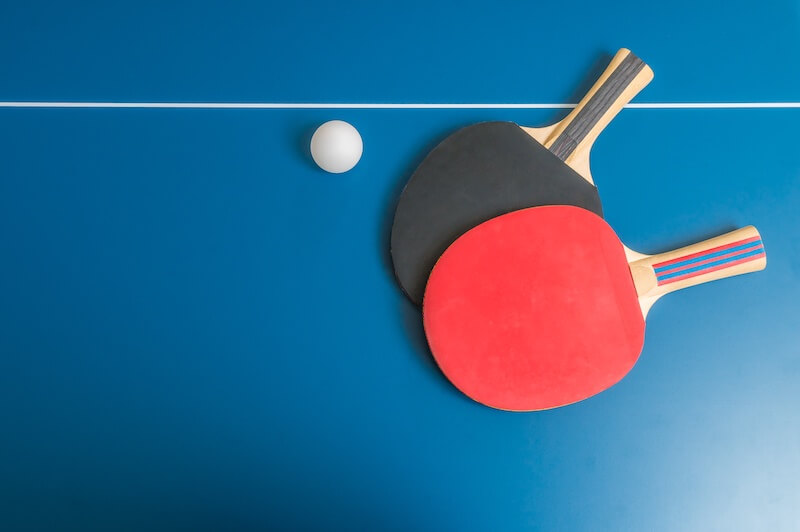 Another center is found on 148th Avenue Northeast, near Bridle Trails and the Overlake neighborhood. The North Bellevue Community Center opens from 9:00 a.m. to 8:30 p.m. on most weekdays, but it closes three hours early on Fridays. It mainly offers activities for adults and children who have reached at least 10 years of age. They include art, health, technology, travel, social, fitness, and sports programs. The center features four meeting spaces, a banquet area, and a commercial kitchen. Hourly room rental charges generally range from $35 to $100.
Visitors can attend various free events, such as bingo games and informative seminars—all in some of Bellevue's most walkable neighborhoods. Coffee and Coloring sessions provide opportunities to drink tea or coffee while conversing with others and enjoying adult coloring books. Drop-in sports activities include pickleball and ping pong; players need to pay a $4 fee. The fitness center spans 930 square feet and maintains a variety of exercise machines, and has slightly longer hours than the rest of NBCC. Most individuals can pay $5 to use it for one day. Depending on the length of time and other factors, long-term passes cost around $13 to $245 per person. Buyers may choose between monthly and yearly passes.
Staying Fit in Bellevue
The bottom line is that Bellevue community centers provide many enjoyable ways for locals to spend their spare time. They can benefit from these activities without traveling a long distance, and there are plenty of things to do in Bellevue beyond its community centers. Most programs conveniently supply any necessary materials or equipment. This city in western Washington makes it easy for residents to stay fit and entertained, and the community centers are only the start.