Back to School in Bellevue: A Guide to Public, Choice & Private Schools in Bellevue
Posted by Adriano Tori on Tuesday, December 20, 2022 at 7:25 AM
By Adriano Tori / December 20, 2022
Comment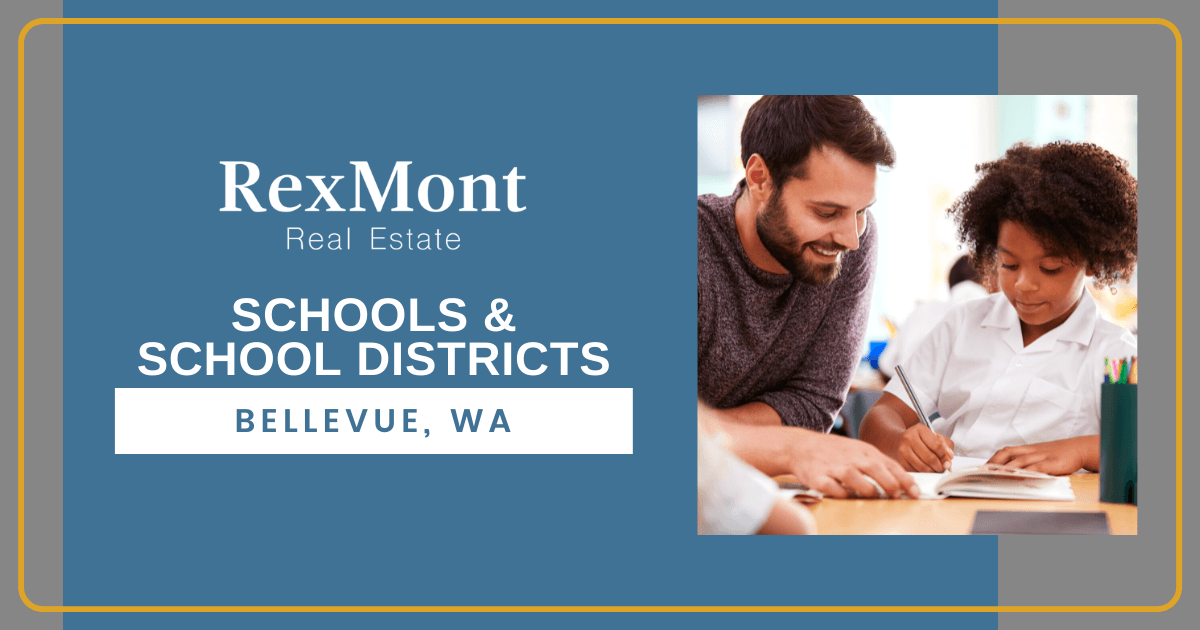 With a population of just over 144,000, the city of Bellevue is the fifth largest community in Washington. It's just about 10 miles from the Seattle community and all it has to offer, but Bellevue residents have plenty of amenities to call their own. If you're considering moving to Bellevue, it's important to research all aspects of the community, including the educational system. Read on to learn about the schools and school districts in Bellevue.
Public School Districts Serving Bellevue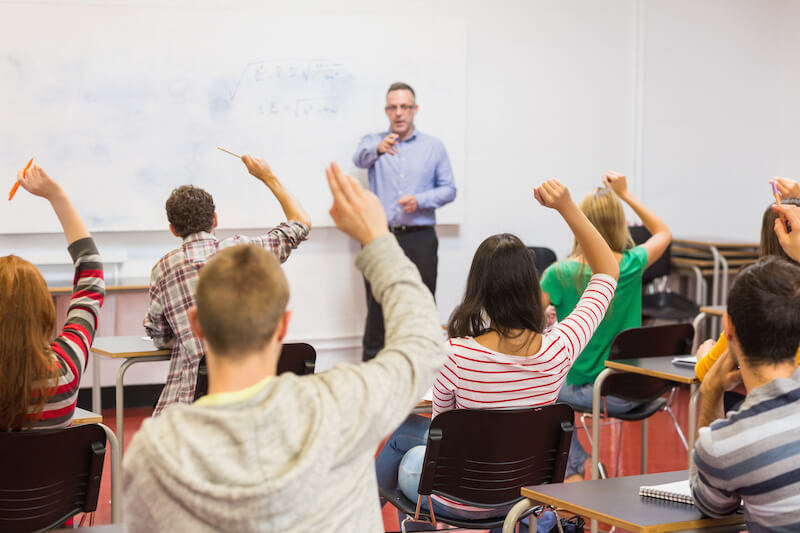 Bellevue School District should be the first stop for new residents who are responsible for children in their grade-school years. The organization provides instruction to roughly 18,000 students in the region. They employ about 1,500 teachers, creating a student-to-teacher ratio of about 13:1. Another 2,900 people provide support and administrative services as part of the staff. In addition to the city of Bellevue, the district also serves Medina, the Clyde Hill neighborhood, Hunts Point, Beaux Arts Village, and Yarrow Point.
Students within the district are educated in one of 28 schools. Elementary students are served through the 16 local institutions and two language immersion schools. Puesta del Sol Elementary School is a Spanish immersion program, while Jing Mei Elementary School is focused on Chinese. The other elementary schools include:
Ardmore
Bennett
Cherry Crest
Clyde Hill
Eastgate
Enatai
Lake Hills
Medina
Newport Heights
Phantom Lake
Sherwood Forest
Somerset
Spiritridge
Stevenson
Wilburton
Woodridge
Beyond the elementary school level, the district contains five middle schools and four high schools. Local middle schools include Chinook, Highland, Odle, Tillicum, and Tyree. High schools Bellevue, Interlake, Newport, and Sammamish offer instruction to the final public school grades.
In addition to traditional public education, the Bellevue School District also provides other services. Students with caregivers that work longer hours than the typical school day may benefit from programs such as Right At School and the Boys and Girls Clubs of Bellevue. In the classroom, Career and Technical Education allows students to earn college credit or get a head start on entering their chosen career path.
Bellevue Choice Schools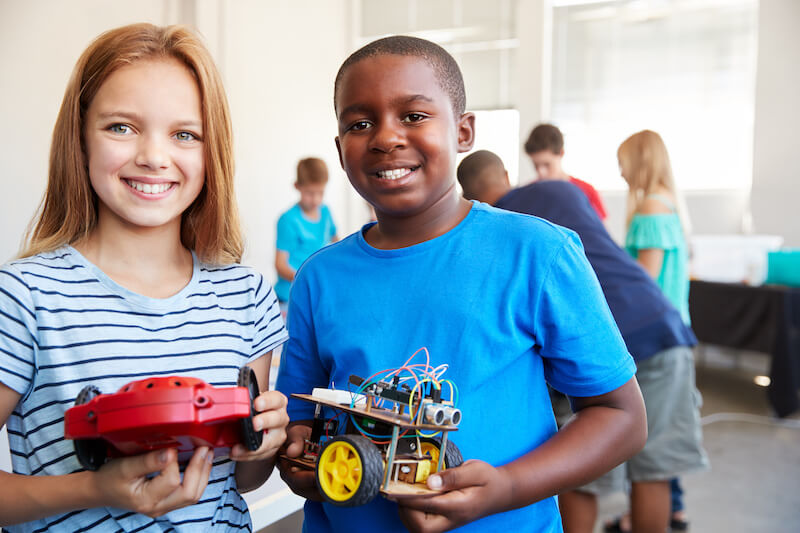 New residents of the Bellevue community should know of the Choice Schools option. These institutions are still managed and funded by the Bellevue School District, ensuring oversight of the curriculum. However, unlike traditional public schools, these programs allow a greater degree of innovation. Students enrolled in Choice Schools can receive instruction better tailored to their particular needs or interests.
As mentioned above, Puesta del Sol Elementary School is a K–5 Spanish language immersion institution. The students there are taught the standard district curriculum, but they learn everything in an environment that includes both English and Spanish. Jing Mei Elementary School is the same, except it is focused on teaching Mandarin Chinese in addition to English.
The International School covers grades 6–12. International is a lottery school, meaning the school uses a lottery system due to receiving more applications than they have open slots. Students in this program take seven Advanced Placement classes on average and graduate after completing a comprehensive senior project as a capstone. The annual schedule includes Focus Week, designed to help students to link academics with career exploration.
The final Choice School in the community is Bellevue Big Picture. Covering grades 6–12, students within this institution are instructed using project-based learning. This educational model involves starting with a question or challenge and leading the pupil through critical thinking exercises, academic instruction, and collaborations.
Bellevue Private Schools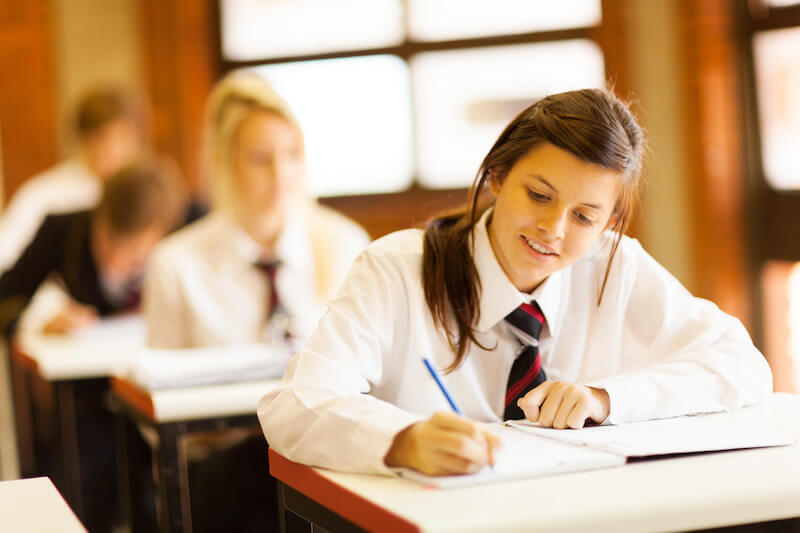 Private schools provide parents and caregivers additional options for flexibility and instruction tailored to the needs and values of the student. Private institutions are not managed by the local school board and can therefore create a unique curriculum. However, they also require tuition for each attending student.
Tuition costs can rise for older students, with high schools charging an average of about $2,200 more than elementary institutions. Costs generally range between $1,000 and up past $20,000, depending on the school. There are almost 50 private schools in Bellevue, with about 7,100 students.
Bellevue Christian School provides instruction to over 1,000 students in grades preschool through 12. On the smaller side, Eastside Christian School has about 350 pupils. Sacred Heart School delivers Catholic-based education to 400 students in preschool through eighth grade.
Secular private schools exist as well. Ventures Academy offers a focus on teaching students to create and run startup businesses. Americas Child Montessori has about 90 students ranging from ages two through nine.
Colleges & Universities Near Bellevue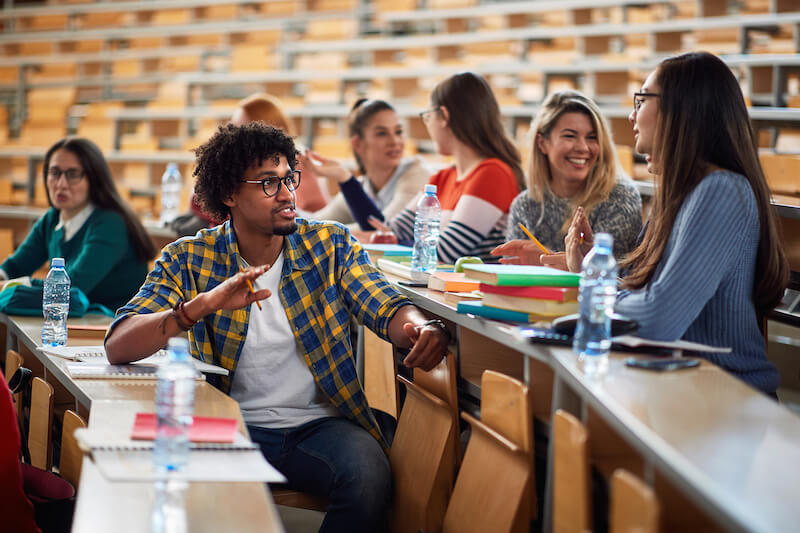 Many students continue their education in area institutions. While there are many higher education opportunities in the general region, Bellevue also hosts three universities.
Seattle University is a private Jesuit university. The school has about 7,000 students and just over 500 full-time academic staff. Academic programs available include business, economics, nursing, law, education, science, and engineering.
Washington Technology University is another private institution located within the city. Established in 2017, the school offers only a bachelor's degree in information security, created specifically to funnel residents into the local technology industry.
The only public college within the city is Bellevue College. With just over 30,000 students, it is the largest community college in the state. Pupils can register for one of twelve bachelor's degree programs, including interior design, data analytics, digital marketing, molecular biosciences, and healthcare technology and management.
Get Your Education In Bellevue
Whether the focus is on career success or personal improvement, Bellevue provides many educational institutions. As part of the regional technology sector, several local schools are dedicated to innovation and practical instruction. No matter one's plans for the future, schools in Bellevue offer a path toward success.