10 Best Things To Do in Bellevue: Fun Attractions in Bellevue
Posted by Adriano Tori on Monday, December 26, 2022 at 5:35 AM
By Adriano Tori / December 26, 2022
Comment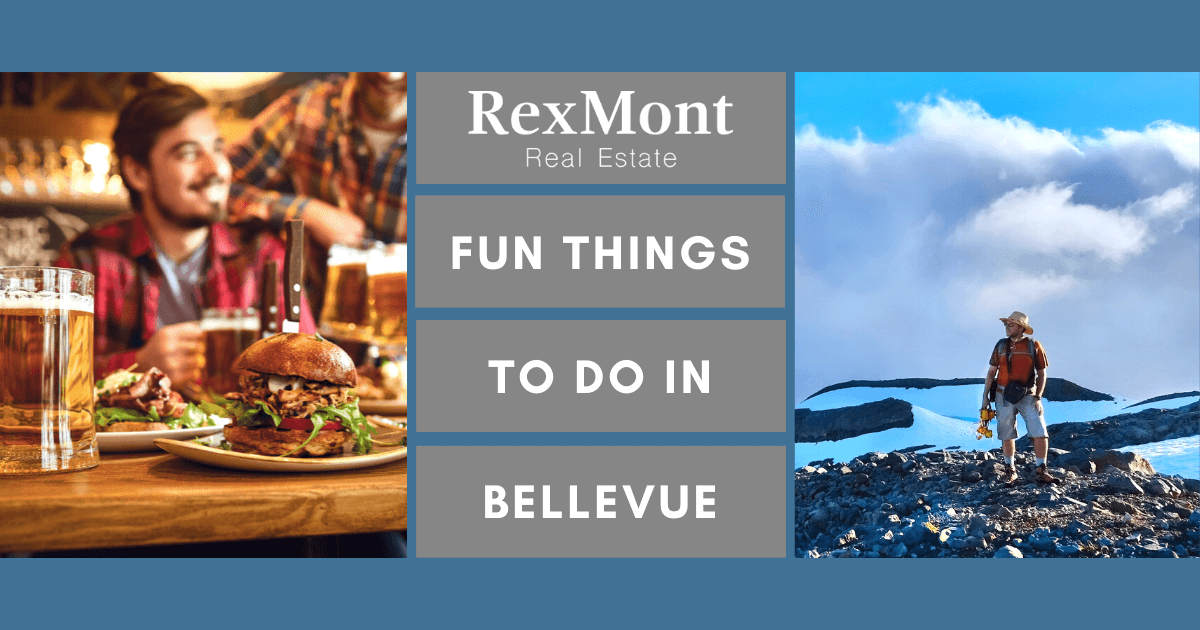 Located just across picturesque Lake Washington from downtown Seattle, the city of Bellevue is a rapidly growing community that countless tech companies and adventurers alike call home. Its proximity to the city of Seattle means Bellevue enjoys many big-city amenities, but it's also just far enough removed that residents can enjoy nature all around the city.
Bellevue has a little bit of everything, and there's always something exciting to do, see, or taste in and around town. Being the fifth-largest city in Washington, there are plenty of fun activities to keep residents busy. Keep reading to discover the many things to do in Bellevue, from outdoor adventures to nightlife destinations.
Bellevue Outdoor Adventures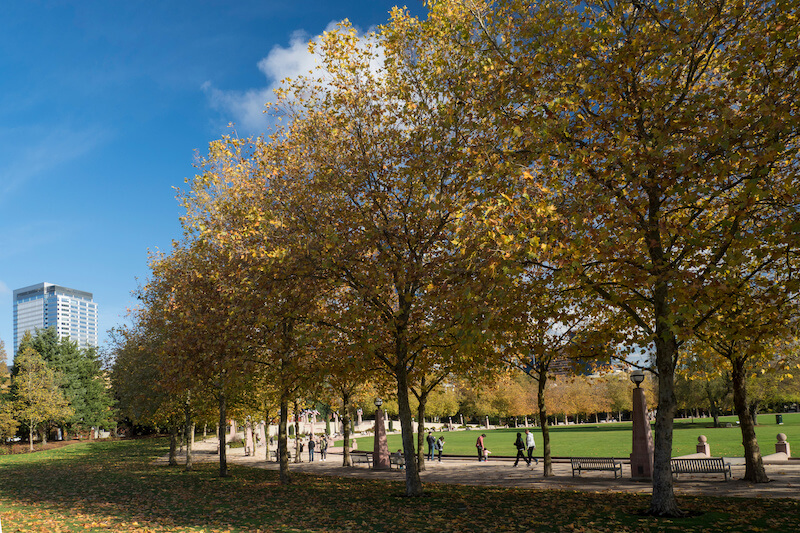 Despite being a large metropolitan city, there is no shortage of outdoor activities or nature to enjoy in Bellevue. Dozens of parks, lakes, and rivers in every direction, plus miles of hiking and biking trails, create a lovely atmosphere for nature lovers who also enjoy city life.
Parks
The City of Bellevue is home to more than 100 public parks and nearly 100 miles of hiking and biking trails. There are a few dozen parks with playgrounds for children and several dog parks where dogs can run off-leash, especially great for pet owners living in Bellevue condos or townhomes for sale.
Several sports facilities are available within the parks system for baseball, soccer, basketball, tennis, and more. Aside from parks, the Bellevue Botanical Garden is one of the city's most popular attractions, drawing over 300,000 visitors each year.
Additionally, Mount Rainier, North Cascades, and Olympic national parks are all within a 2.5-hour drive from Bellevue.
Water Recreation
Tucked between Lake Washington and Lake Sammamish, Bellevue has plenty of nearby spots to enjoy a day on the water. Several beaches have seasonal lifeguards, and marinas and boat launches are available to boat owners. The Bellevue Aquatic Center has pools open year-round for those who prefer to swim indoors.
Fishermen have plenty of options between Bellevue's many lakes, including Washington, Sammamish, and smaller lakes, and several creeks and rivers winding through the city. Both of the large lakes provide a haven for paddling enthusiasts.
Hiking & Biking Trails
More than 90 miles of hiking and biking trails traverse Bellevue. The variety of trails provides something for every walker, runner, hiker, and biker.
Bellevue has several paved trails, including many in city parks, which are great for those who want to exercise without being on the road or the pedestrian traffic on city sidewalks.
Nature lovers will find plenty of hiking trails in Bellevue's immersive natural areas. Bikers will find paved and offroad bike trails, plus longer-distance rides like the 63-mile loop around Lake Washington.
Bellevue offers quite a bit of outdoor recreation, with something for every interest. The city has done an excellent job maintaining the balance of nature and a metropolitan area, so residents and visitors are never too far from either.
Bellevue Shopping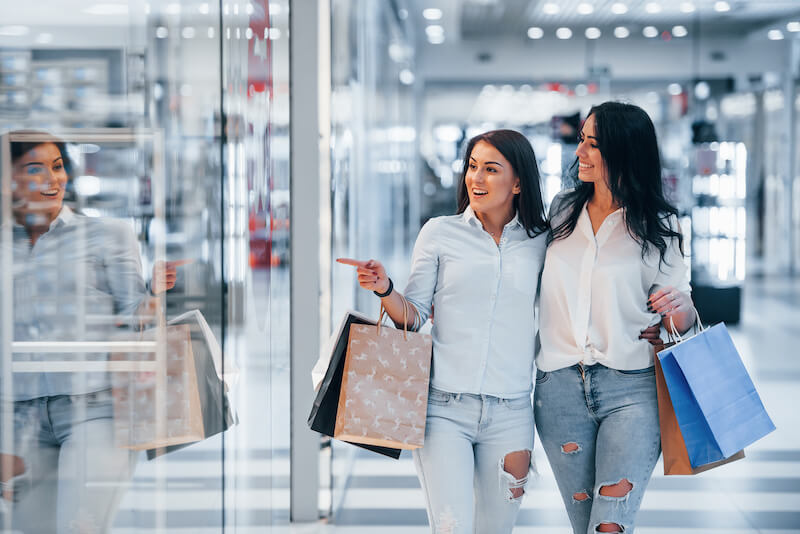 Moving indoors, Bellevue has become the fashion mecca of the Pacific Northwest in recent years. From dozens of luxury shops and boutiques to thrift shops and traditional malls, Bellevue has a considerable shopping variety.
The Bellevue Collection is one of the biggest and best shopping districts in the Pacific Northwest and is widely known as a shoppers' paradise. Shoppers will find more than 200 stores and 50 restaurants connected by modern sky bridges offering protection from the notoriously rainy weather. The Bellevue Collection also has free parking, making a shopping trip walkable and convenient.
In addition to clothing stores, Bellevue has plenty of options for shopping for home decor, jewelry, antiques, sporting goods, books, and just about anything else one can think of.
Bellevue Restaurants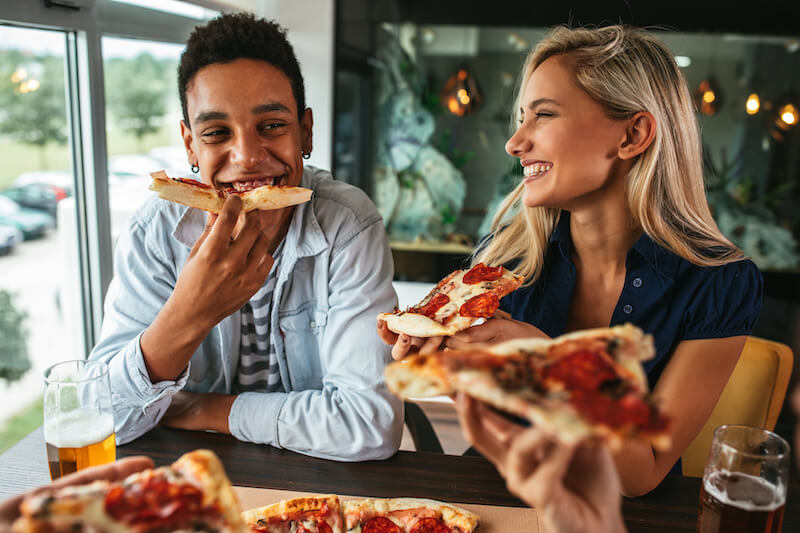 Restaurants in Bellevue are just as good as the city's shopping and nature offerings, and foodies will feel right at home here. The cultural diversity of the Seattle metropolitan area is strongly reflected in the food scene, as people from all around the world bring their heritage, cultural influences, and food with them to the Pacific Northwest.
Depending on what someone is in the mood for, residents and visitors of Bellevue can find plenty of inexpensive street food and some of the best fine dining restaurants in the country—and everything in between. Bellevue is also a very vegan-friendly city, so there are plenty of restaurant options for vegans and vegetarians who want to enjoy a night out.
Some of Bellevue's long-standing local favorite restaurants that will make every taste bud happy include:
Arts & Culture in Bellevue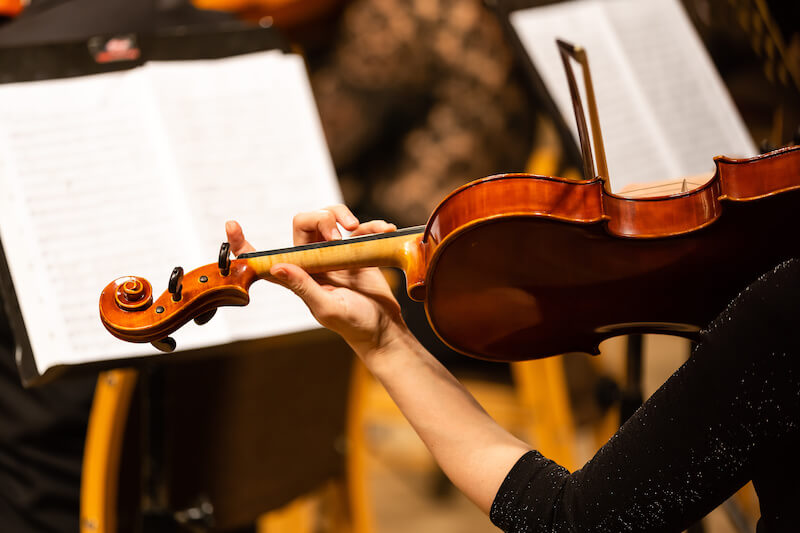 Bellevue has a strong arts scene that continues to expand and elevate. Between the main Bellevue Arts Museum, various other galleries, the Meydenbauer Center, and the future Pace Facility for Theatre and Performing Arts, there's a great variety of art and performing arts to enjoy in Bellevue. Fans of interesting architecture will also enjoy world-class buildings and luxury homes by strolling through some of Bellevue's best neighborhoods.
Museums
There are two primary museums in Bellevue proper: the Bellevue Arts Museum and the KidsQuest Children's Museum. Across the lake in Seattle are two special-interest offerings: the Museum of History and Industry and The Center for Wooden Boats. The nearby Snoqualmie area also hosts the Northwest Railway Museum.
The Bellevue Arts Museum hosts various special events throughout the year, including one of the area's largest art festivals held at the end of every July.
For little ones, the Children's Museum offers hands-on and interactive activities to help children get more involved in discovery, science, art, and technology.
Art Galleries
Bellevue's art scene is alive and well, with several art galleries throughout the city, even outside the performing arts. The largest and most popular is the Bellevue Arts Museum. The museum-gallery hybrid features rotating exhibits that may stay on display for a few months to a few years, so there's always something new to see.
The Gunnar Nordstrom Gallery is another beloved Bellevue gallery established in the community in 1985. Like the art museum, this gallery features rotating exhibits. Check out their website to find more information about current and past exhibitions.
Dance & Theatre
The primary spot to see professional dance and theatre performances in Bellevue is the Meydenbauer Center. This contemporary space houses a full-sized convention center and a 410-seat theatre featuring a state-of-the-art sound system. The theatre hosts regular dance and theatre performances throughout the year.
The East Bellevue area will soon be home to PACE, the Performing Arts Center Eastside, a brand-new facility that will break ground on construction soon. PACE will be a world-class performing arts facility with an impressive 2,000-seat main auditorium. The building will house five individual venues that can host various performances to create a true all-in-one community theatre hub in Bellevue.
Bellevue's arts and performing arts culture has been thriving in recent years and will continue to grow over the next several years. The city's proximity to downtown Seattle also opens the door for even more places and opportunities to enjoy an afternoon of art or an evening of dance and theatre.
Bellevue Nightlife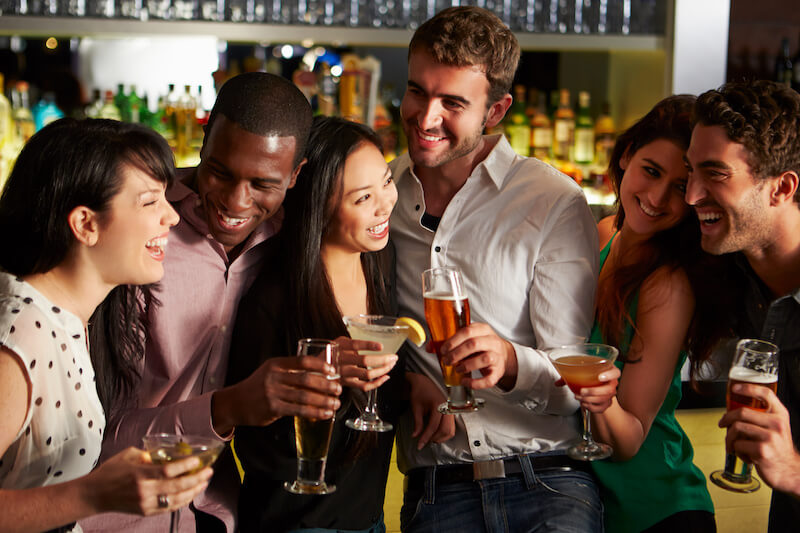 Bellevue has many beautiful natural features to enjoy during the day, but the city also offers a lively nightlife and entertainment scene when the sun goes down. There are dozens of places to go, which makes the nightlife in Bellevue vibrant, exciting, and plentiful.
As with most other aspects of this Pacific Northwest city, Bellevue's nightlife has plenty of variety to suit whatever mood one feels on any given night. From high-class rooftop cocktail bars to casual sports bars offering local beer and pub games to be played with friends, Bellevue has plenty of options.
For a nice night out, it might be fun to dress up with friends or a date and head out to one of the upscale bars like Civility & Unrest or cross the water and enjoy the rooftop views from The Nest. Those looking for a more relaxed or casual evening will find fun at Reality Break Escapes, with three different escape rooms to explore. Or, go classic and bowl a few games while enjoying a few beers at Lucky Strike bowling alley. Another option is to let loose and sing karaoke with friends at Stone Karaoke & Lounge.
Bellevue Is A Pacific Northwest City With a Bit of Everything
Bellevue offers an excellent balance of serene nature and city life, with plenty of things to do for almost anyone. Some of the best shopping in the Pacific Northwest, a varied and seemingly endless list of restaurants, a growing art and culture scene, and bustling nightlife scratch the surface of all there is to experience in Bellevue.
The city's proximity to Seattle, two large lakes, and three of the most beautiful U.S. national parks make Bellevue a sought-after community. Spending time in or moving to Bellevue means there's never a shortage of adventure!