7 Bellevue Neighborhoods Near Lap Pools, Public Pools & Aquatic Centers
Posted by Adriano Tori on Thursday, February 9, 2023 at 8:45:18 AM
By Adriano Tori / February 9, 2023
Comment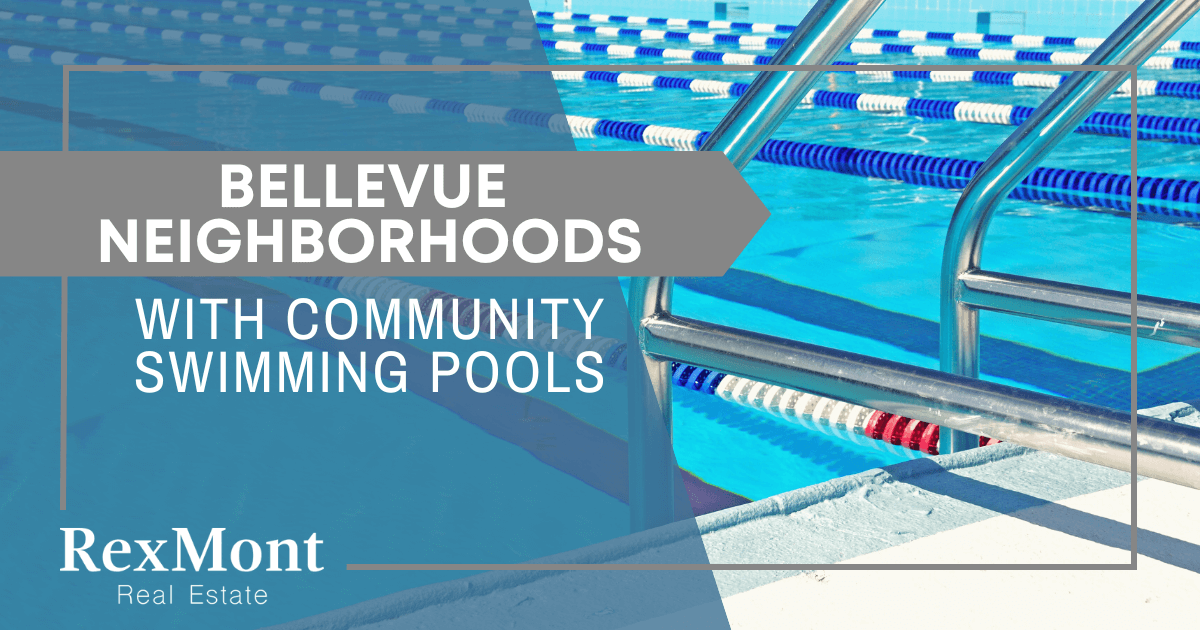 Physical fitness can be an everyday amenity for people living in Bellevue. If you love to swim, you'll be delighted to learn that the city has several indoor and outdoor community pools, offering numerous ways to get that water fix year-round. It's no surprise that many of Bellevue's best neighborhoods are near community pools. Living near communal swimming pools is an excellent way to enjoy the water without the expense of owning a private pool. Plus, with swimming lessons, competitions, fitness classes, and community pool parties, there's no better place to connect with neighbors and friends than the local pool. Let's dive into some of the best Bellevue neighborhoods with community swimming pools.
Bellevue Aquatic Center: Crossroads
The Bellevue Aquatic Center offers several ways to both cool down and warm up. As one of the most popular community centers in Bellvue, the aquatic center features two pools: Warm Springs, a heated therapy pool, and a lap pool called Blue Lagoon.
The Warm Springs pool is always maintained at 92 degrees and open to ages 13 years and up. This pool is open to all but especially well-suited for individuals who need accessible accommodations, as it has a wheelchair ramp and two lifts to get in and out of the pool safely.
Blue Lagoon provides six lanes for swimming laps and swim team competitions, as well as open space for aerobic and open swim sessions.
The Crossroads neighborhood started in the 1800s when the largely undeveloped land was used for timber harvesting after its agricultural boom. The area became a residential hub when its suburban housing stock was built, much of which remains today. There's a shopping center that's been a staple of the area since the 1960s, and today, Crossroads is one of Bellevue's most densely populated neighborhoods.
Nearby, retail therapy abounds at The Shops at The Bravern. This sprawling mall is home to high-end stores such as Hermes, Gucci, and Louis Vuitton, as well as a famous food court with gems, including John Howie Steak and Yifang Taiwan Fruit Tea. After a day of shopping, it's always showtime at Regal Crossroads, where you can catch a movie on the big screen and relax on the reclining chairs with popcorn.
Bellevue Aquatic Center Additional Information
Address: Bellevue Aquatic Center, 601 143rd Ave NE, Bellevue, 98007
Hours: Monday–Friday, 8 a.m.–9 p.m.; Saturday, 8 a.m.–4 p.m.; Sunday, 8 a.m.–2 p.m.
Costs: starting at $6 for single open swim sessions, up to $295 for a three-month pass
Samena Swim & Recreation Club: Lake Hills
Samena Swim & Recreation Club caters to swimmers of all ages! Little ones can take their first dive into one of the indoor or outdoor pools (with the help of an adult, of course) as they learn to swim. Once they have the basics down, it's time to move up to swim training or join the center's swim team, competing in the summer and winter.
Samena Swim also hosts a program where anyone 15 and older can become a certified lifeguard or have their certification renewed by taking an American Red Cross-certified course.
Aside from the pool, Samena has a full gym with personal training and fitness classes, children's summer camps, before and after-school childcare, and hosts seasonal events.
Lake Hills is an idyllic neighborhood in southeastern Bellevue, sitting along Larsen Lake and only a short drive to the town center. It's also home to Bellevue College, one of the largest in Washington. Homes for sale in Lake Hills typically cost between $800,000 and $1.2 million.
It's not hard to ensure you eat enough fruits and veggies when the Lake Hills Greenbelt Produce Stand is in town. The big red barn off the 148th Avenue Southeast exit is consistently bustling from April through October, with seasonal produce of all kinds. Nearby, the Bellevue Mall has over 200 shops, from local boutiques to international brands. After shopping, there are many places right inside the mall to grab a meal.
Samena Swim & Recreation Club Additional Information
Address: Samena Swim & Recreation Club, 15231 Lake Hills Blvd, Bellevue, 98007
Hours: Monday–Friday, 5 a.m.–10 p.m.; Saturday, 7 a.m.–8:30 p.m.; Sunday, 9 a.m.–8:30 p.m.
Costs: Membership-based, starting at $76 monthly
Phantom Lake Bath & Tennis Club: West Lake Sammamish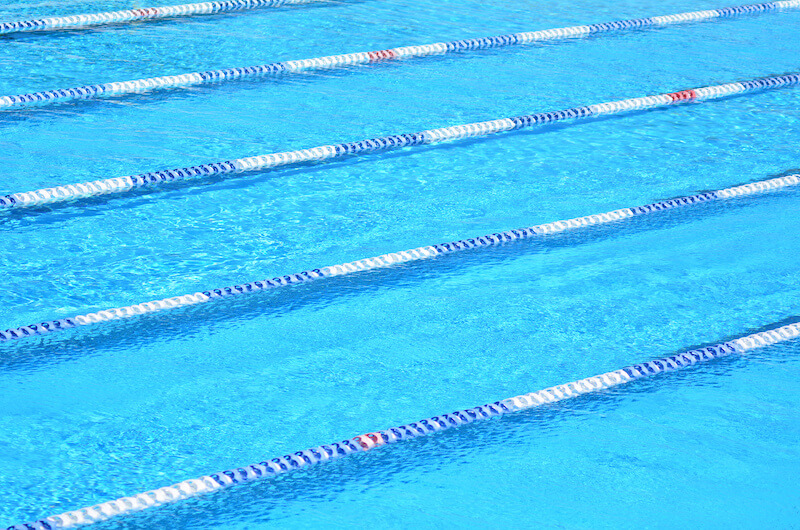 Bellevue's members-only Phantom Lake Bath & Tennis Club is capped at 300 members to ensure enough space and resources for everyone to enjoy. The club is open annually from mid-May through Labor Day, offering several swimming and diving programs for kids ten and up, as well as tennis courts, water polo, and more.
Nearby, there's even more water to enjoy in West Lake Sammamish. This neighborhood has several stunning waterfront homes overlooking the seven-mile-long lake. Outdoor activities are plentiful at West Lake, and it's not uncommon to find residents fishing or on the water on skis, inflatable kayaks, or paddleboards.
The adventures continue at Lake Sammamish State Park, where visitors can soak up outdoor fun on two beaches. Explore the park's trails and spot the winged wildlife living among the forests. Thanks to The Little Store Bellevue, residents don't have to go far for the essentials. This tiny shop is excellent for grabbing grocery staples and a quick, locally-sourced bite. As one of the most luxurious neighborhoods in Bellevue, prices for real estate in West Lake Sammamish range from $1 million to $3 million.
Phantom Lake Bath & Tennis Club Additional Information
Address: Phantom Lake Bath & Tennis Club, 15810 SE 24th ST, Bellevue 98008
Costs: Individual memberships start at $495 per season
Newport Hills Swim and Tennis Club: Newport
The Newport Hills Swim and Tennis Club hosts numerous programs for swimmers of all ages in its outdoor pool in the summer and winter. One especially popular activity at Newport Hills is Aquacize, an aquatic workout class where participants exercise in the water as they jam out to their favorite music. In addition to the pool, the club also has tennis courts, a fitness center, and a banquet hall for hosting special events.
The Newport Hills neighborhood, a smaller community with slightly less than 10,000 residents, is dotted with single-family and townhomes, arranged to give the neighborhood a dense suburban feel.
Residents can take a class at Trufusion Bellevue at Lincoln Square for another way to sweat it out. This fitness center offers everything from pilates and yoga to boxing and HIIT workouts. After burning calories, head to Resonate Brewery & Pizzeria in the Newport Shopping Center, a rustic local favorite serving up an excellent selection of local beers and pies that take no less than 72 hours to prepare!
Newport Hills Swim and Tennis Club Additional Information
Address: Newport Hills Swim and Tennis Club, 5464 119th Ave SE, Bellevue 98006
Hours: Monday–Thursday, 6 a.m.–9 p.m.; Friday, 6 a.m.–8 p.m.; Saturday, 9 a.m.–8 p.m.; Sunday, 12–9 p.m.
Costs: Individual memberships start at $80 per month
Bellevue Club: West Bellevue
Bellevue Club is a full-service recreation center with a long list of amenities, and the aquatics center is one of the best on the East Side. The club has three pools, two indoor and one outdoor. Its swim team trains and competes throughout the year, and Bellevue Club is a coveted spot for youngsters to start their swim careers.
The club's pools are the main attractions, but they're just the beginning. Use the entire gym, basketball, and tennis courts, enjoy a meal in one of the four restaurants, relax in the library, indulge at the spa, or even spend a night at the onsite Bellevue Club Hotel.
Real estate in West Bellevue stands out with its low-key suburban vibe and convenient proximity to Downtown Bellevue. This community is well-known for its picture-perfect, high-end homes.
The Bellevue Arts Museum (BAM) is home to numerous galleries and exhibits that frequently change throughout the year and focus on various concepts, from current events to historical photography. For some outdoor fun in this walkable neighborhood, trek through the 320-acre Mercer Slough Nature Park. This expansive park is a popular spot for Bellevue residents to get glimpses (and amazing photos!) of the area's native birds and other wildlife.
Bellevue Club Additional Information
Address: Bellevue Club, 11200 Southeast Sixth Street, Bellevue 98004
Hours: Monday–Friday, 5 a.m.–11 p.m.; Saturday, 6 a.m.–11 p.m.; Sunday, 6 a.m.–9 p.m.
Triangle Pool: Enatai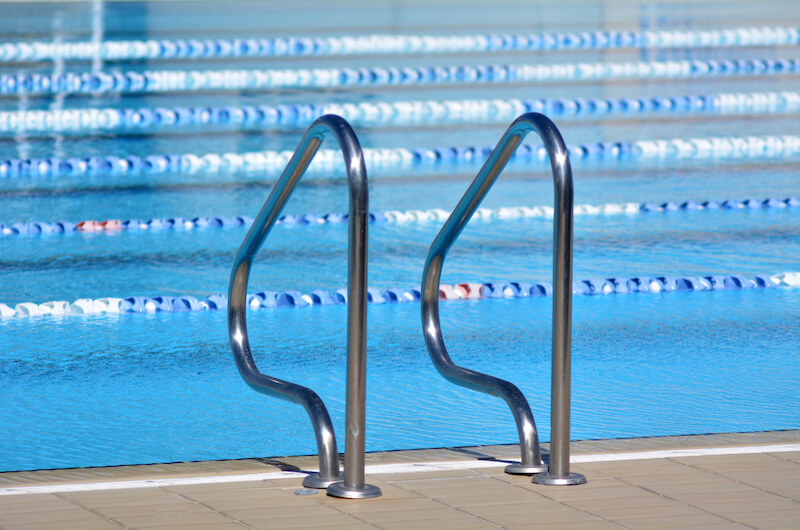 Triangle Pool is unique in the Bellevue area for its desirable amenities: the main heated outdoor pool with a diving board, a wading pool, Wi-Fi, and a barbeque area. Members can also bring guests. The Tigersharks, the Triangle Pool swim team, comprises kids ages 5–18 who compete in a fun, supportive environment.
Enatai, a Lake Washington neighborhood in the greater Bellevue area, is convenient to interstates 90 and 405. Even with its proximity to major freeways, it's also a woodsy community with lush forest surrounding the area's stately homes. Homes for sale in Enatai often start at about $2 million and may exceed $5 million.
One of the top local spots to grab some vegan food is Araya's Place. This swanky Thai restaurant is known for its impressive menu and lunchtime buffets that draw a large crowd. Meanwhile, Enatai Beach Park is always bustling with activity in the summer, when Bellevue residents break out their kayaks and canoes and grill out for a lovely day on the water.
Triangle Pool Additional Information
Address: Triangle Pool, 1919 108th Avenue SE Bellevue, 98004
Hours: Monday–Sunday, 12–8 p.m
Costs: Individual memberships start at $450 for the season (June through early September)
Norwood Swim Club: Woodridge
Norwood Swim Club is adjacent to Norwood Park and offers a variety of swim-based activities, including lessons, open swimming, and a competitive swim team. Membership packages for Norwood residents include guest passes and special rates on swim lessons.
Preschool through high school-age children can participate in the summer swim league that competes with other Midlakes area teams. The adjacent Norwood Park has a large playground, plus basketball and tennis courts.
Woodridge is a desirable neighborhood close to all of the fun things to do in Downtown Bellevue. Real estate in Woodridge is primarily single-family homes conveniently located near shops, restaurants, and outdoor spaces that make it feel like its own city within a suburb.
One advantage of living so close to the water is all the delicious seafood, like the one found at Top Gun Seafood Restaurant. This authentic Cantonese spot dishes up seafood and dim sum in a cozy setting. At Kelsey Creek Farm, nature is just around the corner, where visitors can interact with farm animals, hike, play, picnic, and learn time-honored skills like felting wool.
Norwood Swim Club Additional Information
Address: Norwood Swim Club, 2340 123rd Pl SE, Bellevue 98005
Hours: Hours vary for open swim sessions and swimming lessons, with early opening and closing on swim meet days
Costs: Annual memberships start at $200
Making Waves at Pools in Bellevue
There's no shortage of places to take a dip in Bellevue. Whether you're looking for a children's swim team, want to take your aquatic fitness to the next level, or prefer a more social setting, Bellevue has a community pool to suit every need.