Condo And Apartment Security In Greater Seattle: 5 Tips To Keep In Mind
Posted by Adriano Tori on Monday, January 24, 2022 at 4:50 PM
By Adriano Tori / January 24, 2022
Comment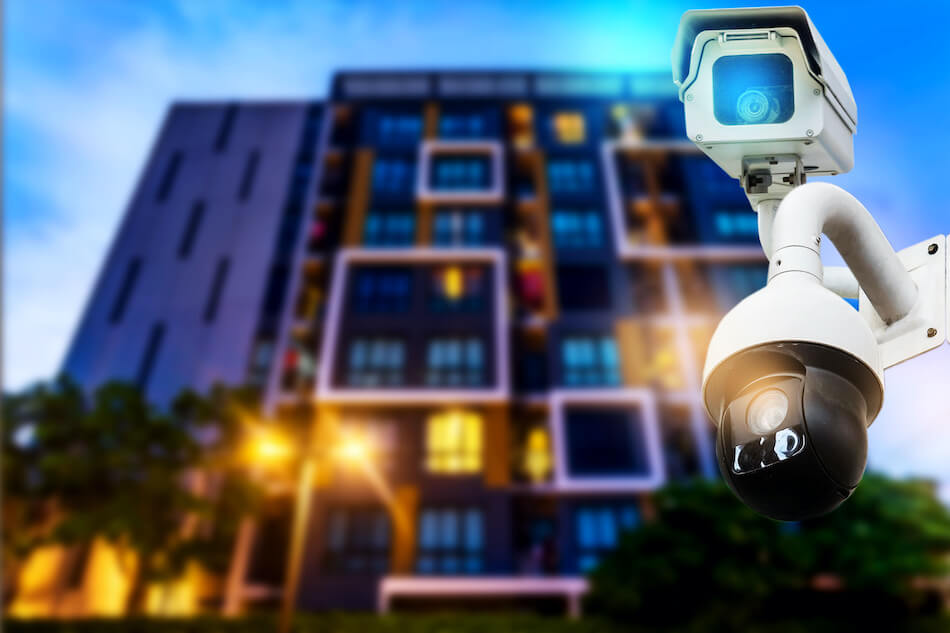 Moving to a new home is a considerable change. There are many things to consider, from whether you should get a condo or apartment to whether you should buy or rent to what security measures are essential. They are all crucial steps in moving into your new home, and you should not skip any.
A building security system ensures that you feel safe and protected in your home and enforces security measures. Without them, the building complex runs the risk of allowing intruders in and jeopardizing your safety. As a result, it is incredibly important to consider our top five security tips that can keep you safe in your new condo.
When buying an apartment or condo, there are many things to keep in mind. But, after reading our top five tips, you'll know what security measures you need to keep you safe and happy.
For informational purposes only. Always consult with a licensed real estate professional before proceeding with any real estate transaction.
Tip One: Look For Touchless Access Control
Touchless access control is essential for any apartment building security system. It is the premier defense against intruders as it blocks access to anyone without credentials. Security teams preregister credentials with each user's identity and access, so only authorized residents can access the building and their apartments.
In addition, touchless access systems can use many deployment methods, including keycards, key fobs, and pin pads. This removes the need for residents to touch the same doorknobs as everyone else and reduces the spread of germs. Touchless access control provides a safe, easy-to-use, and hygienic way to access your new apartment. There is no better choice.
Tip Two: Ask About Video Security
If you know that your apartment or condo building has access control, you may think that is everything you need. While it is highly secure, extra home security measures can strengthen it further. Video surveillance systems can integrate with access control to doubly verify the people entering your complex.
Once the access control system validates the user, video cameras can compare the person to the identity on the credentials—no need to worry about anyone falsely using residents' credentials to access the building. Video security provides extra reassurance that only authorized residents are accessing the building, and you remain safe.
Tip Three: Find Out How Visitors Access The Building
One of the most exciting parts about getting a new home is showing it to everyone. You want your loved ones to see your new space and how you've designed it. But, in an apartment complex, having visitors isn't always straightforward. Some buildings have no security policies in place, while others take extreme measures to vet visitors.
You want to ensure that you get an apartment in a complex with reasonable security measures. You want protection that doesn't overwhelm your guests, so you need to look into how visitors access your apartment building.
The ideal is a digital visitor check-in system at the front desk that takes visitors' details. Then, the system generates a temporary ID that affords them access only to the building they are visiting. Some visitor check-in systems can even register guests for repeat visits, which streamlines the security process, making it convenient without compromising residents' security.
Tip Four: Check For Remote Management Capabilities
It can be slightly unnerving to see security guards constantly patrolling your building and ensuring the safety of the perimeter. You want to feel safe without being continuously watched. You need to ensure that the security team strikes a strong balance, and remotely managed security systems are a great way to do that.
Many cloud-based security technologies have remote management capabilities that allow security teams to manage the technologies anywhere. Security teams could work offsite and still have a complete view of the facility. They would retain full control over the system and ensure your safety at all times without overcrowding the facility.
Tip Five: Find Out About Access Methods
Since you already know from tip one that you want to look for touchless access control systems, you also need to consider the deployment methods. This means what kind of credentials the access control system uses to verify authorized users. Touchless access control systems rely on credentials like keycards, key fobs, and mobile-based credentials.
They are an easy and secure way to access the building. However, you don't want to carry a keycard for every door. You want to have one credential that can provide you access to the complex, all shared spaces, and your own unit. That way, you only have to carry one keycard, but you can access it everywhere safely.
Each resident will have unique access, and there will be a diminished risk of another resident being able to access your apartment. The proper credentials can make your life easier without reducing the protection around it.
Choosing the Right Community for Your Needs
Security is a top priority for many homeowners and renters looking to buy a condo in the Greater Seattle area. By finding a community that's staying on top of the latest security trends, you can rest assured that your new home will allow you both convenience and peace of mind.
For informational purposes only. Always consult with a licensed real estate professional before proceeding with any real estate transaction.