Condo Maintenance: Owners' Responsibilities Vs the COA
Posted by Adriano Tori on Wednesday, January 26, 2022 at 1:36 PM
By Adriano Tori / January 26, 2022
Comment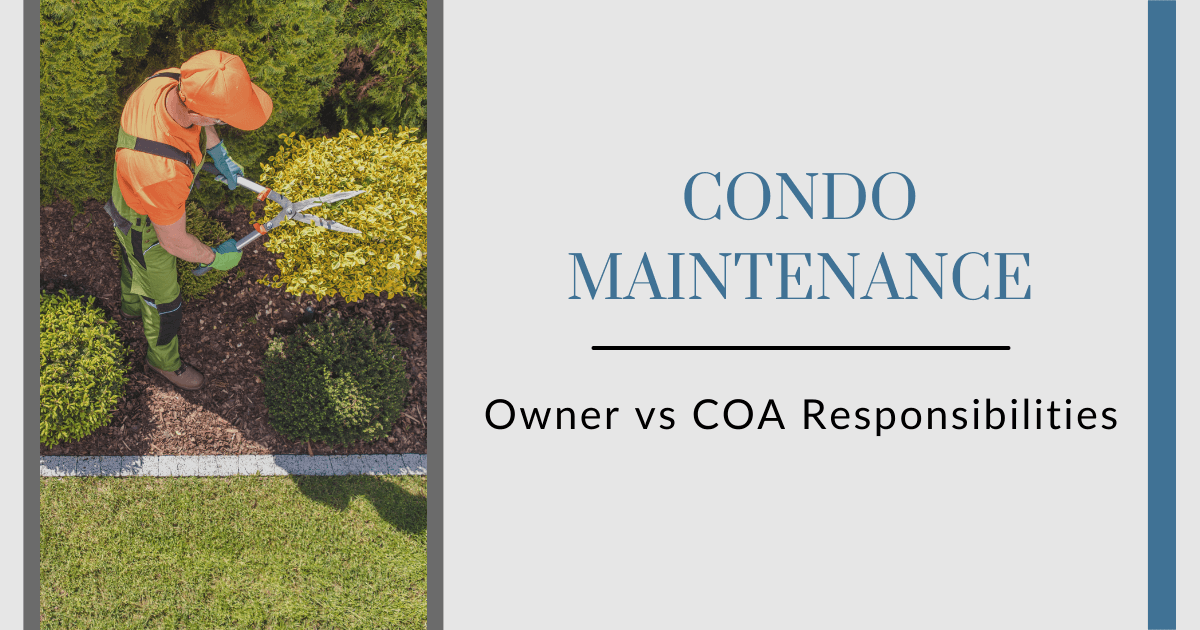 Those considering investing in real estate have many options, including single-family homes, gated community homes, and condos. The best choice is highly dependent on one's lifestyle needs, budget, and time constraints.
Those who want many perks, like swimming pools, onsite maintenance, and clubhouses while avoiding being responsible for landscaping and exterior upkeep, might consider buying a condo. However, there are certain elements that owners are held accountable for and others that the community management or association is held liable for. Read on for a breakdown of who pays for what concerning upkeep and repairs in condo communities.
What Belongs to the HOA & What Belongs to Owners?
Each condo community typically has a solid set of bylaws and a document known as Declarations of Covenants and Restrictions (CC&Rs). These contracts generally clarify the rules and what belongs to the community's homeowners association (HOA) and individual owners.
The dues that owners or tenants pay go towards management services and upkeep the HOA is responsible for. Generally, any common areas and limited common areas are owned and maintained by the HOA and any investors, while the buyer most often owns everything considered as a part of the unit itself.
Individual units consist of everything within the property line defined in a survey, and owners are responsible for upkeep in these areas. Exceptions are often issues that keep the community streamlined in aesthetics, such as home siding, roofing, landscaping, and fences if shared with other units.
Condo owners own everything inside their unit from ceiling to floor, including attics, basements, walls, major systems, home appliances, and any solely private patios or decks. Land within survey lines is also owned by the individual and is considered for property tax purposes.
Maintenance of Condo Community Common Elements
Common elements in condo neighborhoods are those where all the owners have equal access to share and use. Amenities such as gyms, pools, sporting courts, clubhouses, and other common areas are maintained by the HOA or by any staff or entities they employ for services.
Other common elements serve more than a singular individual unit or could constitute areas that connect with other units. Shared walls, balconies, hallways, staircases, and elevators may fall under HOA responsibility concerning keeping them in functional condition.
In most condo communities, common elements include:
Debris removal from sidewalks & parking lots
Landscaping & groundskeeping
Tree & branch trimming
Snow & leaf removal
Exterior siding repairs & maintenance
Exterior cleaning of condo siding & fencing
Trash collection in common areas
Roofing repairs
In cases where significant repairs or upgrades are needed for big projects like siding or roofing for the entire neighborhood, the community reserve fund may be tapped into, which could lead to higher HOA fees.
Maintenance in Private Condominium Units
Private units are sections of the community that tenants or owners individually occupy. The boundaries include all interior spaces between the ceilings, floor, walls, attics, and basements. Owners or renters are held liable for maintenance and repairs for just about everything inside the unit and inside any fence lines defined by their property survey. This will include interior paint, appliances, flooring, windows, doors, and flooring.
Many owners stay on top of maintenance to keep their homes in good condition and ensure the unit's value rises rather than drops. Buyers should consider investing in routine services and extended warranties for major systems to complement homeowners' insurance policies.
Maintenance for Limited Use Common Elements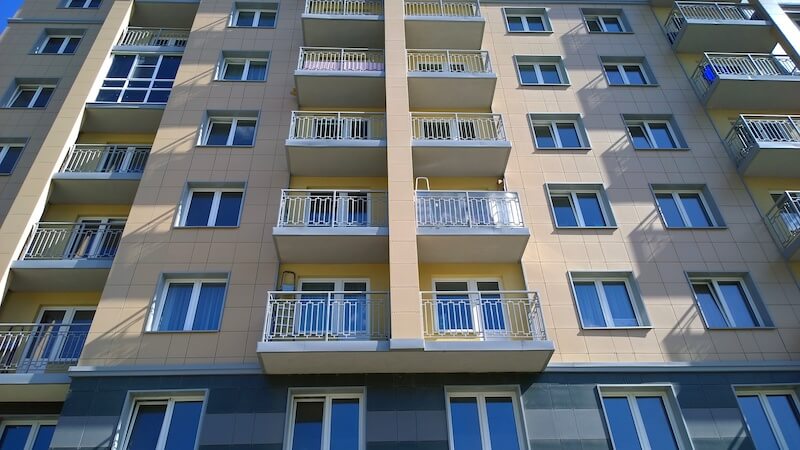 Limited use common elements are somewhat exclusive and may be accessible to only some condo owners in the community or a limited number of them who pay extra dues for the privilege. In most CC&Rs, limited use areas are typically:
Entryways to shared buildings
Joined balconies & porches
Parking lots & driveways
Exterior doors to common access points
Shared facade window boxes
Should an incident occur, such as a baseball through a window or a contractor incident, who is responsible for repairs in these elements is somewhat questionable. Unless the bylaws or CC&Rs have strict guidelines, such issues may be brought to the board of directors or the community's property management company to determine who will pay for repairs or replace those elements.
Considering Buying a Condo?
Buying a condo to live in or as an investment property can be a worthwhile move. However, be sure to carefully look over any contracts or agreements before signing on the dotted line to fully understand what you will own versus what the community owns. This keeps buyers prepared to handle emergencies while helping the property remain in good condition for years to come while increasing value.