How Much Down Payment Do I Need to Buy a Home?
Posted by Adriano Tori on Monday, August 23, 2021 at 7:36 AM
By Adriano Tori / August 23, 2021
Comment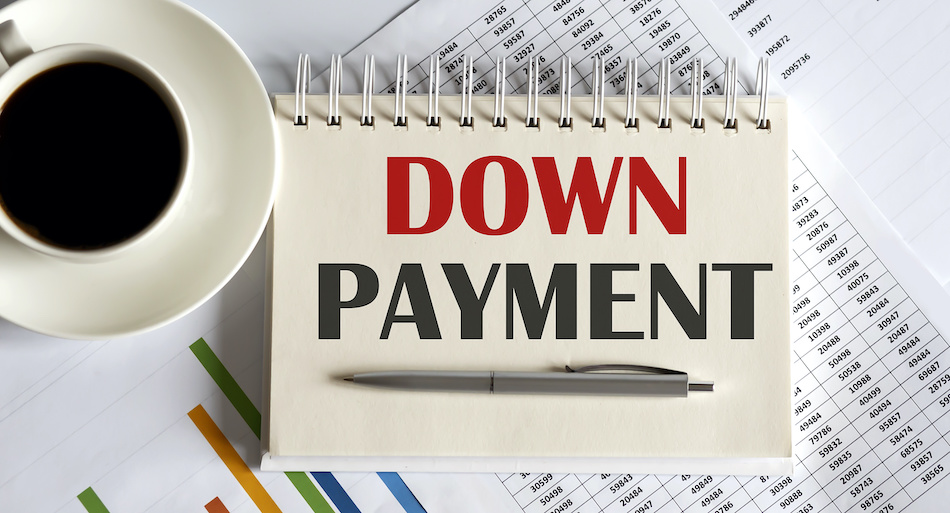 You may have heard that, to buy a home, you'll need a 20% down payment. With home prices rising, even a relatively modest house could require $50,000 or more upfront.
Securing a down payment is one of the main challenges to getting a mortgage. Fortunately, 20% is not always required. Read on to learn about alternative types of down payment options that are available.
For informational purposes only. Always consult with a licensed mortgage or home loan professional before proceeding with any real estate transaction.
What Is A Down Payment and Why Is It Important?
When buying a home, the down payment is a portion of the total cost that you pay upfront. For example, if you were buying a home in Seattle that cost $250,000, you might provide a 20% down payment upfront ($50,000 in this case), and a bank or mortgage lender would supplement the remaining balance.
Most mortgages require a home down payment. There are exceptions, such as VA loans and USDA loans, but most buyers will have to bring some cash to the table. Your down payment helps determine how much you can borrow and what your interest rate will be. Generally, the higher the down payment, the better the terms.
Also, a higher down payment might help you secure a lower monthly payment, which frees up room in your budget to make home improvements.
How Much Down Payment Do I Need?
The requirements of a down payment depend on who's lending the money and who's guaranteeing the loan. In conventional loans, the bank takes all the risk involved. Government-backed loans are where a government agency assumes the risks and agrees to pay the lender if the loan defaults.
Conventional Loans
With a conventional loan, you go to a bank or mortgage lender and borrow money. Typically, 20% down is the "gold standard" that will get you the best interest rate for these loans. However, lenders will sometimes accept a down payment as low as 3–5% for first-time homebuyers. That's because banks can resell loans to government agencies such as Fannie Mae (FNMA) and Freddie Mac (FHLMC).
Fannie Mae & Freddie Mac Loans
These loans are issued by a bank or other lender that the government ultimately guarantees. These can be earned with a down payment as low as 3%. However, if your down payment is less than 20%, you'll probably have to buy private mortgage insurance (PMI) that pays if you default.
In addition, some lenders have special programs that add down payment assistance, especially for first-time buyers. Some of these can get you into a home with as little as 1% down.
FHA Loans
The Federal Housing Administration backs FHA loans. The minimum down payment depends on your credit score, but it can be as low as 3.5%. Some lenders will consider borrowers with non-traditional credit histories based on consistent rent and bill payments.
With an FHA loan, you may use a gift from a friend or relative as part of your down payment, provided it's a true gift and not a repayable loan.
VA Loans
If you're a service member, a veteran, or a surviving spouse, you may qualify for a VA loan and get into a home with nothing down. The U.S. Department of Veterans Affairs guarantees these loans. VA loans have additional requirements that don't apply to conventional and government-backed loans. For example, the borrower must complete a special inspection conducted by a VA-approved contractor.
USDA Loans
Residents of certain qualified rural areas are eligible for loans backed by the U.S. Department of Agriculture. These loans are typically designed to stimulate economic growth in rural areas. In some cases, a USDA loan can be received without a down payment.
How Much Down Payment Should I Make?
Larger down payments typically mean lower interest rates, lower upfront fees, no mortgage insurance, a lower monthly payment, and equity in your home right away. It may seem like the best practice is to make the largest down payment possible.
That's not necessarily the case. If you put everything into a down payment, you may not have enough for other housing expenses such as utilities, upkeep, improvements, or unexpected surprises from the home inspection. When choosing your down payment, carefully review your budget and make sure you'll have enough to keep going once you move in. These alternative options can help you provide a sufficient down payment below 20%.
For informational purposes only. Always consult with a licensed mortgage or home loan professional before proceeding with any real estate transaction.