Bellevue Commuters' Guide: Bellevue Light Rail, Bus System & Driving Tips
Posted by Adriano Tori on Thursday, July 14, 2022 at 1:12 PM
By Adriano Tori / July 14, 2022
Comment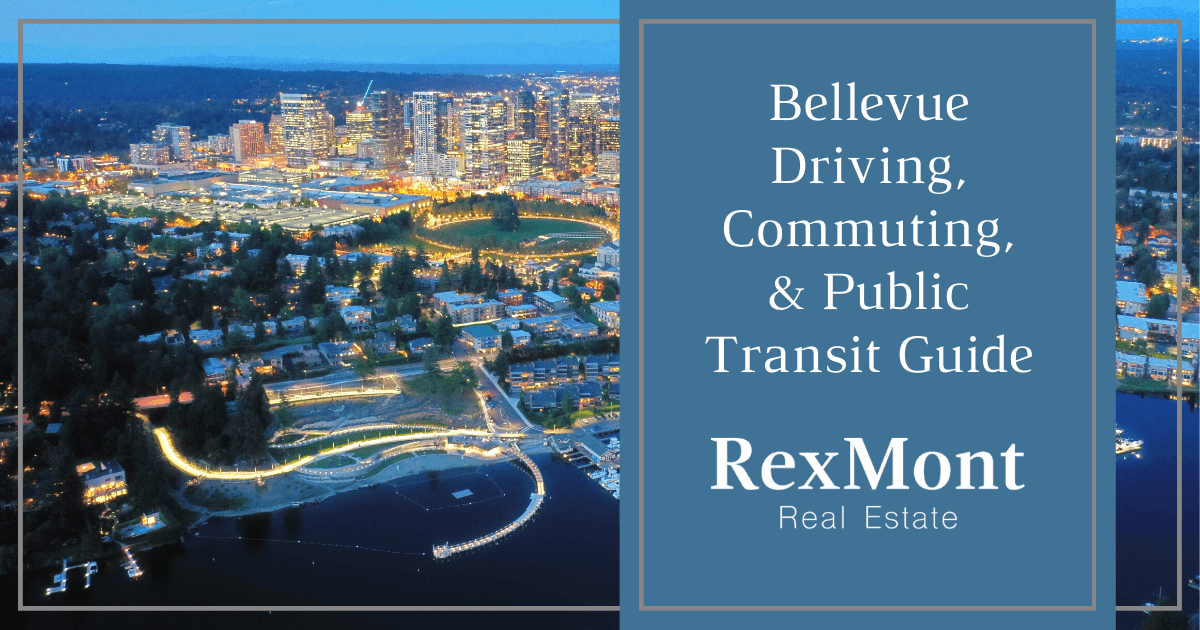 After moving to Bellevue, you might be wondering what your everyday commute will be like. Whether commuting to jobs in Seattle or just running errands around town, people living in the city of Bellevue are always on the go. This article goes over the best information on driving, public transportation, and commute times in Bellevue so that you can plan your trip wisely. Commute times matter when you buy a home, so whether you travel by car or by bus, it's important to know the fastest routes and areas to avoid. Read on to learn how to make your Bellevue commute easier than ever.
Get to Know Your Major Roads
Learning the local roads is essential for everyone driving in Bellevue. Driving to work daily may be a little easier for those able to find shortcuts or alternative routes. Similarly, casual drives to the park or favorite things to do in Bellevue may be less stressful for those considering traffic patterns or construction plans. Fortunately, most of Bellevue has a reasonably simple grid pattern that makes it easier for new residents.
Additionally, Bellevue only has three significant highways to remember. The I-405 is the only north to south route going from one end of the city to the other. The highway traces the community's west side and provides access to northern cities like the Bothell area and the Mill Creek community. It terminates just north of Picnic Point - North Lynnwood. The southern route of I-405 curves around Lake Washington and ends near Southcenter.
Two highways span east to west through Bellevue, providing connecting services to Seattle area in the west. The I-90 begins near Seattle's International District and tracks east over Lake Washington and Mercer Island. After running through the city's southern edge, it moves east through the state. I-90 is the most direct route to the city of Spokane.
The second east-to-west route is the SR 520. Connecting with the I-5 near Portage Bay, the SR 520 moves east over Lake Washington and through the northern side of Bellevue. This highway then moves northwest through Overlake and the city of Redmond.
Inside the Bellevue city limits, the southern end of the community has SE Newport Way, Coal Creek Pkwy SE, Forest Drive SE, and Lakemont Blvd SE, forming a tight circle. On the northern end, NE 8th St and 148 Ave NE provide the only cross streets running through the entire area.
What to Expect Driving at Different Times of Day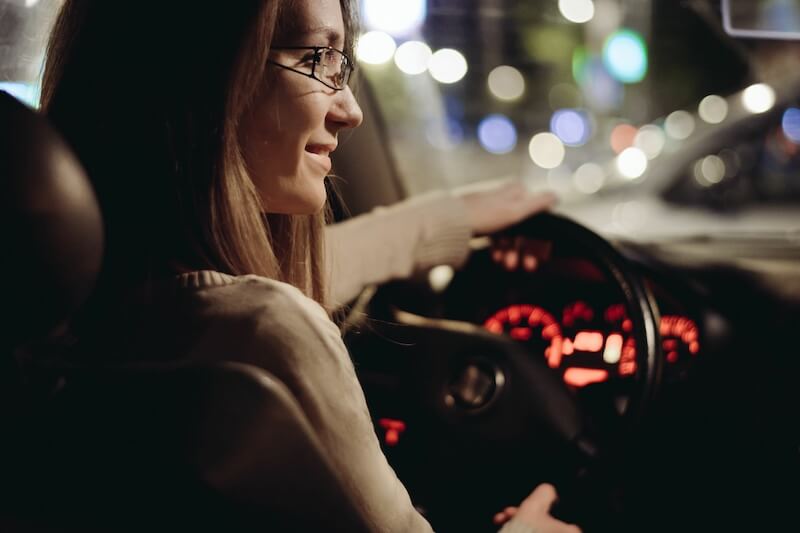 The average commute time for Bellevue residents is 23.4 minutes, about three minutes shorter than the national average. That means many new residents will enjoy less time driving to and from work in the car. However, as with any community, construction can quickly change the most efficient route to essential destinations. It is important to always keep track of recent construction projects in Bellevue.
Overall, over 60% of drivers living in Bellevue indicated a commute time of fewer than 25 minutes. Less than 5% of those surveyed traveled for more than an hour to get to work. Since Seattle is the largest city in the metro, the I-90 and SR 520 see the most traffic each day as people cross the bridges over Lake Washington. For the most part, as long as these two avenues are accident-free, the commute will be easier.
The morning rush hour in Bellevue occurs between 7:00 a.m. and 10:00 a.m., with traffic dropping off afterward. The largest segment of commuters will begin the journey between 9:00 a.m. and 10:00 a.m. Departing before 7:00 a.m. or waiting until after 10:00 a.m. will dramatically reduce competition from other vehicles. Similarly, evening commutes can be shortened by leaving later in the day.
Parking in Bellevue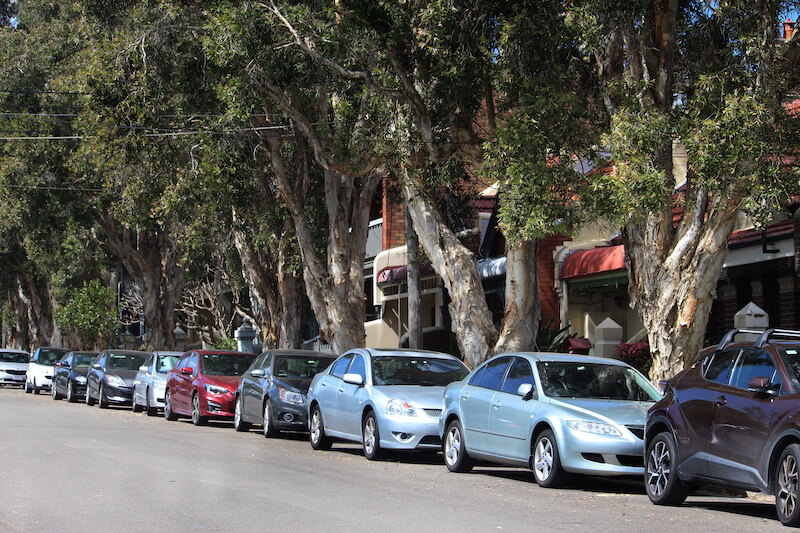 Drivers will find parking free and plentiful throughout much of the city. As with most communities, parking in the downtown Bellevue area will require extra planning. Fortunately, the area north of Main Street and south of NE 12th Street contains dozens of parking opportunities. Visitors will find various parking lots and garages within minutes of most destinations.
Parking options within the downtown area usually range from $10 to $14 for two hours. Many of these choices are less than 10 minutes from the action. It is possible to save a few dollars by parking further from the downtown center. Those willing to walk up to 20 minutes can find options that are free or as cheap as $3.
Public Transportation in Bellevue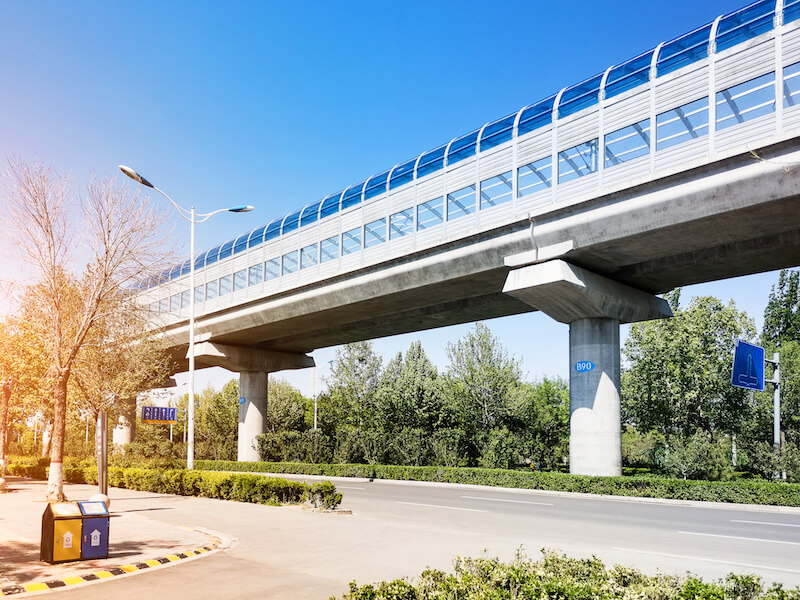 While driving is the most common for of transportation in Bellvue, it is possible to get around the metro Seattle community without a car. Many people live closer to public transportation routes to make alternative transportation more accessible. People living in the community have multiple options for travel without their wheels.
Metro Transit
Founded in 1973, the Metro in King County is the primary public transit provider. They service 8,500 stops across 230 routes and have 13 transit centers. Every day, they transport nearly 400,000 riders using about 1,500 vehicles.
As the community's most comprehensive public transportation system, riders will find access to nearly everywhere in metro Seattle. Multiple routes provide coverage through every area of Bellevue, with additional buses connecting the community to Seattle via the bridges. In addition to the buses, the organization also provides on-call transit assistance for specific populations and vanpool services. The comprehensive website and downloadable app can both make planning a trip easy.
Adult fares are $2.75 per trip, with reduced fairs for seniors and youth. Children under five can ride for free with a paying passenger. It is possible to purchase several frequent rider passes to save money. The Vanpool pass provides unlimited rides for only $99 a month and includes both Vanpool and bus service.
Adult fares are $2.75 per ride
Senior/Disabled fares are $1
Youth fares are $1.5
Children under 5 are free
Sound Transit
Founded in 1993, Sound Transit is a rail and long-distance service that runs in concert with the Metro bus in the Seattle region. The "Sound" nickname comes from the local Puget Sound, and the organization's full name is the Central Puget Sound Regional Transit Authority. The group operates three main routes within the area, including light rail, commuter trains, and double-decker buses. The service runs 20 hours a day, Monday through Saturday.
Line 1, also known as the Central Link and Red Line, provides light rail service to about 79,600 riders each day. The vehicles pass a total of 19 stations connecting travelers to points in Seattle, Turkwila, and SeaTac. Moving a distance of about 25 miles is an essential route for the University District, Seattle-Tacoma International Airport, and Downtown Seattle.
The Sounder commuter rail operates two lines moving through 12 stations each day. Nearly 18,000 people depend on this service partly because its primary purpose is connecting cities quickly. The route begins in Everett in Snohomish County and runs through Seattle and Kent in King County. Service continues into Pierce County ending in South Tacoma and Lakewood.
The Sound Transit Express is a double-decker bus providing service to more than 60,000 people daily over 28 routes. This is another essential tool for long-distance commuters, as it connects more than 53 cities through the three counties. As an express route, it makes limited stops in each community, often requiring connections to local buses.
Light rail fares are based on distance traveled with costs between $2.25 to $3.50 one-way
Sound Transit Express tickets are $3.25
Sounder commuter trains are also based on distance traveled, with costs between $3.25 and $5.75
The Tacoma Link light rail route through downtown Tacoma is free
Ridesharing
Organized public transportation services are not the only option for the area. Bellevue includes many choices for ridesharing arrangements. In fact, the government assists those who agree to rideshare to reduce the number of drivers on the road. For example, an HOV lane is available for vehicles with multiple riders.
King County transit agencies also offer Vanpool and Vanshare. With both programs, commuters that can find at least five other people willing to share a trip can receive daily van transportation. Services like Zipcar, Pogorides, and Waze are other options, with fees based on the kind of vehicle and distance traveled.
Vanshare riders split a monthly fee of $185
Vanpool Pass $99 per month
Commute Times from Cities to Downtown
People that work away from home must consider commuting experiences as part of deciding on a neighborhood. Access to nearby highways and major streets can shave time off the trip by avoiding stoplights and low-speed limits in residential neighborhoods. Here are the commute times between Bellevue and several area cities.
Seattle
The largest city in the region, Seattle, is about 10 miles west of Bellevue. Drivers moving between the municipalities will take either I-90 or SR 520, with both providing routes over Lake Washington. Depending on the option used, commuters can expect the trip to take between 13 and 17 minutes in optimal conditions. Rush hour traffic can add around 23 minutes to the journey. The same trip may take up to 24 minutes via public transit.
Kirkland
The city of Kirkland can be found about five miles north of Bellevue. Most drivers would take the I-405 N for a faster drive, but Lake Washington Blvd NE would create a more scenic experience. Despite the proximity, it can still take about 28 minutes during heavy traffic. There are several public transportation routes connecting the two communities.
Sammamish
Driving from Bellevue to the Sammamish area will take about 26 minutes during light traffic. This is because the distance of roughly 14 miles due east requires driving around Lake Sammamish and at least one public park—at least that makes much of the trip scenic. Plan on rush hour traffic adding a half-hour to the commute. Fortunately, there are several public transportation options.
Tacoma
One of the longest commutes in the region is to the city of Tacoma, which is about 39 minutes southwest of Bellevue. Most of the journey is accomplished through I-405 S and I-5 S, with a distance of nearly 37 miles. Plan for work-related commutes, as heavy traffic can add an hour to the journey. Like with Sammamish, public transportation is available.
Issaquah
The Issaquah community is 12 miles southeast of Bellevue, just past Cougar Mountain Regional Wildland Park. The journey takes about 15 minutes in light traffic via I-90. Rush hour commuting only adds about nine minutes, and multiple public transportation options are operating.
Des Moines
The fastest route between the city of Des Moines and Bellevue is the I-405 S. This option takes about 27 minutes to move almost 22 miles, with Des Moines located southwest. Driving with many other cars on the road could add up to 38 minutes to the commute. Several options are available using bus and rail services.
Maple Valley
Commuting to the Maple Valley community will require about 29 minutes to travel just over 21 miles one way. The community is southeast of Bellevue but requires driving around Cougar Mountain Regional Wildland Park. Multiple bus lines are available between the cities, as taking the I-405 S to WA-169 can take up to 65 minutes after work.
Redmond
The Redmond community is relatively close to Bellevue, requiring a 14-minute journey via WA-520. Situated eight miles to the northeast, there are multiple bus and rail options to Redmond. Even during rush hour, most trips will take less than 24 minutes.
Shoreline
As indicated by the name, the town of Shoreline is located northwest of Bellevue near Puget Sound. Most drivers will take I-5 for 23 minutes for the entire 16 miles. It is possible to avoid the tolls by taking I-405 or I-90 part of the way, but that will add several minutes to the trip. Driving during rush hour will take about 50 minutes for the journey via car, but many people use public transportation routes.
Mill Creek
Mill Creek is about 20 miles north of Bellevue and takes about 29 minutes in light traffic. The fastest route is I-405, but it is possible to take the I-5 part of the way. Multiple bus lines are running between the two cities, and the journey in heavy traffic can take as much as 75 minutes via car.
Other Helpful Things to Know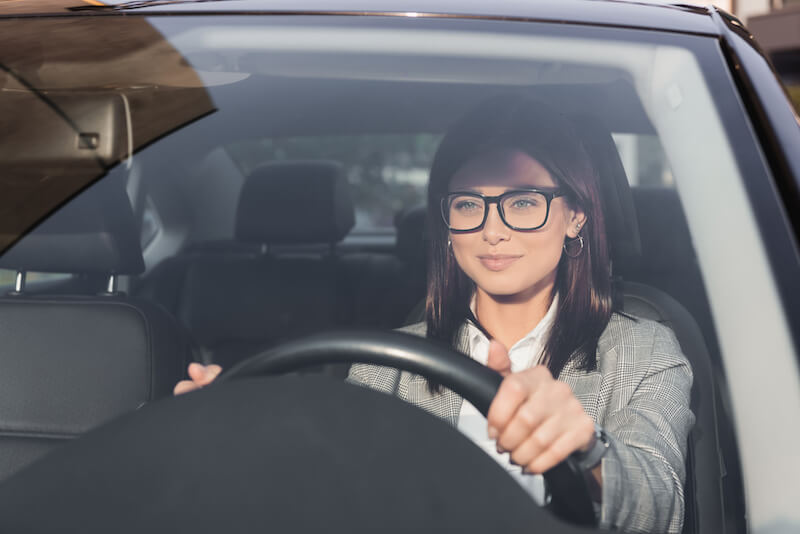 It may seem as if driving is the same everywhere, but there are unique things to notice. Most interestingly, the terrain and scenery around Bellevue can include many mountains and forests. Stay alert when driving where wild animals may be on the road.
Operating a vehicle in Bellevue, Washington, will require knowledge of local laws. For example, all children under 13 must ride in the backseat, and children under 4'9" or 40 lbs will require a booster or child seat. It is illegal to use wireless devices, including any hands-free technologies. U-turns are legal within the state, providing the driver can see at least 500 feet in every direction.
HOV lanes, often called carpool or diamond lanes, are restricted-use highway lanes dedicated to carpools, vanpools, buses, and motorcycles. Every vehicle using these lanes must have at least two riders in the car.
Make Your Bellevue Commute Easier
Bellevue is a great community, including outstanding outdoor spaces and lovely restaurants. While there are several large employers within the city, many of the residents choose to commute to other areas. Understanding the primary routes and intricacies can make the journey easier, leaving you more time to enjoy life in Bellevue's best neighborhoods.