Driving in Kirkland: Tips to Shorten Your Commute
Posted by Adriano Tori on Monday, September 12, 2022 at 10:20 AM
By Adriano Tori / September 12, 2022
Comment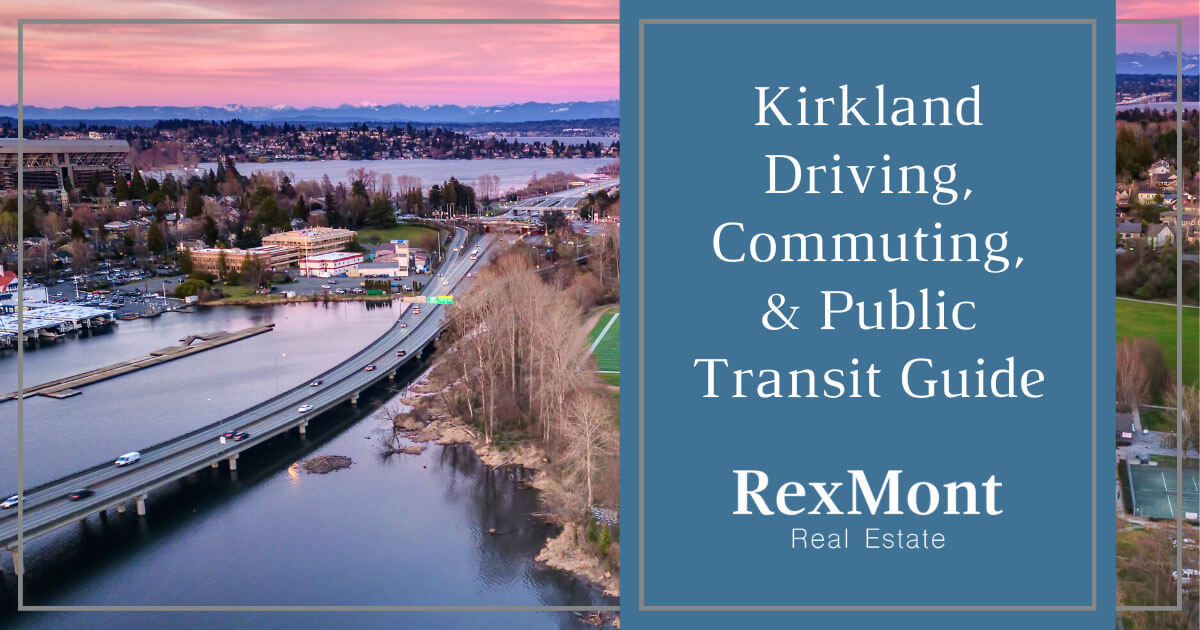 There are many good reasons to move to Kirkland, WA, but whenever choosing to a new area, you have to consider what kind of traffic it has. The Seattle metro area is very busy with commuters on most days, but the traffic isn't unmanageable for informed drivers who know the region. It helps to know the major roads and routes, the times of day that impact traffic, the types of public transportation available, and more. Here's a closer look at driving, public transportation, and commute times in Kirkland, WA.
Get to Know Your Major Roads
Interstate 405: I-405 is a north-south road that runs through the middle of Kirkland and bypasses the city of Seattle to the east. It connects with Interstate 5 to the north and south of Seattle. More importantly for Kirkland residents, it's the straightest route to get to the SR 520 Bridge and the I-90 floating bridges for a commute into north Seattle and Downtown Seattle, respectively.
SR 520 Bridge: The I-405, Lake Washington Boulevard NE, and 108th Avenue NE all have access points to 520 in the south part of Kirkland. The SR 520 bridge runs west and terminates at the north-south Interstate 5 interchange in north Seattle. SR 520 is a toll bridge, and the cheapest way to use it for a daily commute is with a Good to Go! account.
Interstate 90: Taking I-405 south from Kirkland is the fastest way to reach the Bellevue area and Interstate 90. I-90 westbound has two bridges that connect Mercer Island with Seattle and Bellevue to the east and west. This interstate terminates in the Seattle Chinatown-International District at I-5.
Interstate 5: I-5 runs from the US-Canada border in the north to the US-Mexico border in the south, through the western US. It's also the fastest north-south route directly through Seattle. Anyone who commutes to Seattle from Kirkland will likely need to get acquainted with I-5.
What to Expect Driving at Different Times of Day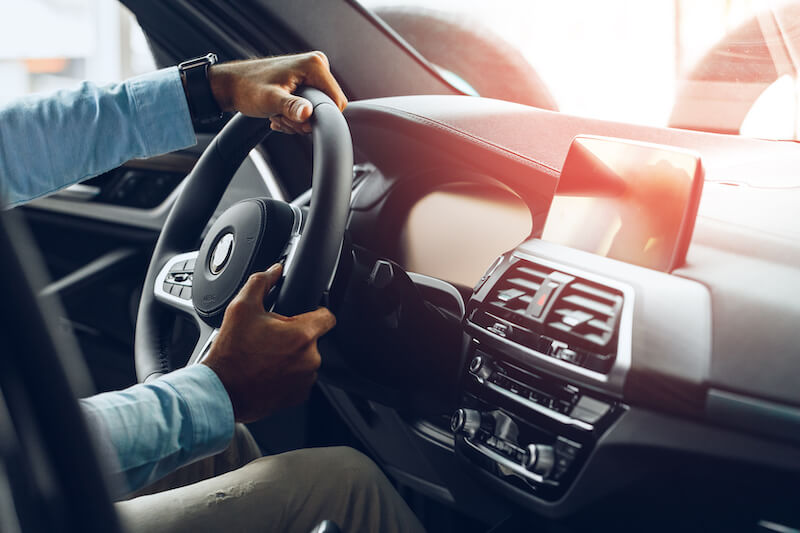 Similar to the largest metropolitan areas throughout the rest of the country, commuters in the Seattle metro area have to deal with traffic. Also like other major cities, Seattle has rush hour periods in the morning and evening. Commute times will be longer, especially if a lane gets shut down on one of the major roads or interstates due to a crash. The morning rush typically lasts from 6:30–9:00 a.m. The evening rush from 5:00–6:00 p.m. is equally congested. There's usually a rush on Sunday evenings, as people who were out of town for the weekend start coming back.
A good traffic app is a must for navigating Seattle traffic. Shortcuts may seem like a good idea, but sometimes those are also congested. During non-rush hour times, expect medium-flow traffic in the Seattle and Kirkland areas, even in the middle of the night.
Parking in Kirkland
Kirkland is considered a very pedestrian-friendly city with a lot of available parking in the city's downtown area. Both Totem Lake and the Juanita neighborhood have a lot of free parking on the street, making it easy to park, stroll and browse the city's shops. Kirkland is well known for its waterfront parks and cafes, so there's a lot of free parking to enjoy these things.
The city of Kirkland provides a map of all paid and free parking locations in the downtown area. Free parking is usually marked as two- or four-hour blocks, depending on the time of day and location. Paid parking lots only cost $1 an hour and can be pre-paid before 9:00 a.m., so visitors don't have to keep "feeding the meter." Parking is typically provided for townhomes and condos for sale in Kirkland.
Kirkland Public Transportation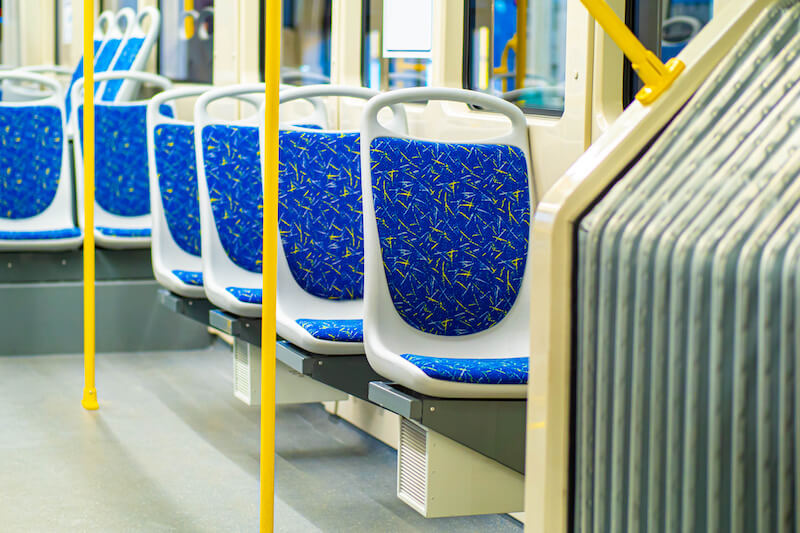 City bus and rideshare services are the primary public transportation methods available in Kirkland and the surrounding area. These make it possible to live, work, and play in Kirkland while leaving one's vehicle at home. Here's a closer look at the public transportation options.
King County Metro
King County Metro operates 14 bus routes that run through Kirkland, Seattle, and the surrounding area. The 245 and 255 routes are the most popular lines, with stops every 15 minutes or less during peak hours.
Four express lines (with fewer stops) and eight local lines run through Kirkland. Kirkland has five Park and Ride lots available: Houghton, Kirkland Way, Kingsgate, Holy Spirit Lutheran Church, and Korean Covenant Church. The three main transit hubs in the city are the Downtown Kirkland Transit Center, the South Kirkland Park and Ride, and the Totem Lake Transit Center.
The King County Metro operates many bus lines in the area, so navigating the system can be confusing. The county provides a list of all Kirkland area bus routes and maps to make the process easier.
Single Ride Fares:
Adults (19-64): $2.75
Seniors (65+), Disabled, or Medicare: $1.00
Youths (6-18): $1.50
Children (0-5): Free
Regional Day Pass: $8.00 per day
Rideshare
The Kenmore-Kirkland Community Van is an inexpensive rideshare program for residents. The program uses six- and 12-passenger vans for pre-scheduled rides. So long as the destination is within two hours of Kirkland, round trips are available for a low fare. It operates three vans, and the volunteer driver for each journey travels for free.
Community Van trips generally have to be scheduled at least 48 hours in advance and require at least two passengers. Passenger pick-up or drop-off locations have to be somewhere within Kirkland or in the city of Kenmore. These are round trips and range from four to eight hours in length. It's an excellent option for residents traveling around the Kirkland area who can't easily access King County Metro lines.
Other rideshare services in Kirkland include Uber and Lyft. Both offer reasonable fares and trips from Kirkland to anywhere else in the Seattle Metro area using their respective mobile phone apps.
Rideshare Fares:
Community Van: $2.75 round trip
Low-Cost Lyft: Starting at $3.50
UberWAV, UBERX, Uber Green & Uber Pet: Starting at $5.77
UberXL: Starting at $7.65
Lyft XL: Starting at $8.00
Lyft Lux Black: Starting at $12.00
Uber Black: Starting at $12.75
Commute Times from Kirkland to Seattle
The fastest route from Downtown Kirkland to Downtown Seattle is to take Lake Washington Boulevard NE to the 520 Bridge. This can take 16–26 minutes when traffic is unimpeded. The trip will be longer if an accident closes a lane of traffic. As mentioned above, the 520 Bridge is a toll route. Hopping on the 405 and taking the 520 Bridge will add about 5 minutes to the daily commute, assuming traffic is unimpeded on both roads.
A longer commute to Downtown Seattle involves taking the 405 south through Bellevue and then taking I-90 the rest of the way. This commute can take up to 40 minutes daily, but it avoids the toll on the 520 Bridge. Depending on gas prices and whether a commuter drives an EV, this can become a less expensive commute, even though it takes a bit longer in both directions.
No matter which route a driver takes to get to Downtown Seattle from Kirkland, it's going to take less than an hour, assuming they avoid I-5 during rush hour.
Commute Times from Kirkland to Bellevue
The city of Bellevue is located directly south of Kirkland, and many people commute between the two for work, shopping, or entertainment purposes. Bellevue is one of the other major job centers in the Seattle Metro area, home to T-Mobile headquarters, Overlake Medical Center, and other large employers.
The fastest commute from Downtown Kirkland to Downtown Bellevue is to head south on Lake Washington Boulevard NE. The road turns into Bellevue Way NE after crossing 520. If traffic is unimpeded, this commute can take around 18 minutes during the morning rush hour.
The other option is to take the 405 south from Downtown Kirkland. That commute takes around 20 minutes if traffic is unimpeded.
Commuters can also take the 342 bus route south from the Totem Lake Transit Center. The trip takes around 28 minutes by bus if traffic is flowing smoothly.
Other Helpful Things to Know
If a driver's commute involves I-5 in Seattle, plan for extra driving time. It's best to avoid I-5 altogether during rush hours, if possible.
Buses have a dedicated shoulder lane on many of the area's freeways. Using this lane can be tempting for individual drivers, but doing so will result in a hefty traffic ticket.
Seattle has a ton of bicyclists, and there are special rules to accommodate them. Cyclists are not required to use a bike lane or shoulder. On one-way streets, cyclists can ride on the left with traffic flow.
Washington State also has a distracted driving law. Drivers are not allowed to have a cell phone in their hands, eat, apply makeup, or do anything else that takes their attention away from the road.
Driving In and Around Kirkland Gets Easier with Experience
Driving conditions and commute times can make or break a decision to move, and it always takes a little while after moving to a new area to start understanding the ebb and flow of its traffic. A traffic app on a smartphone is virtually a requirement in the Seattle Metro area. Asking longtime locals for tips and gaining familiarity with area roads can shave valuable minutes off the daily commute and lead to a better quality of life!