Which Home Upgrades Have the Best Return on Investment?
Posted by Adriano Tori on Wednesday, August 4, 2021 at 7:51 AM
By Adriano Tori / August 4, 2021
Comment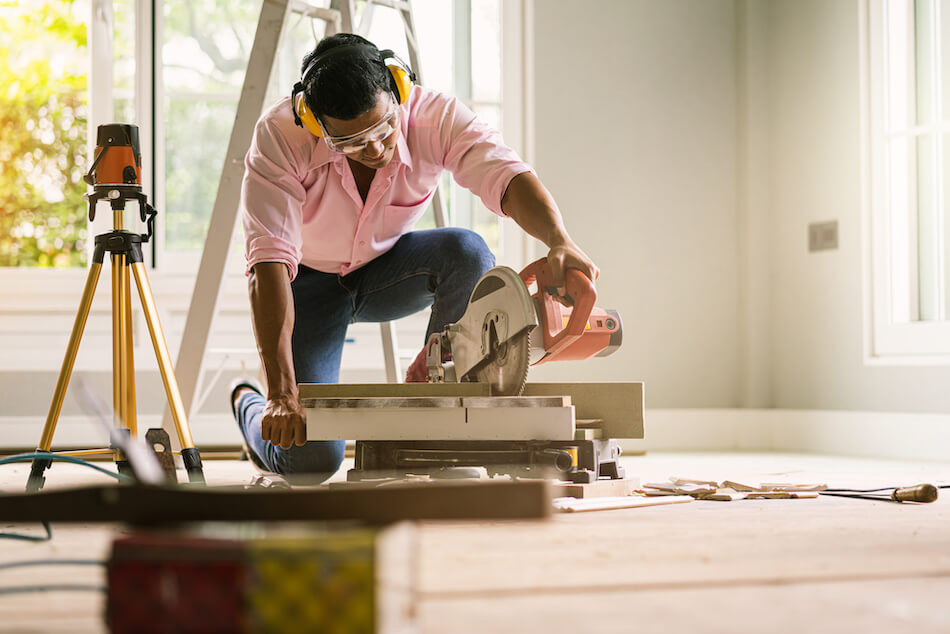 Not every home improvement will offer a high return on investment (ROI). In fact, plenty of upgrades may make a home more attractive or functional but offer little in the way of increasing a home's value. Those who may want to list their home soon should consider which upgrades will offer a decent return.
With many potential buyers clamoring for available inventory, now may be the time to put in a little work for a high ROI. Even less glamorous updates often offer a surprisingly high ROI. Keep in mind that the quality of the work performed and how quickly a home is listed after a renovation can significantly impact the return. Read on to explore some of the practical and affordable home improvements that could reap a high ROI.
A Little Landscaping Goes a Long Way
Homeowners looking to boost their home's curb appeal need to tend to their landscaping. From adding shrubbery to addressing cracks in the driveway, first impressions matter. A wonderful benefit to attending to the lawn and exterior of a home is that landscaping often offers a return of 100%. It's sensible to keep the yard trimmed or edged. It's also good to stay with a simple landscaping design that will be relatively easy for a potential buyer to maintain. There's no need to go overboard on fancy shrubs that may prove off-putting. Taking care of basic landscaping before selling a home spares the next owner the hassle. For this reason, any investment in landscaping is easily paid off.
Entry Door Updates Make a Great First Impression
Get a solid return for an entry door replacement. Cracked and flaking paint jobs on older doors are an eyesore. As with the landscaping, this is one of the first areas a potential buyer will encounter, and a little work here goes a long way. The cost of a new entry door will generally run under $2,000, and the average ROI will usually be over 90%. This inexpensive upgrade not only boosts the aesthetic appeal, but a new high-quality entry door can also improve the home's security.
Include Home Maintenance Costs in Every Annual Budget
Whether the home will be listed soon or in a few years, it's important to maintain the potential value. Newer roofs and HVAC systems are of utmost importance to most buyers. Many buyers are interested in a move-in-ready home and don't want to take on inefficient HVAC systems or leaking roofs. These problems show up in home inspections and may reduce the potential value of a home during negotiations. While replacing a roof may tend to be a more expensive update, this type of project is often tied with a high ROI. Additionally, the increased energy efficiency of a new HVAC or roof will save money on energy bills before selling.
Convert an Attic to an Extra Room for Big Returns
Homeowners with an attic or other space that can be converted to an extra room may be in luck. Depending on the extent of the attic-to-bedroom conversion, sellers have been known to get a return of over 93%. This type of project is on the more expensive end of the scale, with average costs coming in around $39,000. However, with many buyers interested in having a home office or additional sleeping space, an increase in the room count is to the seller's advantage.
Consider the State of the Market Before Proceeding with Home Improvement
It's hard to predict when the real estate market will change. People interested in selling down the road should regularly update their homes with high-ROI home improvements so they're ready to go when the environment changes to a seller's market. Many factors can influence the value of the property, from changing tastes to poor craftsmanship. Consider asking a trusted local agent about the relationship between return and the quality of a renovation and how to time the sale of a home for the highest ROI on recent upgrades.
Consider the types of projects attracting buyers for recent upgrades and visit open houses in the area to get a better idea of the best home remodeling projects for a high ROI. A high ROI is often a priority for those looking to sell soon, and it's worthwhile to seek additional guidance before taking on a more expensive home renovation. After overcoming the challenges of getting a mortgage, it's important to increase the value of the home and maximize capital gains.