How to Improve Your Home's Curb Appeal
Posted by Adriano Tori on Wednesday, February 23, 2022 at 7:49 AM
By Adriano Tori / February 23, 2022
Comment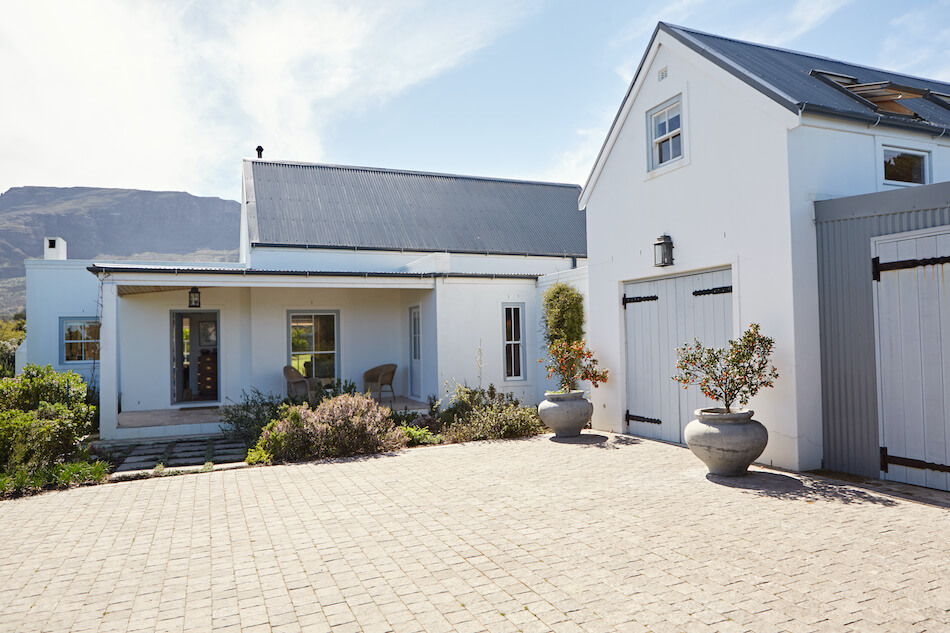 Updating your home's curb appeal doesn't just look great; it increases the value of your property! If you're ready to bring your house to the next level and want to make your home's exterior truly shine, look to these home upgrades with the best returns.
Update Your Roof
How old is your roof? The average roof shows its age long before it starts to leak, so don't wait until it's too late to repair it. If you're trying to sell your home, imagine how discouraging it would be for potential buyers to see loose shingles and other signs of wear.
Consider updating to something attractive and sturdy, like a wood shake roof. This durable roofing material will let you go over 50 years before you have to think about a replacement, and it adds a lot of visual appeal to your property.
Replace Your Mailbox & House Numbers
This simple fix can change so much about your home. If you have a mailbox, it's usually front and center and one of the closest pieces of your property to the road. This means a lot of eyes glide over it without even noticing. Instead of having an out-of-date mailbox with no character, add a little personality and color. You can do the same thing with your house numbers, making sure to add some style regardless of where you place them.
Get a Driveway That Matches Your Style
Not every driveway needs to be paved. Don't be afraid to break the rules of design when it comes to your driveway. If asphalt and cement don't fit your home's style, you might want to consider a crush-and-run driveway. These driveways are made out of gravel and limestone crushed together and then spread in an appealingly smooth line towards wherever you want it to go. This is best for large properties or areas where paving isn't really an option.
Give Your Property A Welcoming Look
Making your property as welcoming as possible can change how people view it and how you feel when you're getting home. Comfortable seating, a great light fixture, fresh paint, and details like plants and cute door mats can go a long way. Making your property welcoming is a great way to add value and appeal to your home.
Add Comfortable Outdoor Spaces
Everyone wants more time outside, so it's time to change things up and make sure you have that built into your home. Adding a deck around the back of your home or updating your front porch to be more comfortable in all seasons will ensure you're not stuck inside. Well-designed outdoor spaces are a top priority for future buyers, so a comfy backyard lounge will help your home stand out on the market.
Create Clear Pathways & Walking Areas
Although you may simply walk down your driveway to get your mail, adding walking trails to and from your door or landscaping pavers around your mailbox can add a lot of visual appeal to your home. This allows people to picture walking up and down these paths and makes your home feel more welcoming. Thankfully, this is an inexpensive change when compared to other items, so it's definitely something to consider.
Replace Old Details
If there are older parts of your home's exterior, it's time to update them. Updates like new fiber cement trim boards, soffits, and HVAC system platforms might not be noticed by everyone, but the overall image of your home will be improved so much as a whole. This gives buyers a chance to focus on the important details of your home instead of getting distracted by out-of-date items.
Refresh Your Greenery
The greenery in your yard is an inexpensive yet incredibly effective change that you can make to your home. This means cutting your grass, edging it back, and removing weeds. It also means adding new plant life and ensuring your plants are healthy and thriving. If you want to take this further, exterior lighting will ensure people can enjoy looking at your yard at all hours.
Use Curb Appeal to Make Your Home Shine
Everyone in the neighborhood benefits when you work on your home's exterior. Get to work making a property you'll be proud of. With the right curb appeal, you can improve your property values, sell your home faster, and feel proud coming home every day.