High-Rise Living Made Easy: 4 Moving Tips For High-Rise Condos
Posted by Adriano Tori on Wednesday, November 9, 2022 at 10:00 AM
By Adriano Tori / November 9, 2022
Comment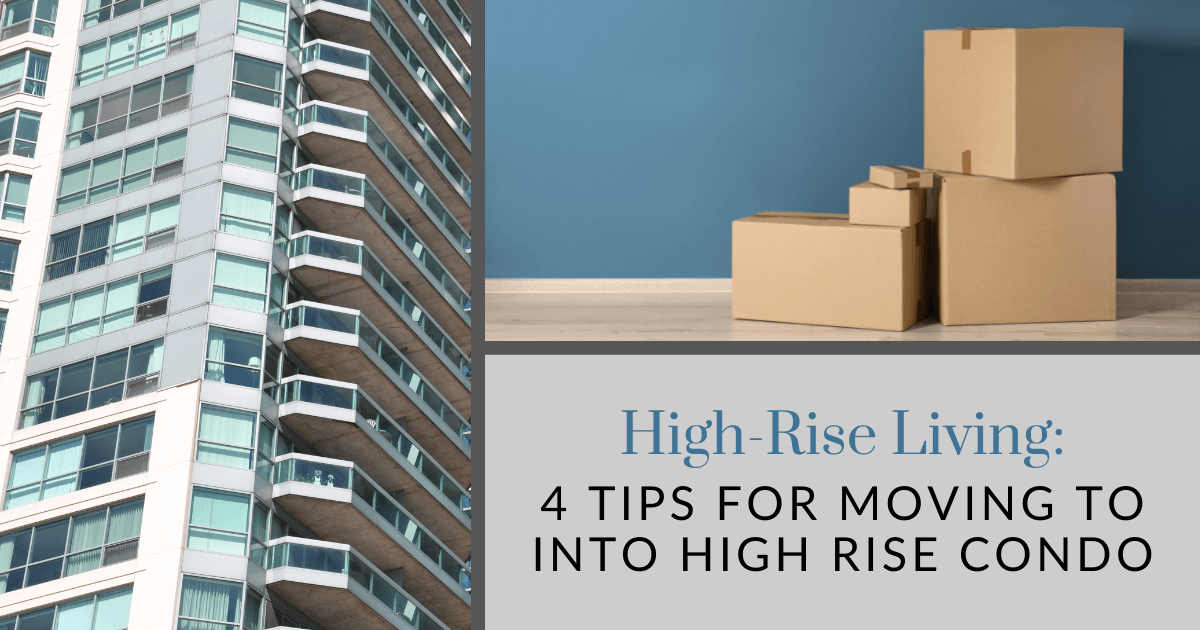 Moving can be stressful enough, but transitioning into a high-rise condo can present different challenges. However, those skyline views and amazing amenities can make it a worthwhile experience once it's all over. Here's some advice on how to make moving into a high-rise a bit easier.
Plan & Start Prepping Early
Moving into a high-rise condo is easier when preparations are made as early as possible. There are several steps for planning for the move to ease the process.
Those hiring a moving company or who need a moving truck rental should make arrangements as far in advance as possible. This step is pivotal for those moving during the peak summer season.
Contact the condo's management company or property supervisor to find out any rules within the community to avoid violations. Having this information before moving can give new tenants and owners the stipulations on designated unloading spaces. There may also be a need to make elevator reservations.
Some high-rise condos have specified days and times when moves are permitted to avoid disturbing neighbors. Once moved in, there could also be assigned parking that management can reveal.
Downsize Your Belongings to Reduce the Load
Start as early as possible with the decluttering process so it's not so overwhelming as a last-minute task. Getting rid of things that aren't needed or wanted anymore allows more room for the moving process and in the truck.
There are a few organization methods you can use beyond tossing things in boxes randomly, including:
Four-Box Method: Separate items you want to keep, donate, throw away/recycle, and sell
One-A-Day Method: Let go of at least one thing per day
KonMari Method: Take on clutter in categories
Know All Your Measurements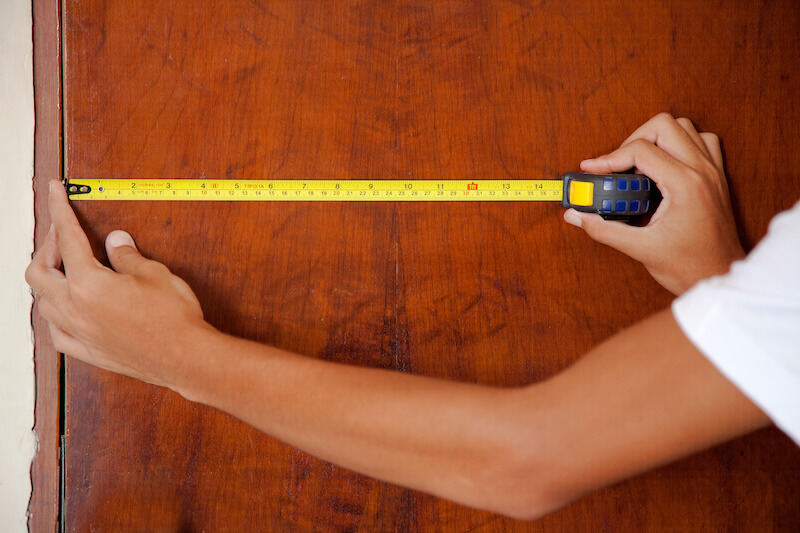 When moving into a high-rise community, it's essential to know the square footage available and the length of the interior walls. However, there are more logistics beyond measuring the home's space before moving. Buyers will also need to consider the size of the furnishings, entryways, hallways, and access points.
Some tips for measuring furniture include taking note of large pieces' height, width, and diagonal size. This important step ensures current furnishings or those to be bought will fit in the space. Consider getting rid of items that won't fit in the home by selling or donating them.
Even if the square footage in the new home is spacious enough for all the furnishing, there's more to the logistics. Another consideration is whether they will fit through hallways, doorways, entry points, and around corners during the move. Compare measurements to see if it's possible to get them inside without damaging the items or property.
Consider Obtaining Moving Insurance
Moving insurance is a protection plan for items transported by movers. Companies offering interstate moves are typically required to provide basic and full-coverage insurance options.
Moving insurance that movers offer isn't actual insurance; what many call "moving insurance" from these parties is actually moving coverage. The amount of coverage is based upon what is called valuation.
Valuation is essentially the perceived value of the belongings being moved. This amount will depend on the replacement value of the items being transported, including costs, should all items be lost during the move. Because moving companies cannot technically sell insurance, one generally will need to contact a third-party provider to obtain actual moving insurance.
There are three types of moving insurance that cover different levels of liability. Depending on the nature and the compensation one will receive for lost or damaged goods, those moving will want to choose the best coverage for their needs.
The basic coverage offered by moving companies is usually free and must meet federal interstate requirements. Often listed as "released value protection," basic coverage is the most fundamental option for moving. However, both basic and full coverage from movers is void when owners pack their own goods.
Complete coverage is often known as "expanded valuation" or "full-value protection." This coverage is for the total replacement value of lost or damaged goods. Prepare to pay an estimated 1% of the perceived value of personal belongings for full replacement cost coverage.
Third-party insurance is recommended when full coverage from the moving company is inadequate. It's a good choice for those with high-value goods like artwork, antiques, and other luxury items. On average, the cost for third-party-provided moving insurance ranges from 1-5% of the valuation estimate.
Make Your High-Rise Moving Experience a Success
Planning ahead of moving day can ease stress and sometimes reduce the load. Knowing how much space you have available, cutting down on clutter, measuring furniture, and considering the logistics of the high-rise's halls and entryways are key factors to help ensure your move goes smoothly.