6 Reasons Why Homebuyers Should Never Skip a Home Inspection
Posted by Adriano Tori on Thursday, July 8, 2021 at 7:49 AM
By Adriano Tori / July 8, 2021
3 Comments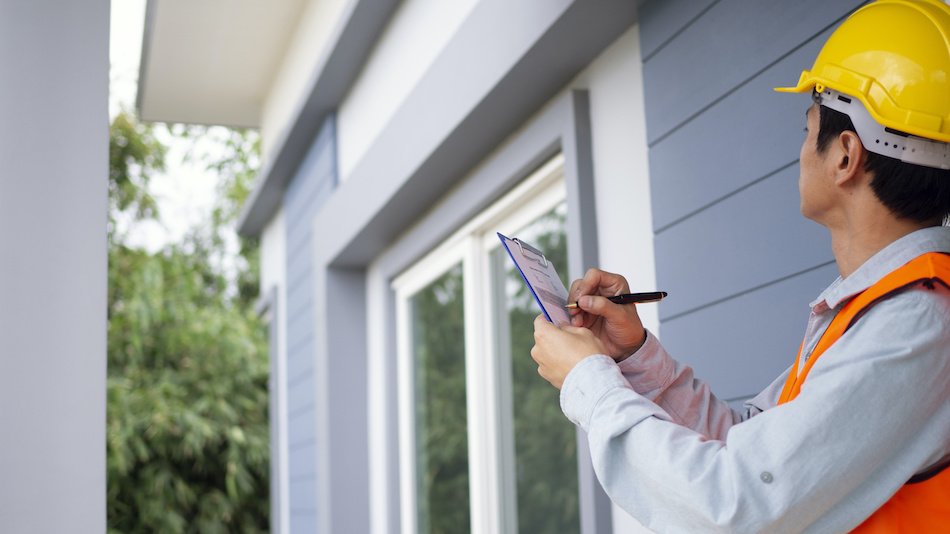 Home inspections are a step in the home buying process that potential buyers shouldn't skip. Getting an inspection offers peace of mind when making such a large investment, and it's a small price to pay to help determine the home's true condition and uncover any potential underlying issues.
Real estate professionals recommend all buyers hire an inspector before signing on the dotted line. Here are six reasons why it's recommended not to skip a home inspection.
For informational purposes only. Always consult with an attorney, tax, or financial advisor before proceeding with any real estate transaction.
A Home Inspection Contingency Provides Buyers a Way Out of the Sale
Hiring a professional inspector means buyers can learn critical information about a home's condition and its systems. If the inspector finds any defects that are either expensive or dealbreakers, buyers have the opportunity to change their minds with a home inspection contingency. Depending on where they are in the contract, buyers can back out of the purchase.
A Home Inspection Identifies Potential Safety Hazards
Home inspections can uncover serious health and safety issues, including mold, radon, and carbon monoxide. Other issues, such as structural problems, foundational defects, or contaminated well water, can also be identified. Remediation for these issues is not always straightforward and can be expensive.
A Home Inspection Can Uncover Unpermitted Work
A home inspection can reveal whether any unpermitted work has been done on the home. This is another situation where remediation may not be so easy. Unpermitted work can include electrical work, plumbing reroutes, or other major projects that were not approved or are not to code.
Other types of unpermitted work, such as a home addition or a major remodel, can lead to complications with insurance and taxes. The bottom line: unpermitted work often decreases a home's value significantly.
A Home Inspection Can Determine if the House Is a "Money Pit"
Inspectors are adept at pinpointing existing or potential problems that can turn a home into a "money pit." For instance, they can estimate the installation age of major systems, such as HVAC, plumbing, and electrical, as well as when they might need replacing. They can examine the condition of the house's exterior features, such as the quality of the roof or the foundation's integrity. Many buyers are focused on the home's other features, like the number of bedrooms or overall design, and may inadvertently overlook any "money pit" problems. An objective inspector can highlight major flaws.
Inspectors Can Advise Buyers How to Protect the Home
Most inspectors are happy to share tips with would-be homeowners about maintaining their new homes. They may offer tips about scheduling important servicing on an HVAC system, ensuring proper ventilation, how to drain a hot water tank and prolong its life, and everything in between. These tips can save buyers thousands of dollars.
A Home Inspection Can Serve as a Bargaining Chip
If problems are found with the home, the buyer can use the information uncovered in the inspection to negotiate with the seller. Negotiations can range from fixing the problems before proceeding with the sale to lowering the price of the house altogether. Remember, your home is a long-term asset. You want to get the best deal possible and secure the most impactful home equity.
Tips for the Home Inspection
Once you find a qualified inspector, take the following steps:
Plan to be there for the duration of the inspection and learn about the home through a professional's eyes.
Understand what's covered in a general inspection.
Ask about any "extras" that can be added to a standard inspection because not all tests are covered — and some additional tests are worth paying for.
Inquire about what won't be inspected at all. It's important not to assume every area is inspected because certain areas might require a specialist.
Take notes during the inspection process.
Sometimes buyers are tempted to skip the inspection and save money, but it's truly a worthwhile investment. When spending hundreds of thousands of dollars on a home, the long-term benefits an inspection offers can easily outweigh the time and cost.
For informational purposes only. Always consult with an attorney, tax, or financial advisor before proceeding with any real estate transaction.