Back to School in Kirkland: Discover Public, Choice & Private Schools in Kirkland WA
Posted by Adriano Tori on Friday, December 16, 2022 at 9:04 AM
By Adriano Tori / December 16, 2022
Comment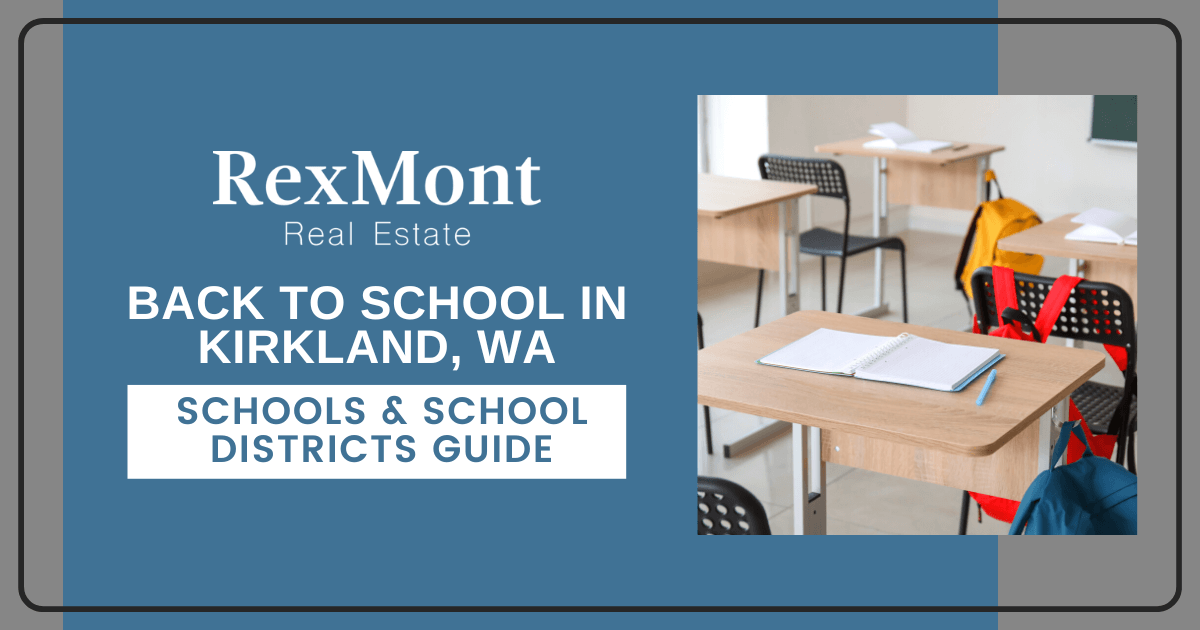 The city of Kirkland, Washington, offers the best possible location for suburban living in the greater Seattle area. It has wonderful forested areas and beautiful waterfront homes, and it's just minutes away from all the action of the big city. Kirkland schools provide educational opportunities from kindergarten through the post-graduate stage.
Public School Districts Serving Kirkland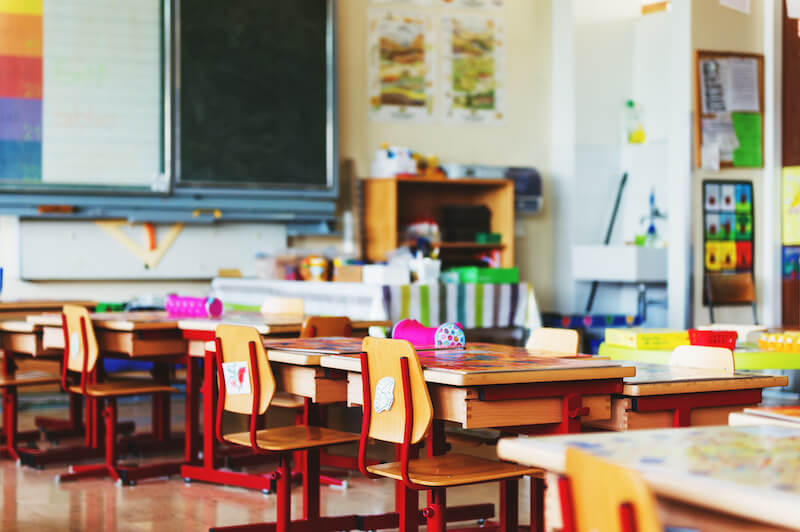 All the public schools in Kirkland are administered by the Lake Washington School District (LWSD). This is the second-largest school district in the state. All public schools within Kirkland fall into this district, though the district also serves many of the surrounding communities, as well.
One thing that sets the schools in Kirkland apart from the rest of the LWSD is that they tend to have lower student populations. Kirkland has a 17.5:1 student-to-teacher ratio, which allows for more individualized teacher-student interactions in the classroom. The "Choice Schools" in Kirkland are also operated by the LWSD and are discussed below.
Kirkland has 12 traditional elementary schools within the city limits. Bus transportation is available for students who live more than one mile from their elementary school. Wednesdays are a shorter school day for elementary students in the LWSD, and school gets out 90 minutes earlier than normal.
Middle school covers grades 6 through 8 in the LWSD. There are three traditional middle schools in Kirkland. All three use the same core curriculum, but there are slight differences in the elective courses offered at each. Electives include band, orchestra, robotics, art, drama, technology, and various foreign languages.
The two high schools in Kirkland are Juanita High School and Lake Washington High School. For athletics, both schools compete at the 3A level. Coursework includes STEM, culinary arts, broadcasting, and 10 Advanced Placement courses for college prep.
Kirkland Choice Schools & Online Education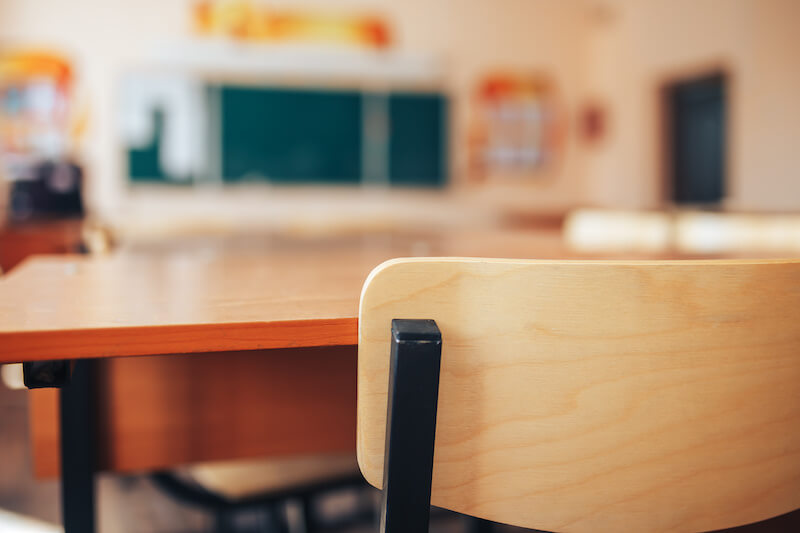 There are 15 LWSD Choice Schools in addition to one online educational school. Each Choice School provides an alternative education program designed to meet specific needs and educational goals. There are three Choice elementary schools, four middle schools, and three high schools. Enrollment is extremely limited for Kirkland's Choice Schools and involves an application process and sometimes a lottery.
Emerson School, for example, is a K-12 school that offers instruction and support for homeschool families; it had an enrollment of 350 students in 2020. The Environmental & Adventure School (EAS) had just 141 students that year.
Here are some of the unique educational opportunities available at Kirkland Choice Schools to give a sense of what these programs offer:
Spanish-English dual language K-5
Personalized lesson plans & night school opportunities
Community environmental stewardship projects
Classical education in business, law, social sciences, and science
Elementary & high school STEM programs
The Sammamish River Valley Online School offers another educational opportunity for grades 6 through 12 in Kirkland. Students can enroll in the program and take virtual classes that are identical to the regular school curriculum of the LWSD.
Kirkland Private Schools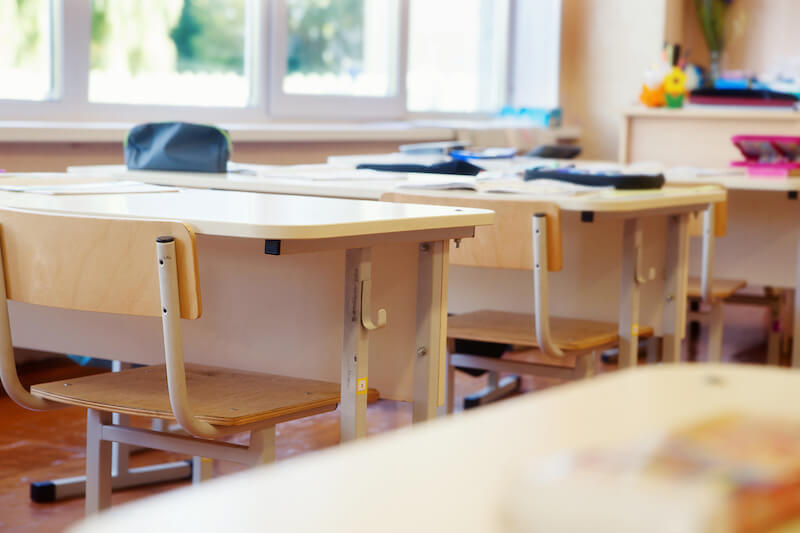 Kirkland has an excellent selection of private schools students can attend. There are six private schools within the city limits:
Cedar Crest Academy
Countryside Montessori School
Eastside Preparatory School
Holy Family School
Kirkland Children's School
Kirkland Seventh-Day Adventist School
The size of the private schools in Kirkland can vary widely. For example, the Cedar Crest and Montessori schools may only have a few dozen students in any given academic year.
The Kirkland Seventh-Day Adventist School is a private religious school with a class size of 11 students per teacher. Musical groups, team sports, and an enthusiastic student body are the main hallmarks of this private school, and the school requires a uniform dress code for all students. Holy Family Parish School Kirkland is a private Catholic school with a maximum capacity of 270 students in pre-kindergarten through 8th grade. The school was opened in the 1950s under the instruction of the Dominican Sisters of St. Thomas of Aquinas.
The Eastside Preparatory School is one of the larger private schools in Kirkland and may have as many as 500 students enrolled some years. The private schools in Kirkland are mostly paid for by tuition and student fees, as well as grants and private donations.
Colleges & Universities Near Kirkland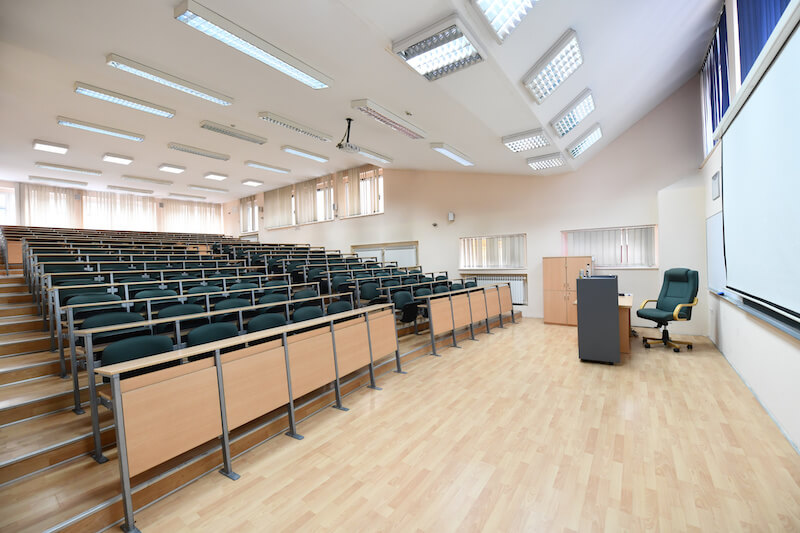 Seattle University is located in the heart of the Seattle community across the 520 bridge from Kirkland. Seattle U is a private Jesuit university with schools of business and economics, arts and sciences, law, nursing, education, science, and engineering.
Bellevue College is centered in the city of Bellevue, just south of Kirkland. It's the third-largest college in the state of Washington, with more than 58,000 students earning degrees and certificates since the school opened in 1966. Four-year degrees are available in accounting, interior design, digital marketing, molecular biosciences, healthcare technology, and more.
Northwest University is a private Christian university located in central Kirkland. It offers more than 70 bachelor's degree programs on its 56-acre campus in the middle of the city. The campus is next door to the Washington headquarters of Microsoft, Amazon, Google, and Boeing, all of which hire many graduates of Northwest. Ninety-eight percent of Northwest graduates say they're either employed immediately after graduation or enrolled in a post-graduate program.
The Lake Washington Institute of Technology is located in the northern part of Kirkland. It offers bachelor's degrees in more than 40 areas of study. The school first opened its doors to students in 1949 and currently has a student body of more than 6,500 enrollees. LWIT gives out applied bachelor's degrees in applied management, behavioral healthcare, dental hygiene, design, gaming & interactive media, human resource management, supply chain management, and much more.
Live, Work, Play, and Learn in Kirkland, WA
Kirkland is full of surprises when it comes to educational opportunities for children and adults. With an excellent selection of public schools, private schools, and higher education, Kirkland can meet the educational needs of all its residents. Thinking about moving to Kirkland? No matter where you live in the city, there will be great choices for education at all stages.