4 Tips For Investing in Luxury Condos: Passive Income & High Property Values
Posted by Adriano Tori on Thursday, September 8, 2022 at 9:48 AM
By Adriano Tori / September 8, 2022
3 Comments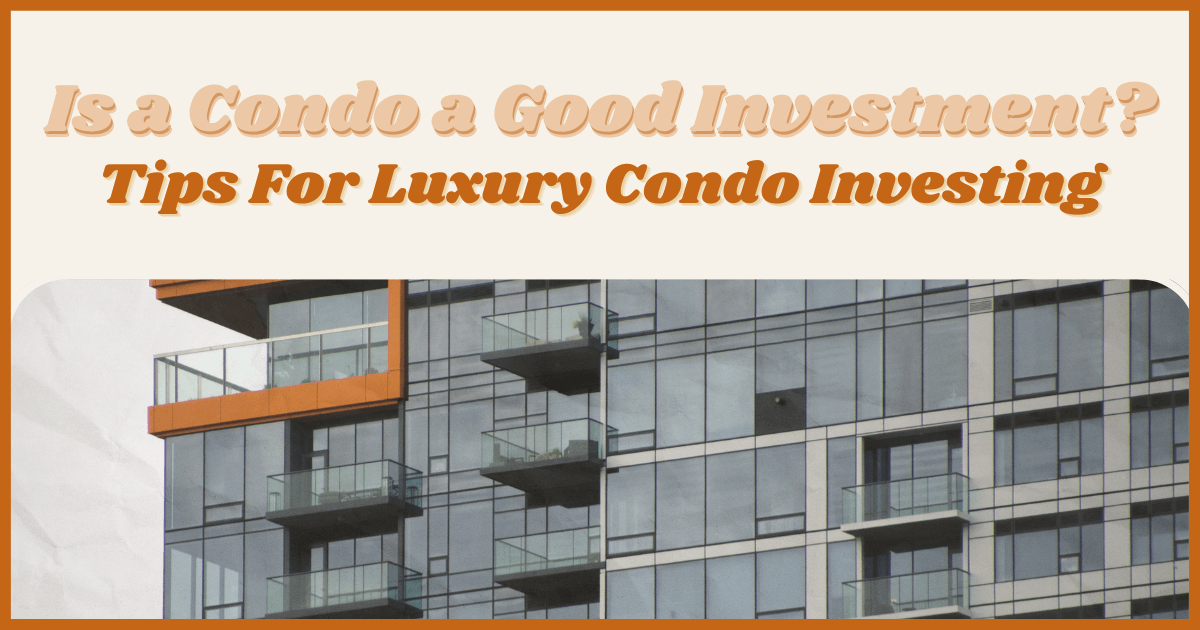 Out of all the ways to invest in real estate, buying a luxury condo has the potential to be the most lucrative. When shopping for a luxury condo, it's important to remember that you're not just buying a home—you're investing in an asset. Like any purchase, there are several factors to consider before investing in a luxury condo.
Consider Renting It Out
Just because someone buys a condominium unit does not mean they have to live in it. Imagine having a passive income source that pays for a luxury condo's mortgage. This is one of the main reasons why investors like to purchase luxury condos.
However, owners must remember that sometimes the market can change, and a condo's resale value could decrease. As a landlord, the owner is responsible for repairs to the condo, and those expenses can add up over time. Landlords also have to manage tenants, collecting rent and making repairs promptly, just like with any other investment property.
Short-term and long-term rentals are another thing to consider. Renting a short-term condo, like a vacation property, can easily double the rent an owner can charge. On the other hand, renting it long-term to a tenant will mean less money but a more stable and steady income.
Pick the Best Location
The location of a condo within a city directly impacts its value. Condos in centralized locations in urban areas are typically worth more because they are close to all the "action." On the other hand, condos on the outskirts of town tend to be less valuable.
Here are some critical questions to ask when considering the location of a potential investment condo:
Does it have easy access to the area's public transportation and main routes?
Is it close to nearby amenities like schools, shopping, sports venues, concert halls, hospitals, and so on?
Is the building in a location with a lot of potential for growth (new businesses, a booming arts sector, etc.)?
Are there any nearby features like parks, green spaces, or bodies of water that might increase property values?
These are location features to look for to ensure the highest return on investment. Condos in outlying areas are still likely to be a decent investment choice, but the gains might not be as profound as what's possible with a more centrally located one.
Quality Views Increase Value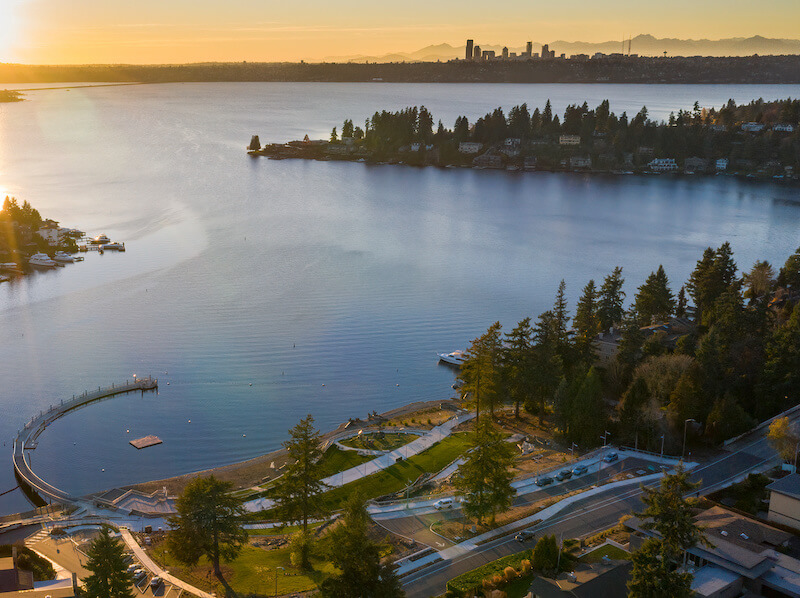 Most investors understand that a great view increases the value of an investment property. But what constitutes a great view? And how much can the view really affect the property's value?
A great view can be a little bit subjective. For example, a condo on the fourth floor of a building might have a direct view of a beautiful park across the street. That view could potentially be worth more than the view from a condo on the 15th floor that has its view obstructed by another building.
In many cases, the higher up a condo is in the building, the more the view will be worth. An unobstructed ocean or lake view can add as much as 80% to the condo's value. Don't forget that the view of a city can be considered a "great view" by many—think of how cities look at night.
When considering the view from a luxury condo, research any future planned developments in the city. For example, a great view today could be obstructed in a few years if another condominium building or skyscraper is being planned.
Find Prime Amenities
The last feature that truly sets a "luxury condo" apart from an ordinary condo or apartment is the private amenities the association offers to residents. These are unique features or add-ons the general public cannot access and are reserved for condo owners only.
One of the most considerable potential amenities that can increase the value of condos is pet friendliness. Condo owners tend to want to own dogs or cats.
Fitness-related amenities can also increase a condo's value. A private gym offers residents convenience, so they don't have to drive somewhere else to stay fit. Finally, a private swimming pool can also be a major quality of life amenity, especially in cities with hotter summertime temperatures.
If an investment condo is in a building with a private green space, that's another perk that renters will pay more for. Other condos with luxury amenities might include a private movie theater, a spa, a game room or lounge, a cocktail bar, electric car charging stations, and other in-building retailers and services.
Luxury Condos Are a Great Investment
The value of a luxury condominium has a great chance to increase significantly in just a few years. This is especially true in cities with a solid economy and financial district. The gains owners can realize are often much higher than investors see in a single-family home or even a multi-family property. Keep these tips in mind when shopping for a luxury condo.