Bothell Home Builders: 8 Popular Builders in Bothell, WA to Build Your Dream Home
Posted by Adriano Tori on Thursday, June 1, 2023 at 10:01 AM
By Adriano Tori / June 1, 2023
Comment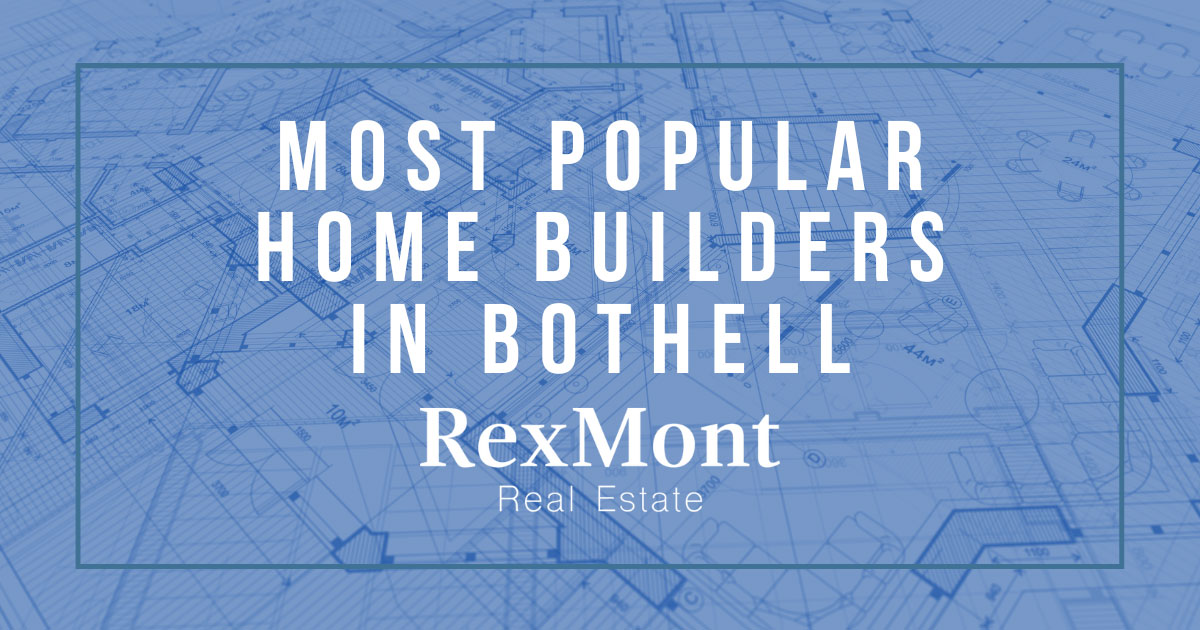 In the picturesque city of Bothell, Washington, a vibrant real estate market thrives, with homebuyers seeking quality craftsmanship and top-notch design. Amidst this demand, a select group of homebuilders has emerged, capturing the imagination of discerning buyers. These industry leaders have seamlessly blended architectural excellence with modern amenities, crafting residences with luxury and comfort. From grand estates to cozy bungalows, the most popular homebuilders in Bothell—one of Seattle's best suburbs—have left an indelible mark on the local landscape, offering unparalleled living spaces for those seeking a custom-made homeownership experience.
RexMont Real Estate does not endorse any home builders, building contractors, or suppliers. There are pros and cons to every builder, and the best builder for you depends on your individual project and expectations. Before hiring a builder or beginning a home improvement project, always perform your own due diligence.
Harbour Homes
Harbour Homes has been building single-family homes and neighborhood developments on the Eastside since the early 1990s. During their years of operation, they have built homes from Lake Stevens in the north down to Auburn in the south. Two of their most recent community developments have been Fairwood Junction in Renton and Skyline in Bothell.
This developer almost exclusively builds homes in the modern farmhouse style prevalent in many Eastside communities. Skyline has 47 single-family homes ranging up to 3,465 square feet and listing from around $1.2 million. It offers excellent views of the community, a pirate ship playground for children, and beautiful tree-lined sidewalks. Fairwood Junction is a neighborhood of 34 homes with floorplans covering up to 2,700 square feet—the Bothell new construction homes in Fairwood Junction list in the mid-$800s.
Harbour Homes Additional Information
Price Range: $850,000–$1.3 million
Areas Served: Auburn, Bothell, Lake Stevens, and Renton
Westhill
Westhill is a well-established design and build company that opened its doors in 1974 in the city of Woodinville. During its operation, Westhill has made everything: Mercer Island waterfront homes, beautiful custom luxury homes, golf course homes in Bellevue, and more. They also do complete kitchen and bathroom remodels, home additions, and outdoor additions.
The company excels at designing interior spaces that make the homebuyer feel like they are home from the moment they move in. Westhill can also create special interior rooms like wine cellars, basement bars, Coastal Chic bathrooms, and Mid-Century Modern kitchens. If someone wants an outdoor living addition or an extra bedroom added to their existing home, Westhill can design and build it. They also offer a home maintenance program that allows people to keep their homes in superb condition for many years to come.
Westhill Additional Information
Year Established: 1974
Services Offered: Home additions, kitchen & bath remodeling, outdoor additions, home maintenance
Areas Served: Bothell, Monroe, Mercer Island, and Bellevue
MainVue Homes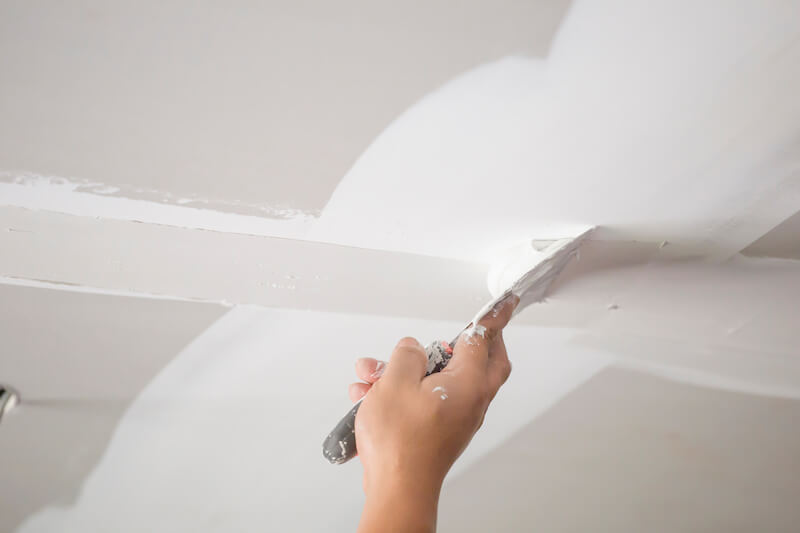 MainVue Homes has been a respected homebuilding company in Japan and Australia for many years. More recently, they have expanded into the Seattle area. The company is owned by Sumitomo Forestry of Japan, which has been in business for more than 300 years. MainVue is primarily a luxury home builder and has done projects from the Seattle/Tacoma area all the way up to the Canadian border.
Luxury finishes are the standard for all homes built by MainVue. MainVue has multiple master-planned neighborhoods in development throughout the suburban Seattle area. For example, Lakeland Ridge offers 120 sites for homes in Lake Tapps near protected wetlands. Once completed, the community will have three parks and ample open space. Homes in this development are priced in the $1 million range.
Cascara Creek in Covington (east of the city of Tacoma) has 31 homesites, with custom homes available in the $1 million range. This community is close to the 18-mile paved Cedar River Trail and has expansive protected outdoor areas. Many native trees and plants will be preserved when the community is complete, allowing the site a natural and rural look. MainVue has one or more show homes in their communities for interested buyers to view.
MainVue Homes Additional Information
Price Range: $900,000–$1 million
Areas Served: Renton, Lake Tapps, Lake Stevens, Covington, and Maple Valley
Home Care Contractors
Home Care Contractors has built an excellent reputation in the Seattle area and Snohomish County in the years it's been in business. They're a design-build architectural company that builds new construction homes and performs remodels and handyman jobs. They also do commercial construction, contracting, and demolishing.
The company will even help homebuyers find financing with local Seattle banks to help make their dream of a new home construction come true. Plus, Home Care Contractors can make an old property look new with a remodeling project. They also handle mold removal, rot repair, water damage repair, and fixing damage from fungus, which are common problems for the damp and rainy Seattle area.
Home Care Contractors Additional Information
Services Offered: New home construction, remodeling, remediation, commercial construction
Areas Served: Redmond, Bellevue, Bothell, Seattle, and Snohomish County
Brooks Homes
Brooks Homes has been building community homes in Bothell, Everett, and Mill Creek since 1998. The company offers six different luxury home plans. They build primarily Craftsman and Modern-style homes. Brooks Homes focuses on low volume and high quality in their building projects. They partner with a showroom in Bothell, and when a new home is in the framing stage, the buyers can choose tile finishes, cabinet and hardwood colors, countertops, interior paint, and more.
One of Brooks Homes' current developments is the Three Oaks community in Mill Creek, to the north of Bothell. They have lots available for three- to five-bedroom Mill Creek homes, ranging from $1.8–$2.1 million. They also have plans for a new community of luxury homes in Kirkland.
Brooks Homes Additional Information
Price Range: 1998
Areas Served: Bothell, Everett, Mill Creek, and Kirkland
Murphy Homes
JM Murphy Homes has been in business since the late 1990s, although the company's founder and project leader has been doing home construction since the 1970s. Murphy Homes builds single-family homes and townhome communities. In addition to townhomes, the styles they typically construct include Craftsman, bungalows, and Modern-style single-family homes. Their headquarters is in Bothell, but they have done building projects throughout Snohomish County.
This company has a team of specialists in the planning, environmental, surveying, and engineering fields that work together in subdividing land purchases. JM Murphy Homes has built hundreds of new construction homes in Snohomish County. Over three decades, they have developed dozens of beautiful neighborhoods and more than 200 homes.
Murphy Homes Additional Information
Year Established: 1998
Services Offered: Single-family homes in multiple architectural styles
Areas Served: Snohomish County
Lennar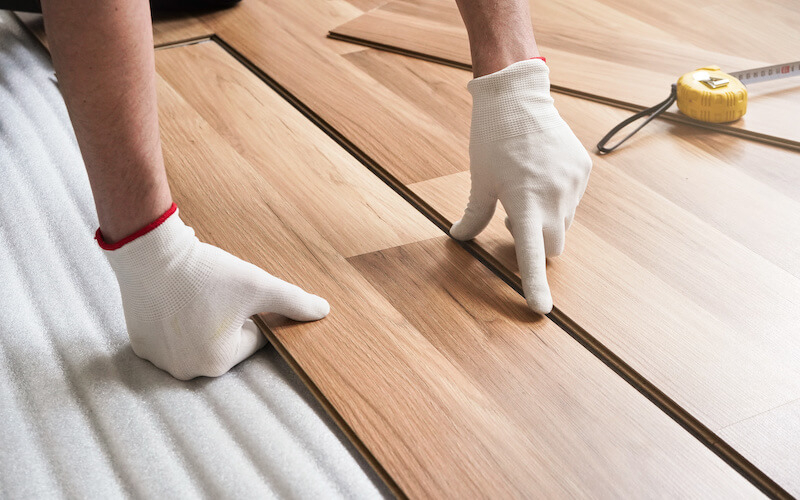 Lennar builds new custom homes throughout the greater Seattle area. The company's latest development of luxury homes in Bothell is Legacy at Canyon Creek. This is a collection of single-family homes along a single street. They have multiple building plans available for potential homebuyers to choose from. Pricing of new homes in Legacy at Canyon Creek ranges from $1–$1.3 million.
One of the home styles that Lennar specializes in is Next Gen, or the Home Within a Home. In addition to a full-sized home plan, the Next Gen has a separate in-home suite, perfect for multi-generational families. The suite has its own kitchen, bathroom, living room, bedroom, and a separate entrance. This home style allows family members to experience independent living and privacy while living under the same roof. Depending on HOA rules where the Next Gen home is built, the homeowner may also be able to rent the unit out.
Lennar also builds smart homes with the latest and most desirable features. This includes a smart doorbell and security system, WiFi connectivity throughout the house, and the Honeywell Home T6 Pro Z-Wave, which allows remote heating and cooling of the home.
Lennar Additional Information
Year Established: 1954
Price Range: $1–$1.3 million
Services Offered: Custom home builds, next gen homes & smart homes
Areas Served: Bothell, Port Orchard, Silverdale, Bremerton, and Stanwood
John Buchan Homes
John Buchan Homes is based in the city of Bremerton, but they build custom traditional and Modern-style homes throughout the Seattle area, including Bothell. John Buchan founded the company in 1961, and it is still owned and operated by the Buchan family. The company has built more than 2,700 homes during its existence. All architectural planning, interior design, and construction are handled under one roof.
They call their design style "luxury for real life." John Buchan Homes specializes in large luxury homes featuring up to six bedrooms and 6,500 square feet of living space. The company periodically hosts grand openings of model homes, open houses, and other special events to showcase its fantastic work.
John Buchan Homes Additional Information
Year Established: 1961
Services Offered: Custom luxury homes
Areas Served: Bremerton, Seattle, Bothell, and more
RexMont Real Estate does not endorse any home builders, building contractors, or suppliers. There are pros and cons to every builder, and the best builder for you depends on your individual project and expectations. Before hiring a builder or beginning a home improvement project, always perform your own due diligence.
The Builders of Bothell's Beautiful Homes
Bothell home builders have skillfully transformed the city's ever-expanding real estate scene, offering a diverse array of homes with sophistication and style. Their commitment to exceptional design and unwavering attention to detail have resulted in head-turning dwellings that display their expertise. As Bothell continues to attract buyers, these renowned companies display all the qualities to look for in a home builder. With their unwavering dedication to excellence, Bothell's most popular homebuilders are building a fresh perspective in this growing city.