How to Plan Your Home Moving Timeline & 8 Moving Tips
Posted by Adriano Tori on Wednesday, November 17, 2021 at 6:38 AM
By Adriano Tori / November 17, 2021
7 Comments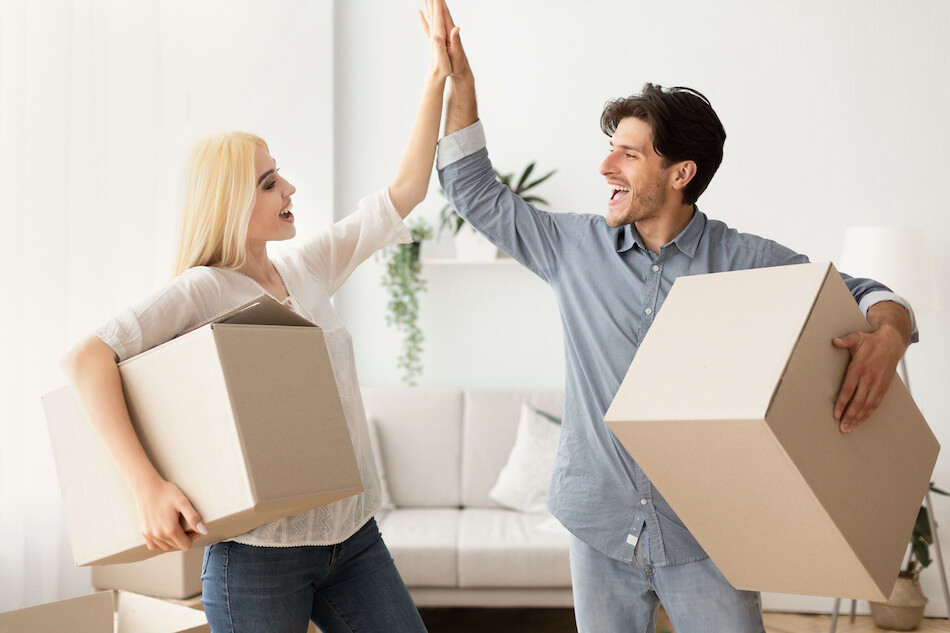 The average person can expect to move about nine times, so most people know the feeling of being overwhelmed by how much there is to do leading up to moving. It's true, moving is a lot of work. However, it doesn't have to be so hard. With a few strategic moving tips, hacks, and a workable timeline, anyone can reduce the stress of moving, allowing them to simply focus on the enjoyment of a new home. Keep reading for helpful tips and a timeline that make moving easy.
Make a Moving Schedule Early
Because moving can be a time-consuming project, creating a schedule with a doable timeline is essential. A basic one might look like this:
Four to three months out:
Create a moving budget, factoring in costs to hire movers (or go DIY) and expenses for packing supplies, travel costs, and incidentals.
Research moving companies and get quotes/availability.
Three months out:
Schedule a moving date (if it's not possible at this time, schedule as soon as it is possible.)
Conduct a home inspection of your new residence.
Sign a contract with movers (if using).
Begin collecting packing supplies or other materials that may be needed to secure belongings safely.
Decide what furniture or oversized items may not be making a move and determine what will happen to each: sell, donate/giveaway, or trash.
Think about new furniture and, if possible, order items, so delivery is scheduled soon after the move.
Three to two months out:
Go room by room begin the decluttering process by deciding what will be moved and trashed, donated, or sold.
Pack seasonal items not in use.
Two months out:
Continue the decluttering/reduction of "stuff."
Make a list of contacts to notify about the move, from family to utilities, the bank, insurance, and so on.
Pack books, collectibles, artwork, extra bedding/linens, and items not needed until after moving.
One month out:
Arrange utilities for the new home and schedule any internet, cable, or smart technology home improvements installation appointments. Be sure all current providers know of the move and shut-off date (if needed).
Decide how to move valuables/important documents (these should not go with the moving company).
Arrange for boarding or transport of any pets, as needed.
Make any agreed-upon repairs to the home.
One week out:
Clean each room and pack last-minute items.
Budget in time to rest to avoid burnout.
How to Declutter Before a Move
As soon as a move is known, it's essential to take a serious look at every room in the home and decide what will go and what is no longer needed. The sooner this can be done, the better. Make three piles: keep, donate, and sell. Take the stuff to be donated to charities as quickly as possible. Don't let things sit around. Same for items being sold. Less clutter means less to pack and then unpack later.
Create an Important Document Box
Before books are pulled off shelves or glasses are wrapped in packing paper, create an Important Document Box. Keep it unsealed until the actual moving day, and don't put it on the moving truck. This box becomes the central location for personal papers, deeds, tax documents, and other confidential items that must be kept protected. Keep this box in a safe place, accessible, but still secure throughout the moving process.
Easy Hacks for Any Move
Certain moving hacks can make the endeavor go smoother and with fewer headaches. These top moving tips include but are not limited to:
Label each box (on each side) with the name of the room the box goes to when it arrives at the new home. On just one side, add a short bullet list of the items in the box.
Create a packing list for each box. Place it inside before sealing the box.
Small boxes get heavy items. Large boxes get lighter items.
When dismantling items/furniture, keep the hardware/smaller pieces together using baggies and then attach the bag to the item with tape.
Create a "cord" box to hold all the various cables, cords, etc., needed. Be sure to label each using a piece of tape. This is also an excellent place to pack the various remote controls.
Have an "open first" box. This box holds the essentials needed right away at the other end of the move. It will vary by individual needs but may contain the coffee maker, hand towels, soap, and pet bowls/food.
Make Your Next Move the Easiest One Yet
Every move is unique, but by following a few tips, it's possible to avoid annoying pitfalls that create added stress. Moving into a new home can be an exciting time when one goes into it prepared and organized.