Moving to Bellevue: 7 Things to Love About Living in Bellevue
Posted by Adriano Tori on Thursday, December 8, 2022 at 7:00 AM
By Adriano Tori / December 8, 2022
Comment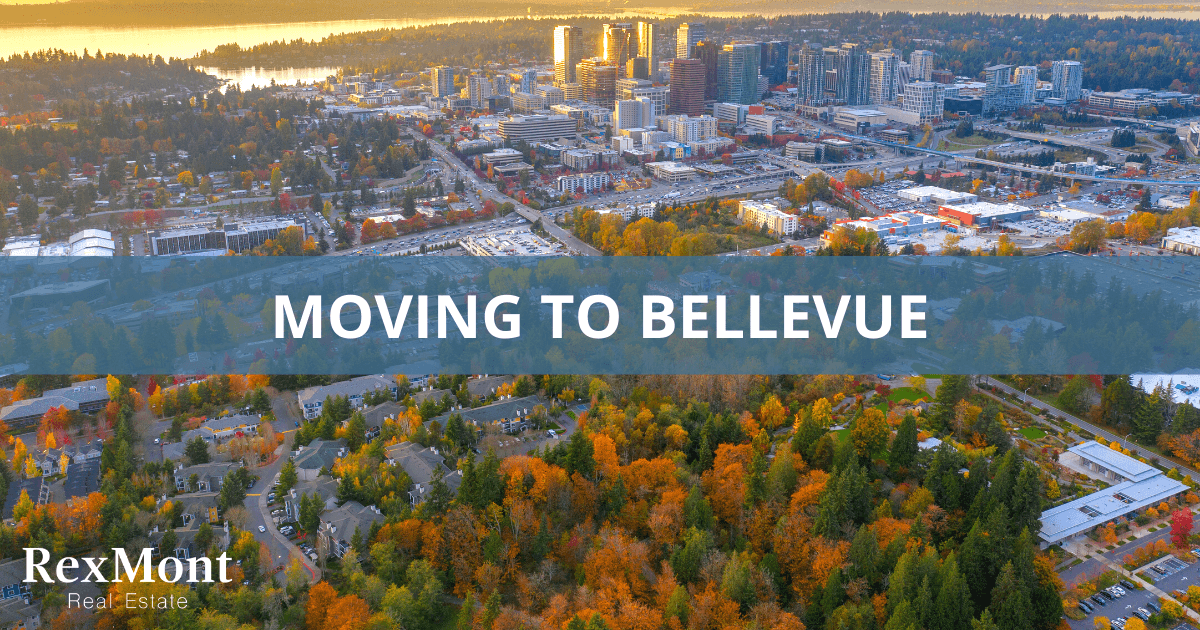 Living in Bellevue, WA
Located on the west coast of Washington state, Bellevue is the third-largest city in the Seattle metropolitan area. Bellevue, located in eastern King County, has just over 152,000 people. The city's name, meaning "beautiful view" in French, lives up to its namesake with unparalleled lake views, a robust job market, and many unique Bellevue homes for sale.
Located just fifteen minutes from the city of Seattle, Bellevue has become an attractive option for Washington residents, Seattle commuters, and out-of-town transplants. Bellevue was once overlooked because of its proximity to Seattle, but this has changed in recent years. There are many reasons why the area is steadily growing, including a strong Bellevue economy, easy access to nearby amenities, and overall sound quality of life. Thinking about relocating to this prime Washington city? Keep reading to learn everything you need to know about moving to Bellevue.
Table of Contents
Bellevue Cost of Living
Like many cities in Washington, Bellevue is a charming community with some of the country's most naturally beautiful topography. Residents of this unparalleled community also enjoy an elevated standard of living in Bellevue's best neighborhoods. Located mere minutes from the world headquarters of technology giants like Microsoft and Amazon, Bellevue is the unofficial tech hub of the Northwest and has one of the healthiest economies in the state. With this in mind, the overall cost of living in Bellevue is 64% higher than the national average and 16% higher than in Seattle. One of the biggest reasons Bellevue's cost of living is higher than average is due to the increasing demand for quality real estate. Housing in Bellevue is 138% more expensive than the national average, mainly due to the area's desirability. Bellevue has one of the most competitive real estate markets in the state, going toe-to-toe with Seattle and other surrounding suburbs.
Even though housing prices are higher in Bellevue than in other parts of the state, Bellevue residents see significant savings in other areas, such as healthcare and utility costs. Compared to the national average, Bellevue residents benefit from 14.8% savings in healthcare and 31.2% savings in cheaper utility costs, which are two significant reasons why Bellevue residents enjoy a better quality of life than many other parts of the country.
More information about cost of living in Bellevue:
Bellevue Job Market
Among the many benefits of living in Bellevue, perhaps one of the greatest is the developing local economy and the wealth of job opportunities. While Bellevue is a city of around 152,000 residents, over 45 significant corporations either have their headquarters or a major company branch located in Bellevue, including some of the world's most renowned companies. Amazon, one of the world's largest online retailers, was founded in Bellevue, and the company still holds offices there today. Not only does Bellevue house many corporations, but these corporations are also in highly varied fields, from technology and programming to finance, among many other industries. Other major companies located in Bellevue include Coinstar, Apptio, Eddie Bauer, Nokia, and Salesforce.
Popular Industries in Bellevue
While Bellevue has an increasing number of employment opportunities, five primary industries dominate the area's job market: finance, computer hardware & software, retail, telecommunications, and technology. Headquartered near Bellevue, Amazon is one of the world's fastest-growing companies and one of the city's largest employers, with over 1.3 million employees worldwide. Another retailer with a significant presence in Bellevue is Starbucks, one of the nation's largest coffee chains. Other major employers that have corporate headquarters based in Bellevue include:
Expedia
Wells Fargo
Microsoft
Infosys
AT&T
Deloitte
Boeing
Google
More information about finding a job in Bellevue:
Things To Do in Bellevue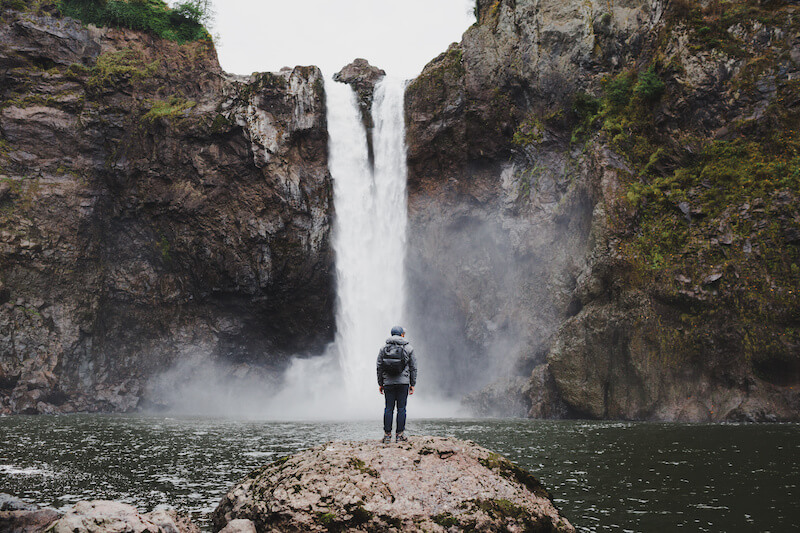 For a smaller city, Bellevue packs quite a punch when it comes to activities. From abundant green spaces to fascinating museums, visitors and residents alike will always find something to do in Bellevue. Situated on the shores of Lake Washington, many recreational activities are centered around the outdoors. But that doesn't mean you have to be a nature lover to enjoy all that Bellevue has to offer. For art lovers, Bellevue has the Bellevue Arts Museum, with impressive displays of local and regional artists' work. Another top-rated museum in the area is the Northwest Railway Museum, the site of the original Snoqualmie Depot.
Outdoor Activities
For residents, one of the most appealing aspects of living in Bellevue is its abundance of outdoor spaces. Shrouded in natural beauty, Bellevue residents value outdoor living and take full advantage of Bellevue's green spaces. Some of the area's most popular parks and green spaces include:
Bellevue Botanical Garden
Mercer Slough Nature Park
Snoqualmie Falls
Juanita Bay Park
Along with the area's stunning parks, residents and visitors partake in many outdoor activities, including golf, zip-lining, hiking, cycling, kayaking, and more. Bellevue is also home to some of the state's most beautiful beaches, including Enatai Beach Park and Bellevue Beach Parks.
Local Attractions
While Seattle is known for its stunning skyline, Bellevue's downtown is one of the state's most underrated attractions. Home to pristine city parks, great museums, and excellent restaurants, Downtown Bellevue, is fantastic in its own right. Bellevue Square is a stylish shopping mall with over 200 retail stores and restaurants for those who love to shop. For summer visitors, the months of May through October are prime whale-watching months, where orca whales migrate through Puget Sound.
Restaurants & Nightlife
While Seattle garners the most attention for its world-class foodie scene, Bellevue holds its own in the culinary world. Bellevue residents can find nearly every type of dining imaginable right at their fingertips, including fresh seafood, farm-to-table, Japanese, American, Vietnamese, Mexican, Italian, and more. Some of the area's best restaurants include Hokkaido Ramen Santouka, Broiler Bay Burgers, Monsoon East, Seastar Restaurant & Raw Bar, and Cafe Juanita.
Bellevue Climate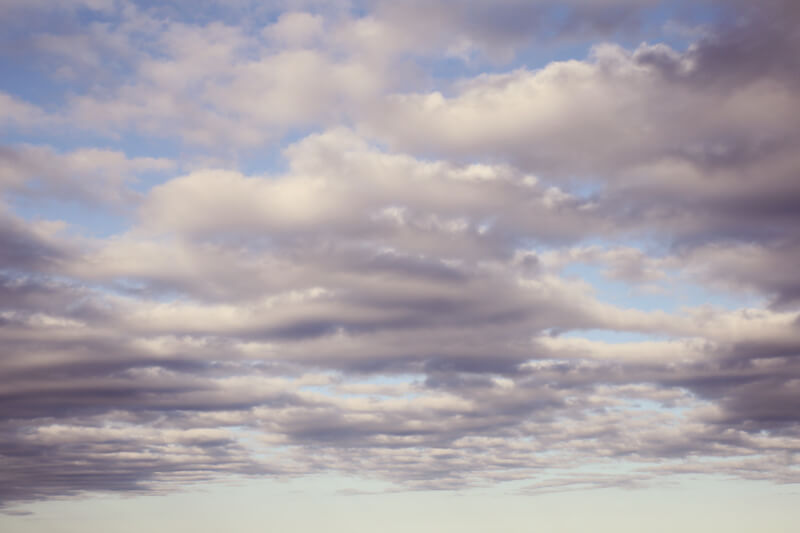 Thanks to its location on the Pacific West Coast, Bellevue has a mild, oceanic climate, where residents enjoy pleasant, albeit rainy, weather the majority of the year. Averaging only 155 days of sunshine per year, Bellevue experiences more showers than average, accumulating above-average rainfall at 42 inches per year. The national average is 38 inches of rainfall per year. The rainiest months in this northwestern city go from fall to early spring, typically October to May, with frequent downpours. With the area's frequent showers and temperate temperatures, local humidity levels are higher than in other parts of the country. While it rains often in Bellevue, the area rarely experiences snow, averaging 5 inches of snowfall per year. The hottest months of the year are July and August, with temperatures ranging from 55 to 78 degrees on average. The coldest months are December and January, with temperatures ranging from 32 to 44 degrees, on average. While it gets cold during the winter, temperatures rarely dip below freezing, and when they do, it's typically during the evening or early morning.
For outdoor activities, Bellevue's reported best months are from late spring to early fall, where the temperatures are most pleasant, and there's less heavy rainfall. While peak tourism seasons are during the summer months, Bellevue is pleasant for at least six months out of the year.
More information about the climate in Bellevue:
Bellevue Traffic
With Seattle located across Lake Washington, many of the area's residents commute along two main roads: I-90 and Highway 520. This means the majority of residents living outside of Seattle commuting to and from Seattle will cross bridges to get to the city. Bellevue is no exception. And in fact, many commuters who live in the nearby Kirkland community will drive through Bellevue to get to Seattle. Within the city, the main roads are I-405 running north to south, I-90 running east to west, and Highway 520 running east to west, with many more alternative routes.
Due to Seattle's unique geography and location around Puget Sound, Bellevue commuters will generally cross one of the two bridges to work: I-90 or Highway 520. Commuting from Bellevue to Seattle generally takes 15 minutes by car, 30 minutes by public transit, and 1.15 hours by bike. While Seattle is typically a 15-minute drive on both of these routes, both highways cross Lake Washington and are therefore bridges. This means traffic going to Seattle from Bellevue or nearby towns will experience bottleneck traffic during rush hour, typically during the morning and evening commuter hours from 6 a.m. to 9 a.m. and from 4 p.m. to 6 p.m. Monday through Friday.
More information about traffic in Bellevue:
Alternative Routes
Bellevue residents who work in the city or nearby Kirkland have plenty of alternative routes to take during peak traffic hours. For commuters going north or south, some of the best alternative routes include roads that run parallel to I-405, such as 116th Ave NE or 112th Ave NE. For those going east to west into Seattle and cannot, for whatever reason, take Highway 520 or I-90, residents can go further down the coast, driving south on I-405 and turning north onto I-5. This route takes 45 minutes.
Bellevue Public Transportation
Even though Bellevue is not a very large city, it has an exceptional public transit system residents regularly utilize. While most residents in Bellevue own their car, this area is easily accessible for residents who would prefer to use alternative transportation options, including public transportation, rideshares, bicycles, or walking. Because of its proximity to Seattle and Kirkland, public transit is efficient and easily accessible for the Seattle metropolitan area commuters.
For public transportation, residents and visitors utilize three main options:
Metro Transit
Sound Transit
The King County Metro Vanpool Program
Note: Seattle residents currently take advantage of the Link Light Rail, which connects to many parts of the city. The state is currently building routes that will connect Bellevue to Seattle, making Link Light Rail an additional public transportation option for Bellevue residents soon.
As one of the most utilized forms of Bellevue public transportation, Metro Transit is the city's bus route that runs routes through many parts of Bellevue and goes to and from Seattle on a regular timetable. Sound Transit services King County, Pierce County, and other surrounding counties. The King County Metro Vanpool is a rideshare program with regular routes to and from Bellevue.
Bellevue Schools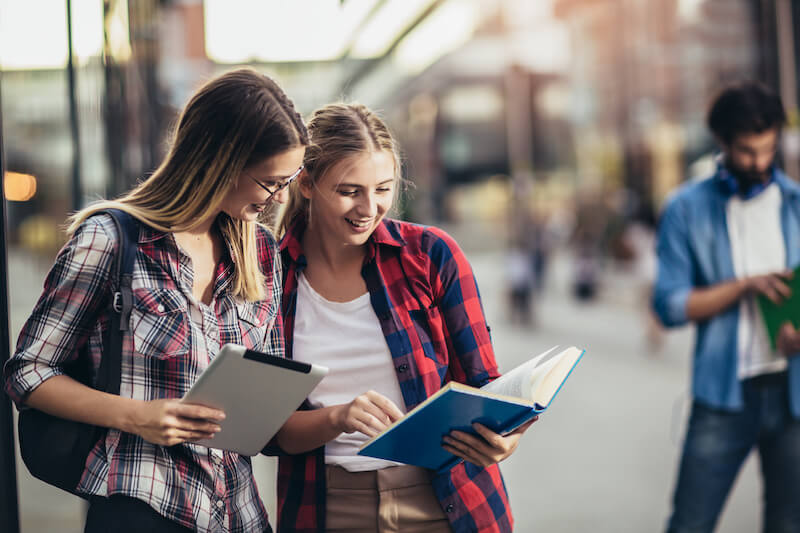 Bellevue has many excellent options to suit the educational needs of students via public and private schools. Bellevue students belong to the Bellevue School District, which services twenty public schools: fifteen elementary schools, three middle schools, and two high schools. Bellevue students attending middle school will either attend Mission Middle School, Lewis and Clark Middle School, or Logan Fontenelle Middle School. Students attending high school will either attend Bellevue East High School or Bellevue West High School, depending on which area of the city they live in. Students attending elementary schools will attend one of the following schools:
Ardmore
Bennett
Cherry Crest
Clyde Hill
Eastgate
Enatai
Jing Mei - Mandarin Dual Language
Lake Hills
Medina
Newport Heights
Phantom Lake
Puesta del Sol - Spanish Immersion
Sherwood Forest
Somerset
Spiritridge
Stevenson
Wilburton
Woodridge
For students who are interested in pursuing post-secondary education, Bellevue is just a short distance from some of Washington's best universities, including
Seattle University
Bellevue College
Northwest University
University of Washington
Washington State University
Regardless of age or educational needs, Bellevue students will find an educational program to suit their individual needs.
Are You Ready to Move to Bellevue?
Nestled on the shores of beautiful Lake Washington, residents of this idyllic city get to enjoy unprecedented educational and vocational opportunities prospective residents are drawn to. This, along with the area's local amenities, makes living in Bellevue ideal for so many different people. Those who move to Bellevue will always be just doorsteps from some of the Pacific Northwest's most beautiful sites. And with easy access to Seattle, Bellevue residents have everything they need to enjoy a fantastic quality of life.