Pros and Cons of Buying a New Construction Home
Posted by Adriano Tori on Tuesday, September 7, 2021 at 7:41 AM
By Adriano Tori / September 7, 2021
Comment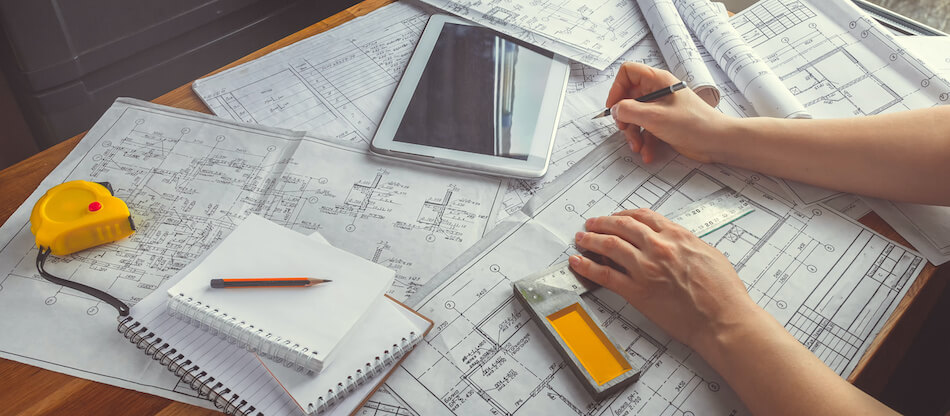 Buying a new construction home is exciting. By building their estate from the ground up, new construction home buyers have the option to customize a one-of-a-kind hideaway. However, new construction homes come with a lot of options and decision-making. When paired with the challenges of receiving a mortgage, the stresses of buying a new construction home can add up quickly. Homebuyers thinking about buying a custom-built home should evaluate all aspects of new construction before signing on the dotted line with a developer. Read on to learn about the pros and cons of buying a new construction home.
For informational purposes only. Always consult with a licensed real estate professional before proceeding with any real estate transaction.
Pros to Buying New Construction
The first positive aspect of new construction homes is that many buyers love that they are the first owner, and their home has never been lived in by anyone else. There's just something special about moving into a home that doesn't have the wear and tear of a previously owned home. Buyers can be confident they won't find hidden home hazards that weren't disclosed by the seller or found in the inspection.
The freedom of customization for new construction is another plus. It's common for builders to sell homes before ground is broken, and people who seal a deal before a home is built can typically choose their own layouts, designs, paint colors, and other customizable features.
New homes are almost always up to code, and buyers don't have to worry about asbestos, lead paint, or other banned materials that were legal in previous decades. Therefore, new construction homes won't have as many issues found in a home inspection.
Most new homes don't require a whole lot of maintenance since everything is brand new. Buyers can move in and enjoy their new amenities without the burdens, repairs, necessary upgrades, or unexpected breakages that come with an older home. Typically, new homes come with a builder's warranty, which covers the materials and craftsmanship for a period of time.
Cons to Buying New Construction
A significant drawback to new construction is buyers cannot always choose their move-in timeframe. Buyers who aren't flexible might discover the process frustrating and lead to extra costs they didn't count on. For example, if they are relocating or selling their home, they must rent a place to live/store their belongings while waiting for their home. Developers of new homes, especially those heavily customized, usually give buyers a general timeframe. Still, impeding weather, permit complications, labor, inspections, and other factors might alter the timeline and create delays.
Another consideration that might be a drawback is that developers advertise a "basic" price for new construction, but this doesn't include hidden or unexpected costs. Buyers need to know that a home's base price may end up much higher than they expected before it's completed. For example, the costs associated with customizations or unforeseen events (e.g., material prices increase) can quickly drive up the home's overall price. The "basic" price also doesn't factor in if the buyer decides to alter any standardized features.
As the adage goes, "buyer beware." It's important to know that builders vary just as much as other professionals do. Do the research to learn more about the developer's experience, track record, and many complaints against them. Working with highly regarded developers can prevent delays.
Other Factors to Know
Model homes are not the standard home for sale. Builders showcase certain homes with premium upgrades and other luxury features and amenities to entice buyers, but these are usually not the standard.
People can usually barter a price with a seller of a previously owned home. This is not the same with new construction. Developers will typically have a firm sales price, giving no room for negotiation. Buyers can, however, negotiate for discounts on upgrades or other amenities.
Many builders offer their customers financing options and have professionals to help people find a reputable lender within their network. Buyers don't have to use these lenders, but it can be helpful and used as a comparison point with other mortgage companies to find the best option.
Purchasing a newly constructed home comes with many benefits and drawbacks. Understanding the pros and cons is vital to help determine if it's better to buy a new one or go with an existing home. Even with the potential challenges of moving into a new construction home, many buyers agree that it's worth the effort to move into a home that is completely their own.
For informational purposes only. Always consult with a licensed real estate professional before proceeding with any real estate transaction.