4 Questions to Ask When Buying Waterfront Property [2022]
Posted by Adriano Tori on Monday, March 7, 2022 at 1:32 PM
By Adriano Tori / March 7, 2022
Comment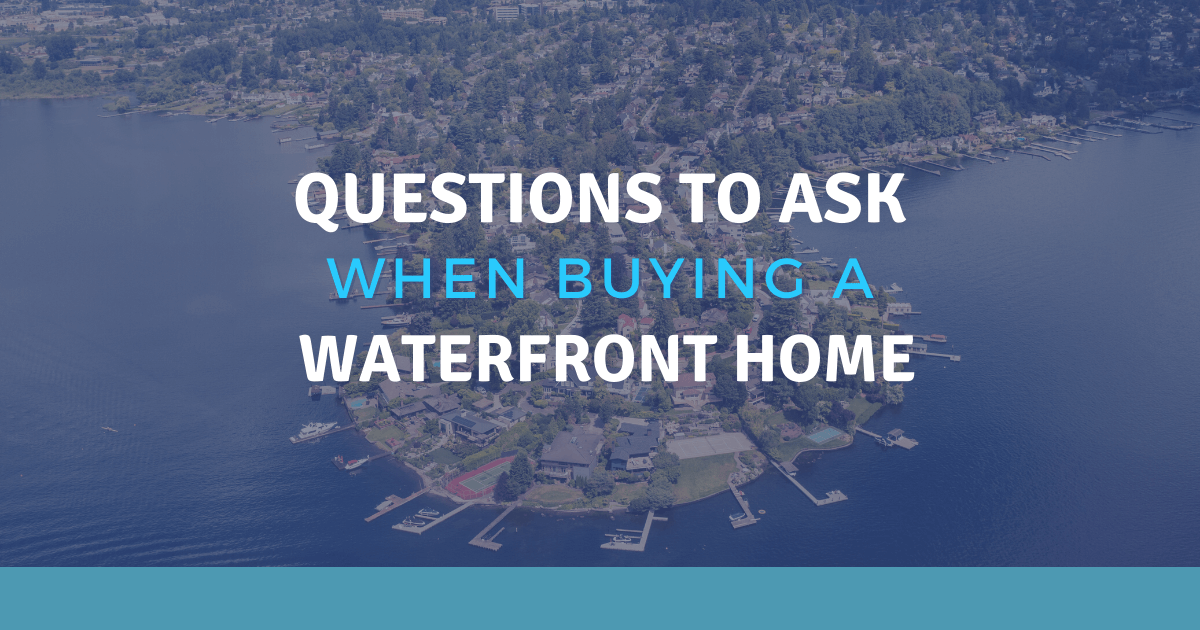 Waterfront homes are highly desired pieces of property, and for good reason, because they offer a fantastic lifestyle. Owners love the ability to enjoy water sports year-round, the quiet summer nights relaxing on the deck and feeling the warm breezes, and the chilly brisk nights sitting around a fire pit and enjoying the moonlight dance off the ripples of the water.
Many potential owners easily paint the picture of how they'd like to live, but there are some other aspects of being a waterfront property owner that buyers should be aware of before signing on the dotted line. Read on for the questions to ask before buying a waterfront home.
What's Included In a Waterfront Home Purchase?
Essentially, there are two parts to buying a waterfront home: the house itself and the property. What's included with the home structure itself will generally be pretty standard, but what about the land aspect of the purchase? All buyers should carefully examine what exactly "waterfront" means since there can be a few different definitions.
Does the home have actual access to the water, or does waterfront simply mean being in a neighborhood with water views?
Is the land along the lake usable (e.g. is it "beachy" or "rocky")?
Who has use of the shoreline located on or adjacent to the property?
Do any of the roads, docks, or other areas allow use by other residents or the public?
Does the private property sit next to a public beach?
What other potential easements or right-of-way clauses exist?
Is the home built on leased property?
The reality of what constitutes a waterfront home purchase may look very different than what was envisioned. The solution is to look at land and neighborhood plat surveys. These will highlight any boundary issues and answer the above questions.
Has the Home Been Well-Maintained?
Waterfront homes are beautiful, but they also are more exposed to the environment. To make sure there aren't any surprises, buyers should ask the following:
Were there any previous incidents of flooding?
Is the home equipped with the proper flashing?
Is the home perched on and overlooking the water or alongside it?
Can the home withstand strong winds or flooding?
Aside from asking questions, it's a good idea to have a home inspection to carefully comb through the home and determine if there are any moist spots or deterioration, or if any other obvious and hidden issues exist. Next, determine whether any problems that are found can be mitigated.
Does Your Homeowners Insurance Include Flood Coverage?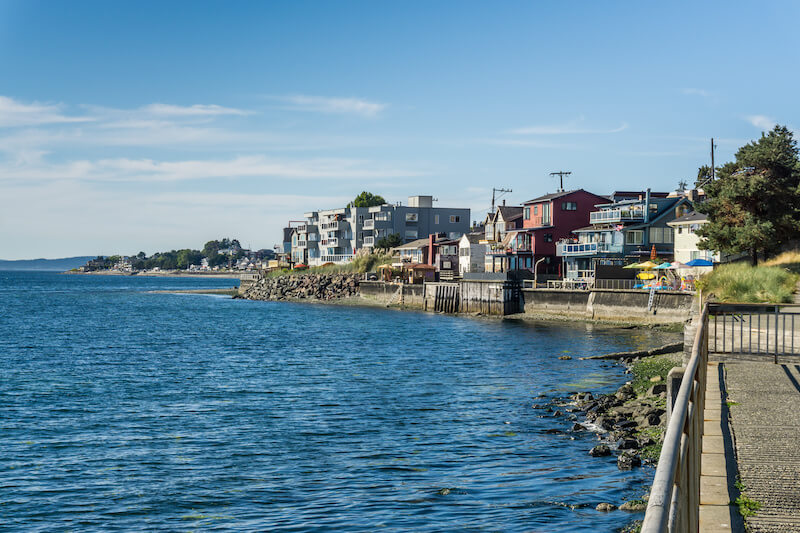 Traditional homeowners' insurance policies don't cover certain events. Lenders may also require waterfront homeowners to purchase supplemental insurance policies.
Important questions relating to insurance include asking if there are any unusual insurance expenses associated with the property. Waterfront property often necessitates owners purchasing additional policies alongside their traditional coverage. Common additional insurance waterfront homeowners need includes flood insurance (check by zone), windstorms, and earthquake insurance, though it depends on the home's location.
While the insurance may be an additional expense, having enough insurance ensures the ability to enjoy a happy lifestyle knowing the property is protected.
Are Waterfront Homes a Good Investment?
Waterfront homes have a good chance of appreciation because they are usually in high demand, making them a worthwhile investment. For many owners, it's living the dream of enjoying the feeling of always being on vacation even when they're not – the perfect work-life balance.
Not to mention, owners can enjoy the home when they live in it before cashing in and moving on to a different property. Or, they can use the home as a vacation property and rent it out during times of the year they aren't using it (just be sure to get familiarized with IRS rules regarding rentals). Waterfront properties are always the most popular with renters, so waterfront homes are excellent real estate investments to add to help diversify portfolios.
Ready to Start Living the Waterfront Dream?
Living on a waterfront property is associated with serenity, water sports, and simple enjoyment of using the water. Before investing in any waterfront property, buyers should ask the above questions so they know exactly what to expect with their home purchase. Undoubtedly, there will be other questions, such as are boats and other essential waterfront home purchases allowed, is the water appropriate for swimming, or is the fishing good? Finding the answers to all of their questions is a great first step in the buyer's journey to buying a waterfront home.