Snohomish County Real Estate Market Update — September 2022
Posted by Adriano Tori on Tuesday, September 20, 2022 at 2:15 PM
By Adriano Tori / September 20, 2022
Comment
If you're in the market for a new home, or just curious about what's going on in the Snohomish County real estate market, you'll want to read this post. We'll break down all the latest stats and give you an overview of what's happening both average and sale prices, inventory levels, and more. Plus, we've got some advice for how to stay ahead of the competition when house hunting in today's market. So whether you're a first-time buyer or a seasoned pro, read on for the scoop on Snohomish County real estate!
Snohomish County Homes Listed Monthly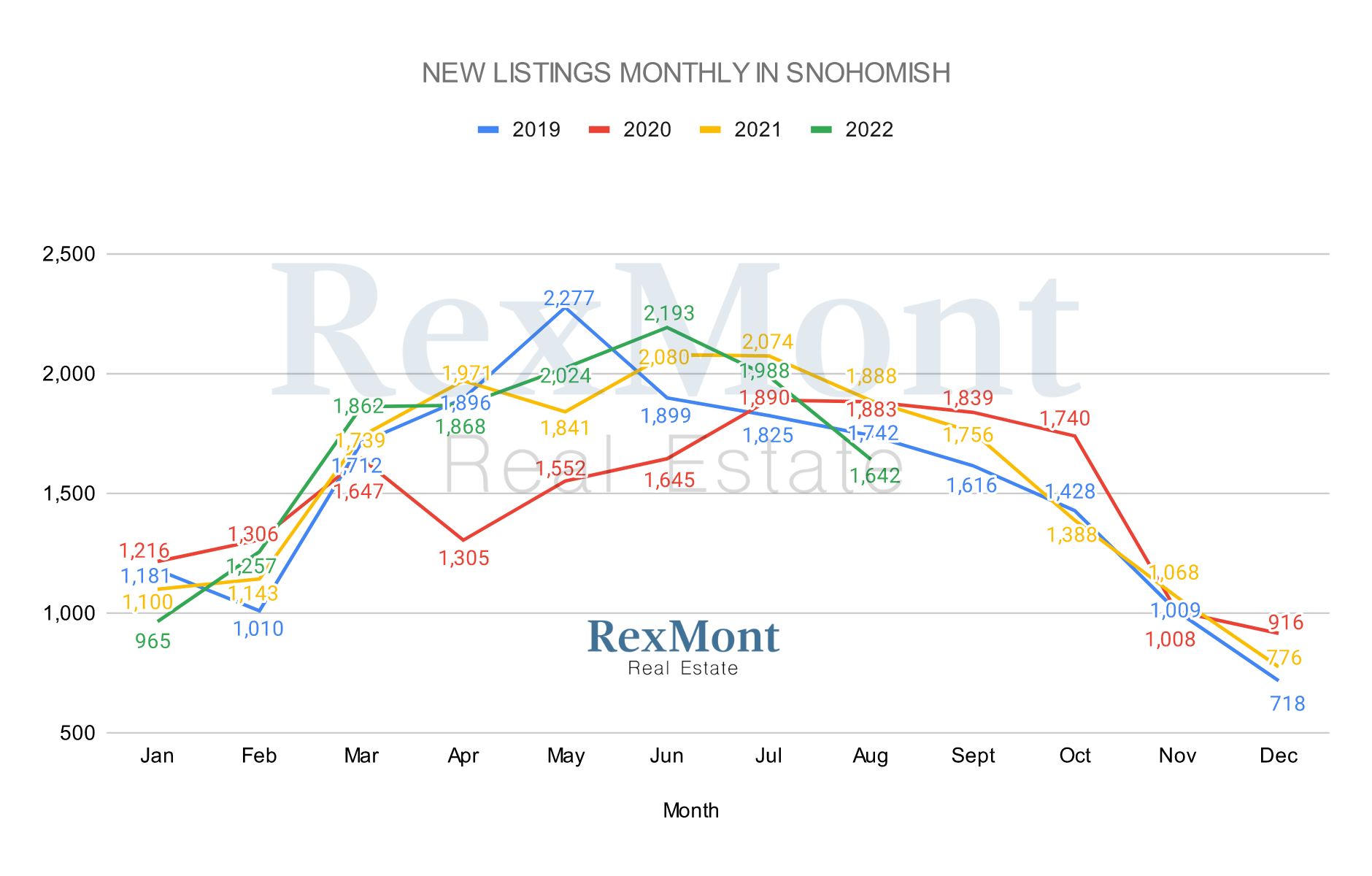 As illustrated, the number of homes listed in Snohomish County this year began lower at January and constantly went up until June.
It reached its highest as of now on June, but we can see that it went down on July - August. Homes that do get listed haven't remained on the market for long with anxious buyers jumping on listings as soon as they hit the market. As buyer affordability is impacted by mortgage rates, we may see listings linger a little longer on the market as the year progresses.
Snohomish County Active Listings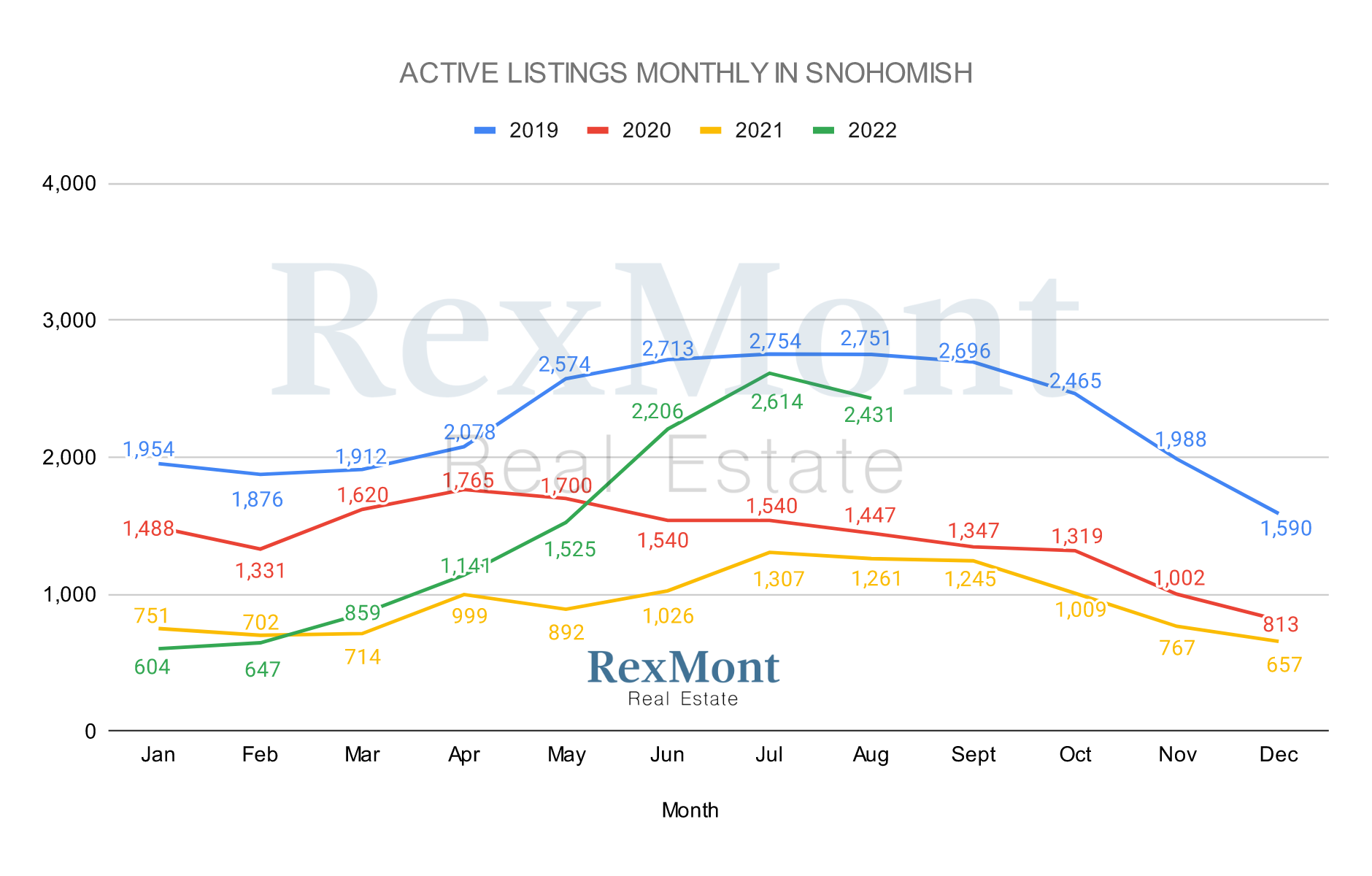 The graph illustrates monthly active inventory in Snohomish County in 2022. It has shown historically low inventory but has started going up until July 2022 and is expected to continue in this direction as the year progresses. But it went a bit down this month of August.
Snohomish County Homes Pending Monthly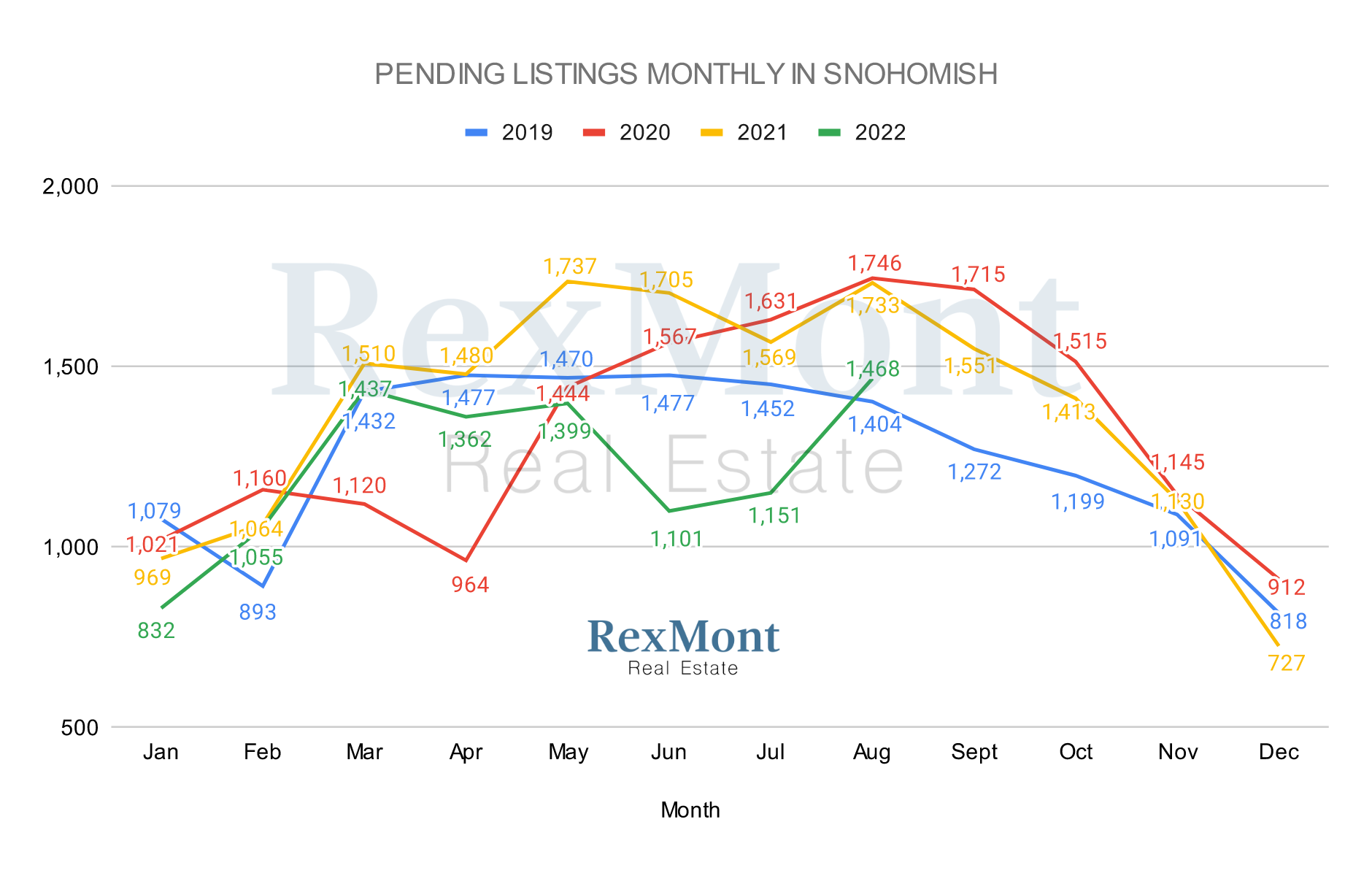 So far in 2022, we can see that there's a constant increase in homes in pending in Snohimish County for the first three months. Snohomish County had significant decrease on June, but increased this July-August.
Snohomish County Homes Sold Monthly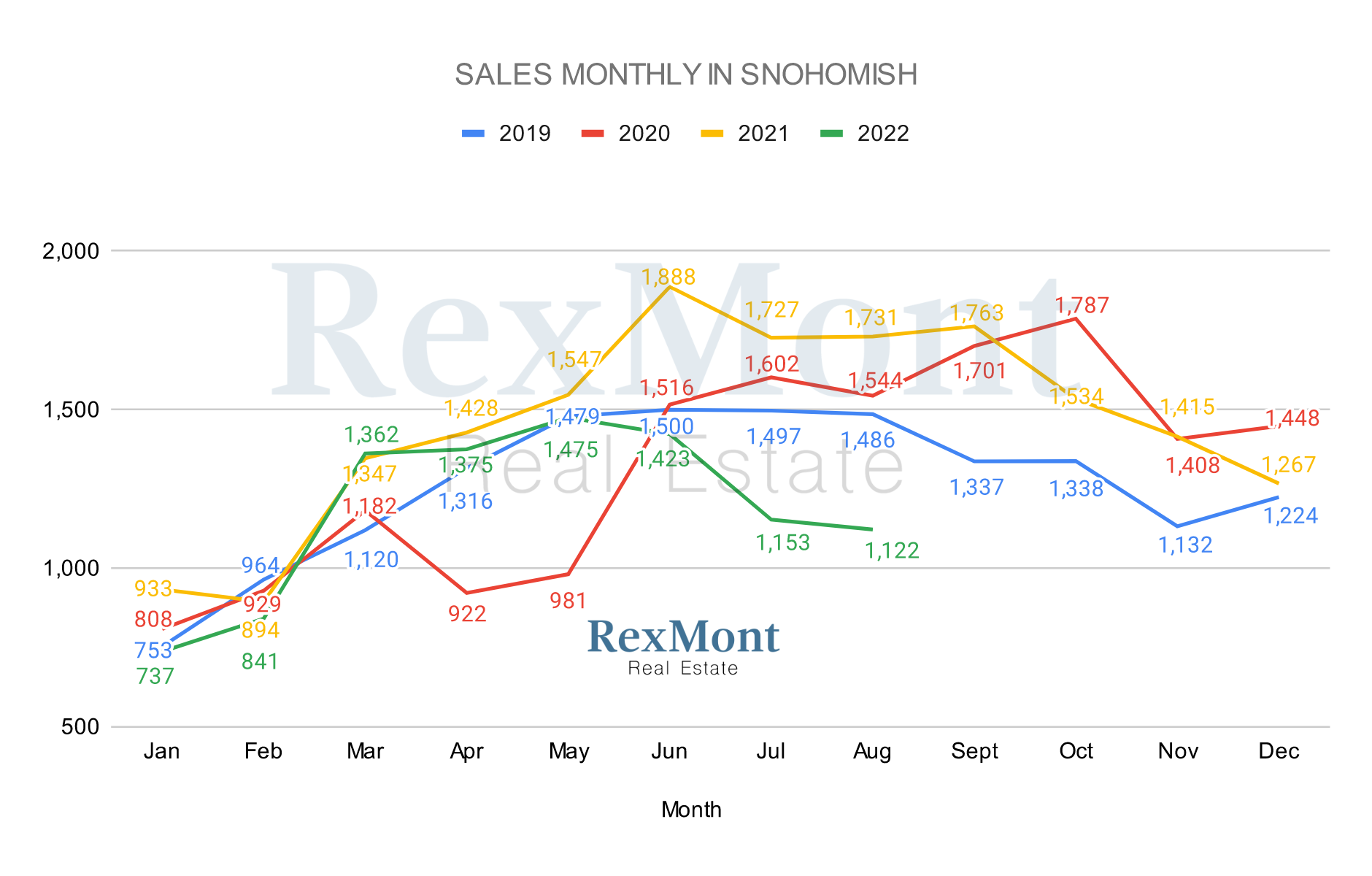 The graph illustrates the number of homes sold per month. At the beginning of the year, sales numbers in Snohomish County were trending upwards from January up to
May. However, they have started to trend downwards on June up to the recent month which is August, and are expected to continue in that direction as increased mortgage rates will continue to impact buyer affordabilty.
Average Selling Price Per Month - Single Family Home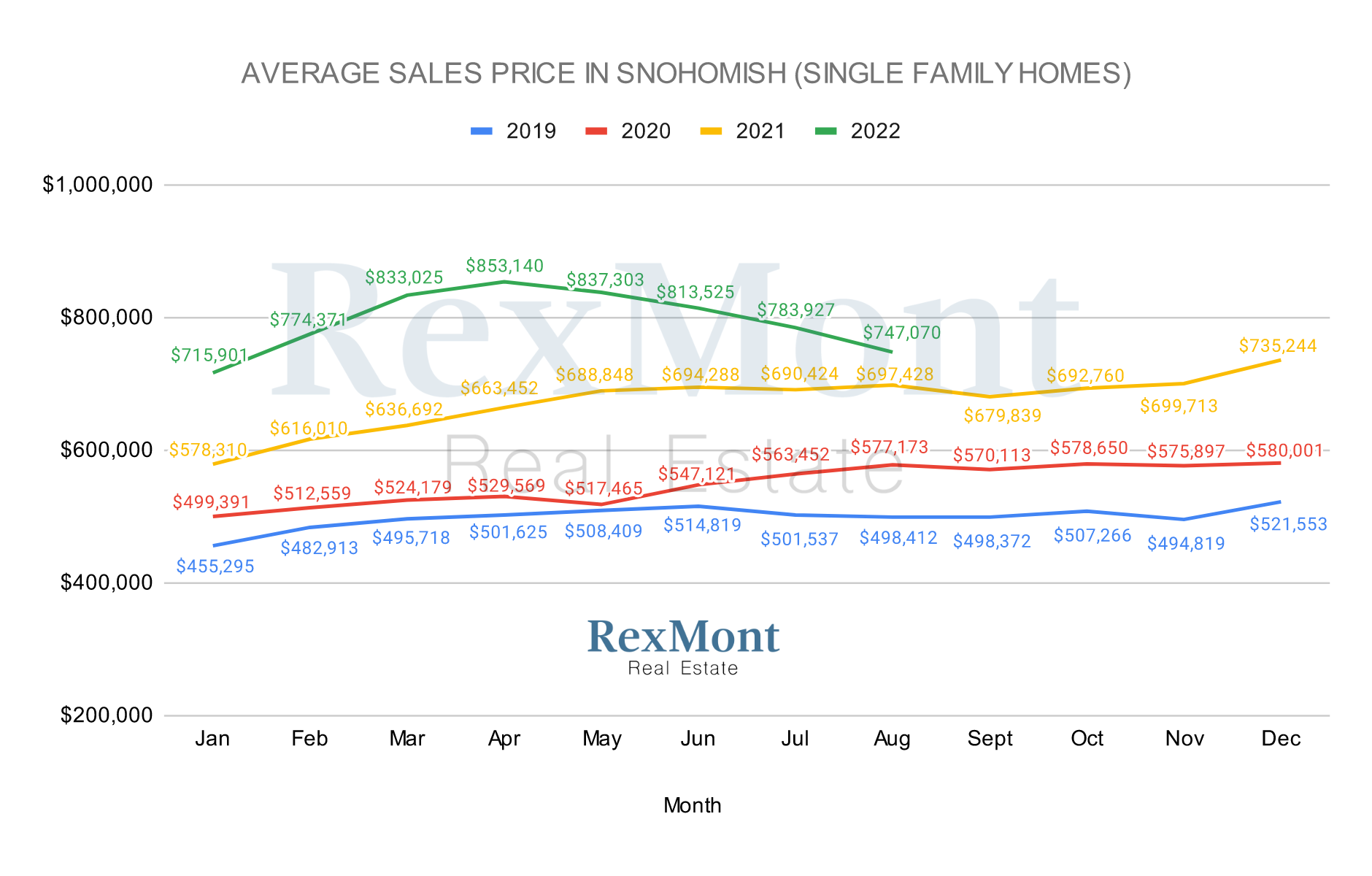 The graph shows that Snohomish County is trending upwards and reached the highest sales price on April 2022. However, sales price started going down on May and continued until August.
This chart depicts prices from January 2022 to August 2022
Snohomish County Average Selling Price Per Month - Condos & Multi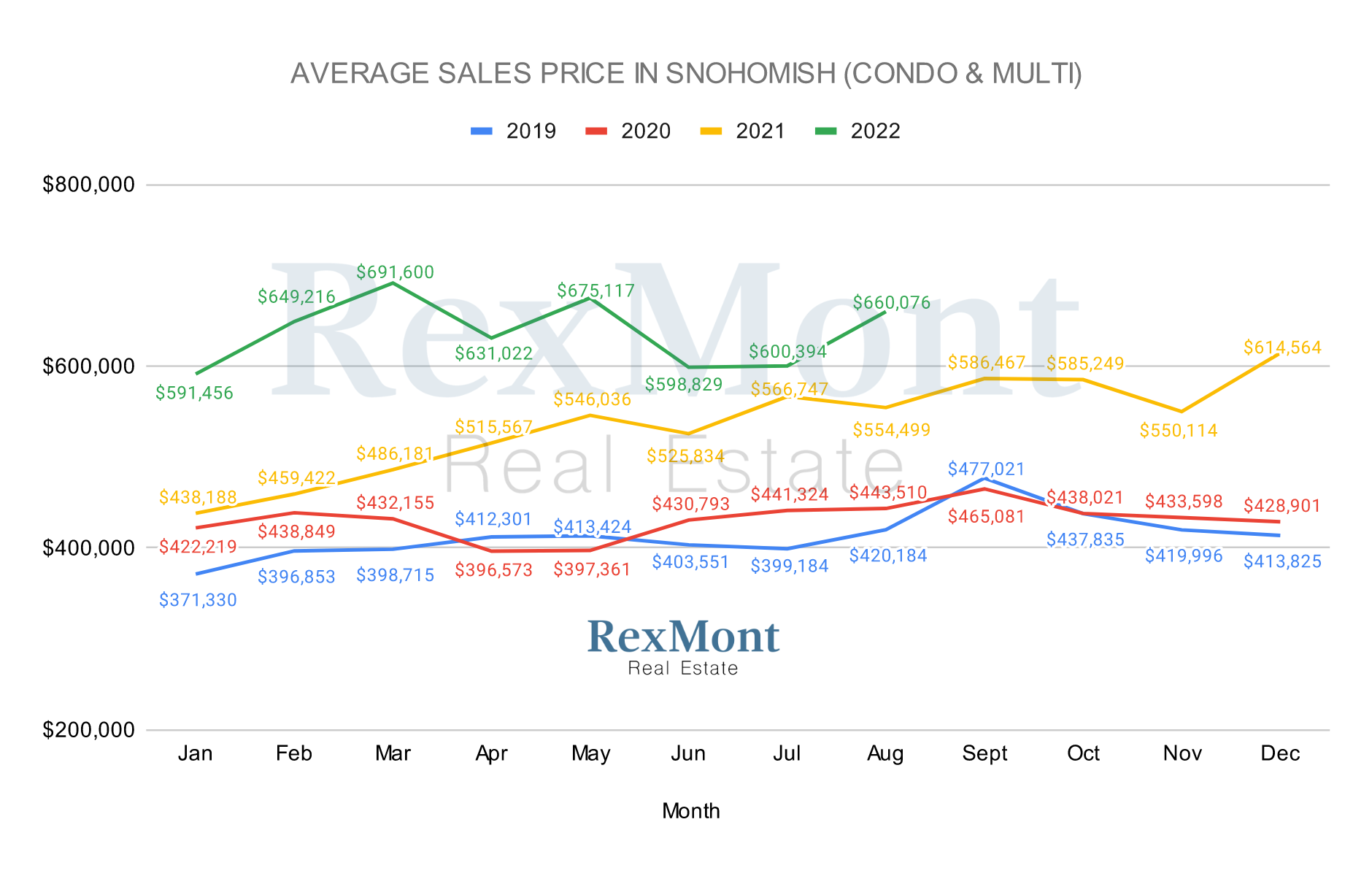 Looking at the graphs, we can see that Snohomish County is going up until the third month, but went down on April. It went up again on May, and went down on June. However, it started gradually increase again on the recent months which is July-August.
This chart depicts prices from January 2022 to August 2022
Let RexMont Real Estate Help You Buy Your Next Snohomish County Home
The Snohomish County housing market is always changing, so it's important to stay up-to-date on the latest data. Rexmont Real Estate is here to help you do just that. We provide monthly updates on the number of homes listed, pending and sold in Snohomish County as well as the average selling price per month. If you're thinking about buying a home in Snohomish County, be sure to check out our website for the latest information. And if you have any questions, don't hesitate to contact us – we would be happy to help!