6 Trends in Sustainable Residential Real Estate Construction
Posted by Adriano Tori on Thursday, November 18, 2021 at 7:28 AM
By Adriano Tori / November 18, 2021
Comment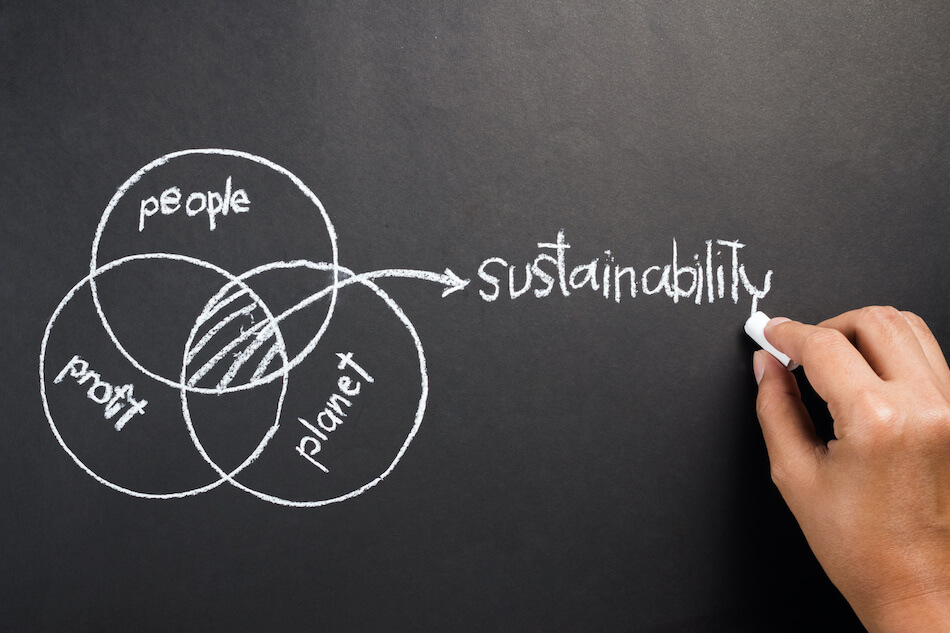 Homeowners today are demanding sustainable housing, and contractors are stepping up to provide it. What is sustainable construction? It's the incorporation of environment-friendly materials and practices into the building process. It not only produces more energy-efficient houses but also reduces the carbon footprint required to construct them. Continue reading to learn about six growing trends in sustainable residential construction.
For informational purposes only. Always consult with a licensed real estate professional before proceeding with any real estate transaction.
Sustainability Expectations Are Driving Change
Building practices are changing because homeowners' expectations are changing. For most customers, it's a given that their new homes will be environmentally sound. Energy-efficient appliances, low-electricity lighting, proper insulation, and other high-ROI energy-efficient home improvements are assumed to be standard. Buyers also expect more advanced sustainable items such as solar panels and green roofs to be on offer whether they ultimately choose them or not.
But expectations go a step further than the sustainability of the completed home. Owners want to know that their home was built sustainably. They want assurance that the contractor didn't waste energy or materials or needlessly pollute the environment during construction.
Use of Sustainable Building Materials
Sustainable materials are sourced locally, made from recycled materials, or produced with low environmental impact. Shingles, countertops, plastics, and drywall can all be made from recycled resources.
In a teardown or major remodel, the old building is a prime source of sustainable materials such as reclaimed steel, wood, bricks, and stone. In some cases, these even add to the aesthetic of the new home. Not only are they less costly than brand new materials, but their reuse keeps them out of landfills.
Bamboo is attracting a lot of interest as both builders and buyers learn more about its possibilities. It can be used for plywood and flooring, and because it's a type of grass, it grows much faster than tree wood and is more sustainable.
Improvements in Off-Site Construction
Anytime builders can order panels or modules from a factory and deliver them to the site, there's virtually no scrap or wastage. This reduces building time and the amount of energy burned during construction. As a bonus for the builder, factory components can usually be built to tighter tolerances than on-site construction. Although there is some environmental impact involved with shipping, the overall result is more sustainable.
Building in a Sustainable Location
Few things are more environmentally wasteful than building the same house twice. A sustainable location avoids areas with severe storms, floods, and trees that could easily fall. If water and sewers are available in the area, builders avoid the impact of digging fresh lines. Homebuyers should never skip inspections, as they can reveal hidden hazards that make a location unsustainable.
There's also the matter of situating the home on a lot that makes the best use of available light and heat. For example, large sun-facing windows are ideal in cold climates, whereas hot climates benefit from blocking the sun.
Living Materials
What are living materials? Unlike wood, which used to be alive, these materials continue to live and grow after the home is finished. Green roofs consist of a layer of vegetation planted on a roof with a waterproofing system. They not only insulate but also capture moisture and return it to the atmosphere. Green roofs also serve as a carbon sink and mitigate the heat island in populated areas. Another living example is self-mending concrete, which contains bacteria that grow into the pores and enhance impermeability.
Building Information Modeling
Building information modeling, or BIM, isn't explicitly a sustainable technology, but it works to reduce building time and energy usage on a project. BIM provides 3D modeling of a home under construction and everything in it. Builders can map budgets and make schedules on top of the 3D model. This allows them to see the impact of design alternatives without actually building them out. BIM affords unprecedented sophistication in scheduling and supply chain management. Thus it prevents rework, cuts down on wastage, and reduces completion time—all of which support a sustainable construction practice.
Cutting Homebuilding's Carbon Footprint
The construction industry is a major contributor to air pollution, water pollution, and landfill waste. Energy consumption doesn't stop after construction is complete. In fact, some research shows that buildings consume 40 percent of global energy. The trend toward green home construction is a welcome one because the impact continues for years to come. It will continue because of homeowner expectations and its ability to shorten building time.
For informational purposes only. Always consult with a licensed real estate professional before proceeding with any real estate transaction.