5 Things to Do With Kids in Bellevue: Explore KidsQuest & More!
Posted by Adriano Tori on Monday, June 13, 2022 at 10:40 AM
By Adriano Tori / June 13, 2022
Comment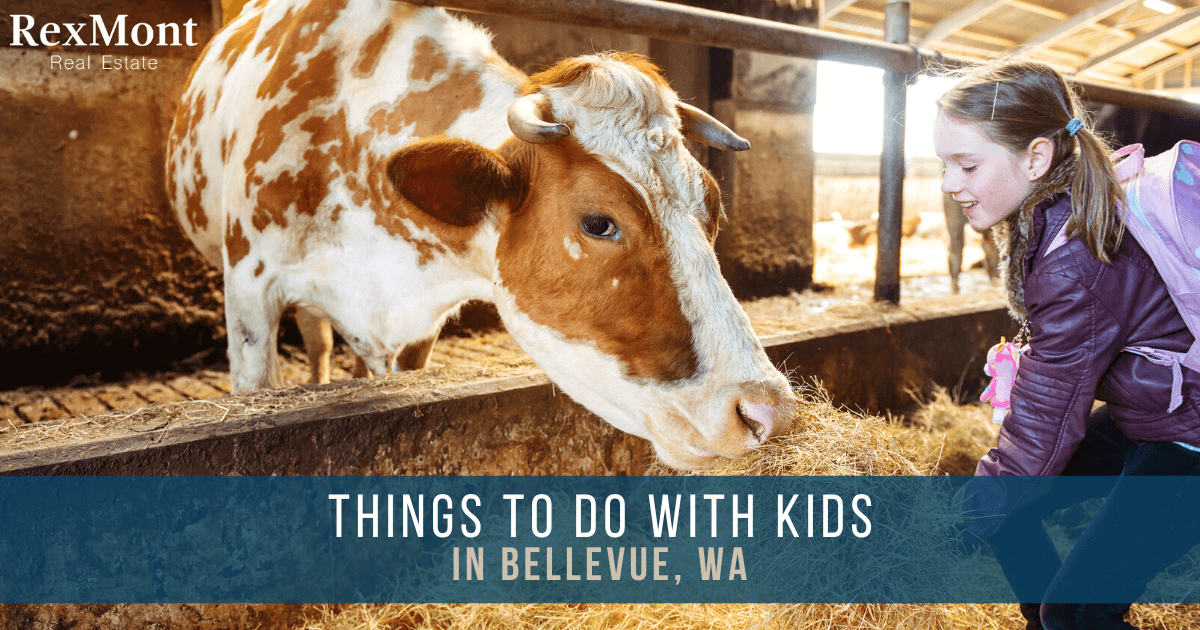 Ideally situated across Lake Washington from the Seattle community, the city of Bellevue is a remarkable and vibrant community that is teeming with exciting things to do with kids. From running around the local parks and swimming in the lake to exploring local museums and indoor attractions, there are plenty of ways to keep youngsters entertained regardless of the time of year. Keep reading to learn about some fun things to do with kids in Bellevue, Washington.
KidsQuest Children's Museum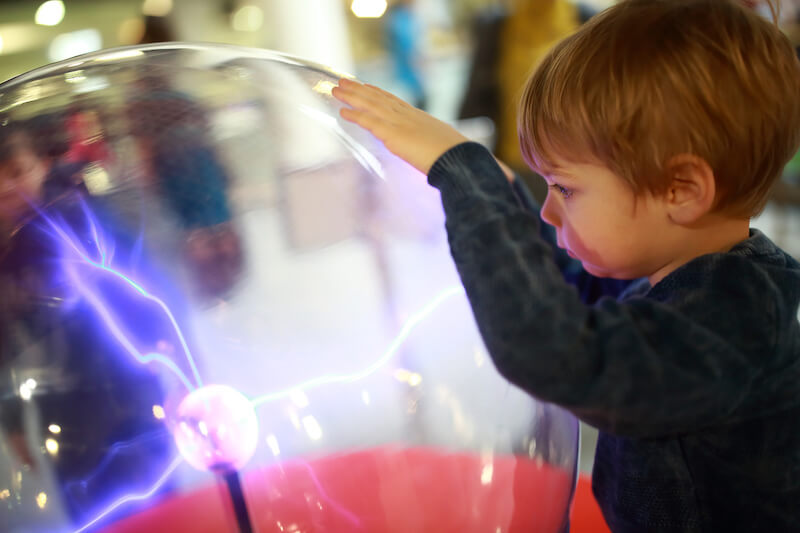 KidsQuest Children's Museum offers hands-on opportunities and interactive activities based in science, technology, engineering, art, and math (STEAM) that help children's minds thrive. Activities here are age-based for infants and children up to 10 years of age. KidsQuest encourages problem-solving, learning, and creativity through play. Activities heavily emphasize STEAM, so kids will learn something new every time they visit the museum.
With over 200 exciting programs offered throughout the year, the museum always has something fun going on. Permanent installations include the Art Studio, the Bellevue Mercantile, an art studio, a climbing atrium, and a separate splash zone for tots. Other favorites include KidsQuest's summer camps, workshops, and free science and art events geared towards youths and their families.
Recent additions include the On the Go Gallery, where a huge semi-truck cab awaits curious explorers. The Story Tree is a quiet reading nook that has routinely scheduled story times. KidsQuest has been awarded many accolades as a play space and museum for kids. Most programs are free with admission to the museum, while intensive courses and weekly camps range in price. However, there are scholarships available for qualified applicants.
Kelsey Creek Farm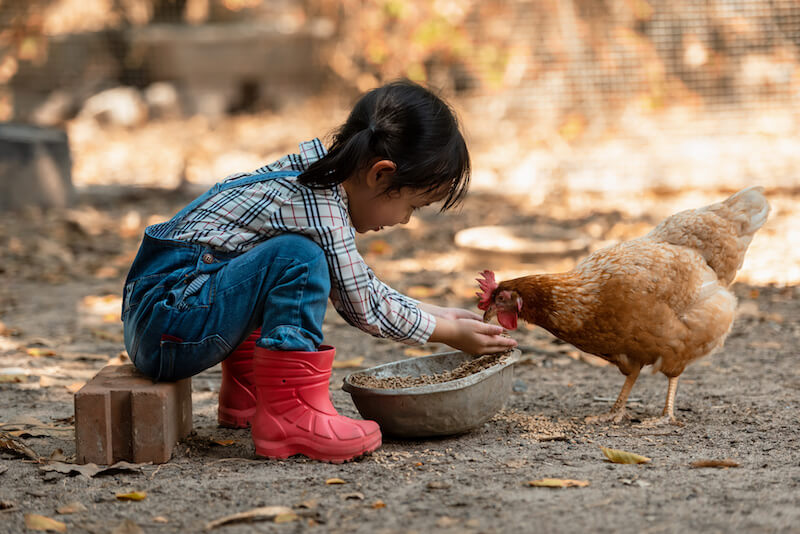 Located in a spacious park, Kelsey Creek Farm is a quiet place of respite amid the heart of the city. Visitors can tour the property, which features forests, wetlands, valleys and meadows, along with two historic barns listed on the State Heritage Barn Register.
The highlight of Kelsey Creek Farm is the animals themselves, which can be viewed with self-guided or guided tours. The animals are eager to greet guests, and some may be petted from across the fence line. Check out their schedule online to book a spot for one of the farm's special programs throughout the year and camps during spring and summer.
After exploring the barns and the historic Fraser Cabin, take time to commune with nature in the park's hiking and jogging trails or have lunch at one of the picnic areas in open grassy areas. Bring a camera and capture the youngsters enjoying the animals and the onsite playground for a day of educational fun.
Bellevue Art Museum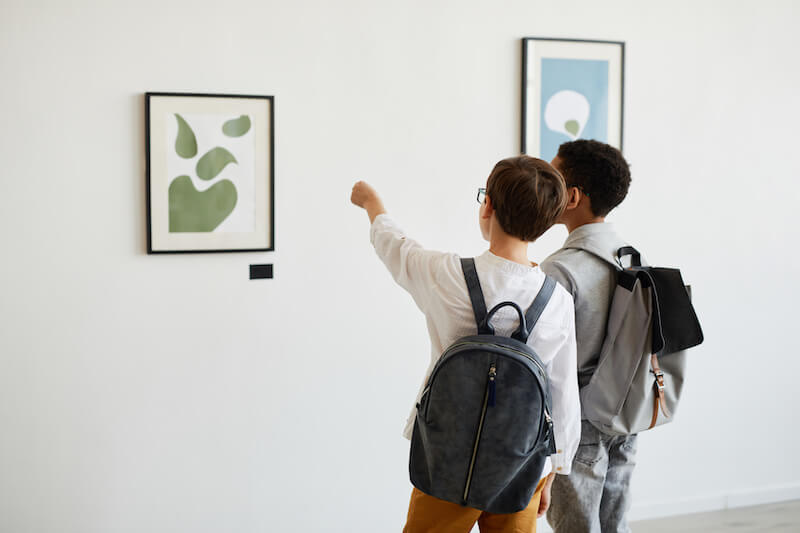 Get the kiddos engaged in the city's creative culture at the Bellevue Art Museum. This is one of the few museums in the nation that focuses on art, design, and crafters while working with artists to enhance the community. The exhibits here rotate routinely, but there are several age-appropriate activity stations that are open daily to inspire kids' imaginations.
Kids can get creative at Magnetic Motion by building and arranging tubes to establish a ping-pong ball pathway. Youngsters who feel artistic can draw and paint portraits to add to the Community Portrait Wall. Those feeling colorful will flock to the Reduce, Reuse, Create zone, where mixed media and bright colors are employed. Use of the stations is free with ticketed admission.
Bellevue Zip Tours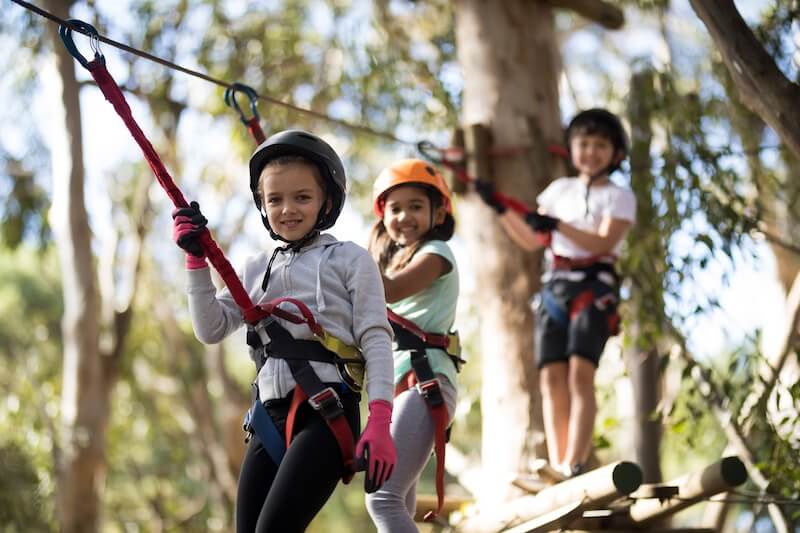 Soar through the air and get a birds-eye view of Bellevue's Eastgate Park with a ticket at Bellevue Zip Tours. Riders must be between 60 and 250 pounds to glide the lines, and this rule is strictly enforced. Those who qualify to ride can cruise across seven zip lines and two suspension bridges. Kids and their companions will have a one-of-a-kind experience as they sail above the canopies of mature Douglas Firs, Western Hemlocks, and Broad Leaf Maples.
Those eager to learn how to open climb will find the Bellevue Climbing Wall here, and the crew here offers climbing camps, classes, and group reservations for team building sessions and family affairs. Visitors who prefer to keep both feet on the ground can enjoy one of two short hikes through the wooded area of the property. Bring a picnic and have lunch with other guests while the kids make connections in the small playground.
Funtastic Playtorium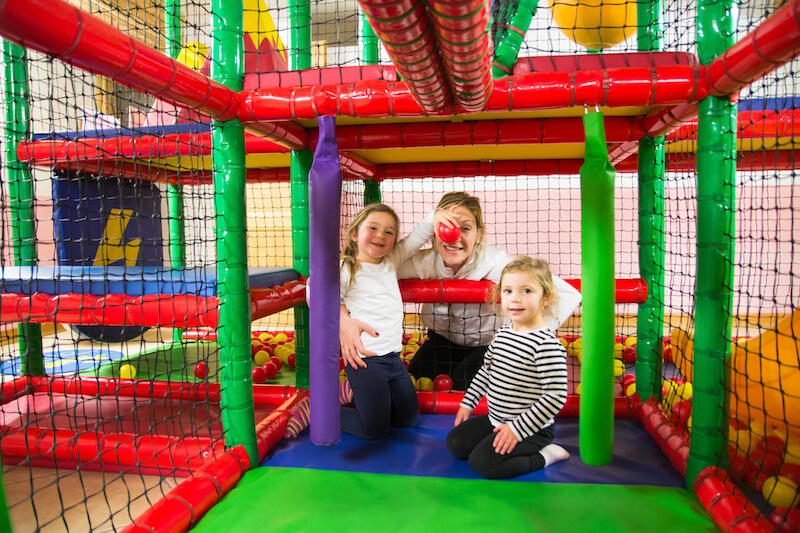 The Marketplace at Factoria has a bit of everything, including attractions specifically for youngsters. There are five major box stores, several specialty boutiques, and an array of restaurants and public places to commune. However, the best attraction for younger guests is the Funtastic Playtorium.
This indoor playground is massive and offers chances for solo and interactive play. Visitors can run amok jumping, swinging, climbing, and letting their imaginations and bodies go wild. There are age-appropriate play areas for toddlers and kids up to age 10, and an adult must supervise youths in the playground.
With reasonable rates, the Funtastic Playtorium is an excellent way to spend the day—especially when it's rainy or cold outside. While most days are "free play" and open to all, private bookings are available for celebrations. For food, there are several nearby places to dine at the Marketplace at Factoria.
Entertainment for Kids Is Abundant in Bellevue, WA
In addition to all the fun things to do in Bellevue, many come to the city to enjoy a coastal lifestyle in a mid-sized community. However, kids appreciate having plenty of fun places to visit, learn, and stay in motion. Be sure to check local calendars and community websites to find out what is new and exciting to do around town with youngsters.