4 Exterior Design Tips For Luxury Waterfront Homes: Outdoor Bliss on the Lake
Posted by Adriano Tori on Friday, April 1, 2022 at 2:15 PM
By Adriano Tori / April 1, 2022
Comment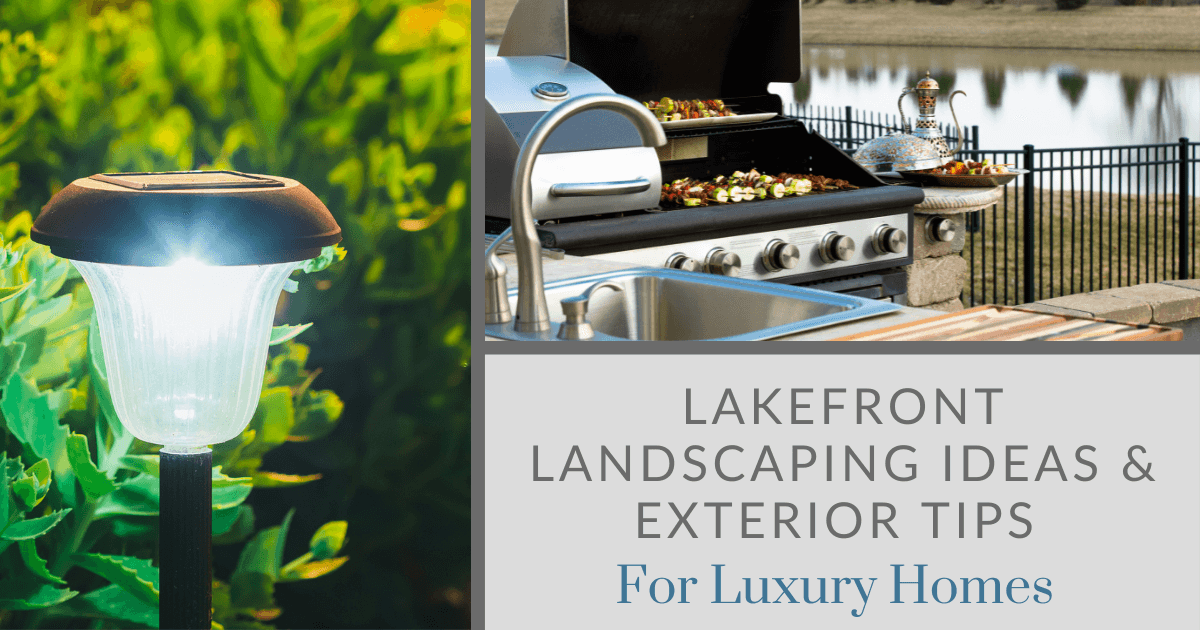 If you've recently purchased a luxury waterfront home, you're probably wanting to spend as much time outside as possible. So, why not spruce up the yard with impressive landscaping, view-enhancing installations, illuminating lighting fixtures, and other features that enhance the time you spend outdoors? Keep reading to learn about four exterior design tips for luxury waterfront homes.
Choose Thoughtful Landscaping
Well-planned landscaping can magically transform a waterfront home's outdoor spaces into an oasis worthy of a grand home. The best waterfront landscaping strategies provide the comfort of an indoor setting without compromising natural scenery.
It might be wise to consult with a gardening professional who can help establish a solid balance of softscaping and hardscaping elements in the layout plans. Hardscaping such as stone, concrete, bricks, and retaining walls are as important as their surrounding softscape installations of shrubs, flowers, and trees.
Curving lines can help define hardscaping features that direct the eye to areas of interest and footpaths throughout the grounds. In addition to evergreen shrubs, flowering plants, and native trees, don't hesitate to use ground coverage such as pebbles, sand, or river rocks to gently lead guests to the waterfront.
Design a Comfy Porch or Patio & Enjoy the View
A well-designed outdoor living space is an essential addition to construction styles that maximize waterfront views. A porch or patio is natural for the front and back of the home, but a wrap-around porch offers 360-degree panoramic views. While shade trees are amazing, the addition of areas such as pergolas, gazebos, or awnings offers protection from other elements like gentle rain.
Make these view-enhancing areas more comfortable with outdoor furniture for lounging, such as:
Hammocks
Chaises
Rocking Chairs
Tables
Refrigerator
Porch Swings
Even open areas can enhance views while still affording privacy with the addition of a few vining plants or weatherproof curtains.
Build a Luxurious Fire Pit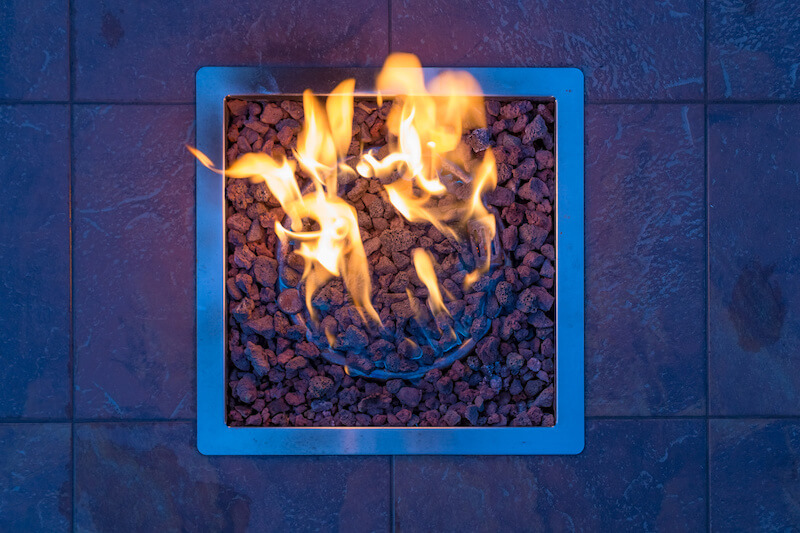 An outdoor firepit is one of the essential purchases for every waterfront home. Firepits can be found in all shapes and sizes, ranging from elaborate gas fireplaces to more rustic wood-burning alternatives. Tables with built-in gas fireplaces invite owners to enjoy al fresco meals with an elegant ambiance. These are ideal for a luxury home addition, but those wanting individual set-ups might buy one at a big-box retailer or make one with a clever DIY fire pit project.
One primary concern before making a decision is to determine the fuel type that will be used, with the most common being wood, coal, propane, or natural gas. Consider the setup available on the property and where any needed outlets are placed when choosing a fire pit.
Add an Outdoor Kitchen or Bar Area
An outdoor kitchen makes outdoor entertaining on a waterfront property a more straightforward yet more elegant and impressive experience. A luxury home should have more than a basic grill setup. Go all the way with an elaborate outdoor kitchen that has features such as:
Built-in Smoker
Refrigeration
Working Sink
Warming Drawers
Burners
Countertop Space
Storage Cabinets
These projects average around $14,000. That said, the ROI on outdoor kitchens can exceed 70 percent. The addition of a small bar further makes having a party where guests can serve themselves or allow a hired staff to tend to their beverage needs a beautiful addition that can further boost the value and appeal of waterfront properties. As a bonus, no wet guests have to go inside to get refreshments!
Pull the Outdoor Landscapes Together with Lighting
Outdoor lighting is a crucial ingredient that allows the property to be enjoyed long into the night—or at least after dusk when desired. Each type of outdoor lighting serves a unique purpose and should be placed in layers that complement the landscaping and areas most frequented in the evenings. These generally include overall lighting, task lighting, and accent lighting.
Overhead lighting is optimal for large spaces that need illumination, such as patios, driveways, pools, and decks. Task lighting such as spotlights is best directed toward docks, outdoor kitchens, and spa areas to keep things in view without too much glare. Accent lighting such as LEDs, solar stakes, and lanterns can emphasize walkways, gazebos, pergolas, stair rails, and other critical areas without disturbing the relaxing ambiance.
Enjoy Outdoor Bliss at Your Luxury Waterfront Home
While these tips are great starting points for designing an outdoor escape for a luxury property, owners should prioritize their style and needs. Those who frequently entertain might enjoy having it all, while those who prefer privacy may envision another setting. Consult with an outdoor decorating pro for more tips and advice if in doubt.