How to Get a Mortgage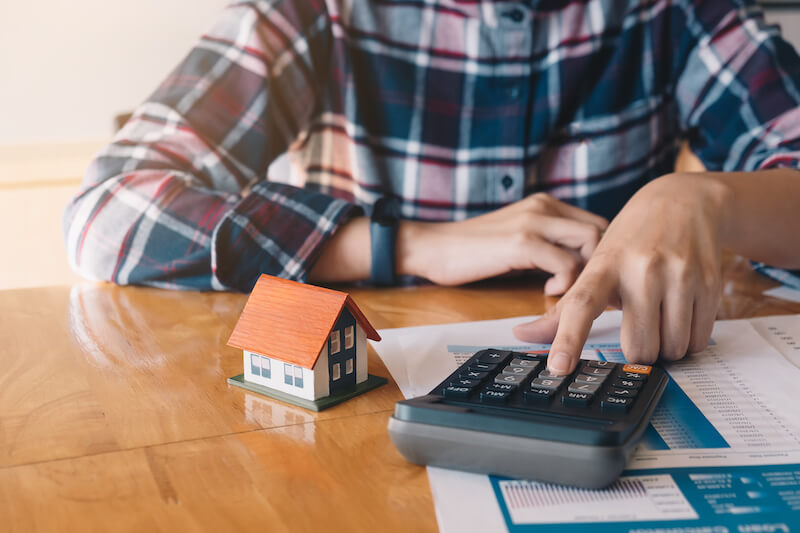 Because many mortgage lenders exist, borrowers should consider hiring a mortgage broker to help them find the best option for their needs. Once they choose a lender, the lender will examine the following:
Income and job history
Credit score (typically 620 or higher is needed for a conventional loan and around 580 for an FHA loan)
Debt-to-income ratio
Any additional assets
Intended property type
Current Mortgage Rates
Here you can view an up-to-date graph of current mortgage rates from Mortgage News Daily. The MND Rate Index is an authoritative source for tracking mortgage rate changes in real-time, and this mortgage rate chart covers trends in mortgage rates for 15- and 30-year fixed-rate mortgages, FHA loans, jumbo loans, adjustable-rate mortgages, and VA loans. Click on each type of loan to see its accompanying graph.
For informational purposes only. Always consult with a licensed professional for the most accurate and current information.
RexMont Real Estate Mortgage Calculator
If you're interested in learning your current credit score, TheBalance offers a list of the best free credit reports. You can also view current mortgage rates or use our mortgage calculator to estimate your monthly mortgage costs and determine how much house you can afford before you speak with a lender.
The Home-Buying Process, Explained
Once borrowers determine how much they can afford or qualify for (people usually spend around 33% of their income on housing), they'll need to get pre-approved for a mortgage loan. Preapproval involves a lender reviewing the borrower's financial information—including income, debts, and assets—and then extending a loan for a specific amount.
After receiving preapproval, the next step is for the borrower to begin searching for a home and make an offer. A real estate agent can help with this part of the process. If the seller accepts the offer, the next step is for the borrower to complete a loan application and provide any documentation required by the lender for verification, including items such as:
Account statements to confirm assets
Pay stubs and tax returns to verify income
A list of debts, including credit card statements, car loans, and student loans
Once the lender verifies this information, they'll issue a loan estimate that outlines the terms of the loan and the estimated monthly payments. The final step is for the borrower to close on the loan and officially become a homeowner.
Types of Loans
Homebuyers have a variety of different mortgages they can choose from that fulfill different needs. Here are some of the different mortgage types:
Conventional Loan
Jumbo Loan
VA Loan
FHA Loan
USDA Loan
Fixed-Rate Loans
Adjustable-Rate Loans
What Is Private Mortgage Insurance?
Private mortgage insurance (PMI) protects the mortgage lender if the borrower defaults on their mortgage loan. PMI is usually required when borrowers make a down payment of less than 20% of the home's value; the smaller the down payment, the more money the lender loses if the borrower doesn't pay back their mortgage.
Ready to Buy a Home?
Obtaining a mortgage can be challenging. Therefore, borrowers should prepare to spend a significant amount of time during each step of the process.
Contact us today if you have any questions about the buying process or would like to obtain a free market report.
Contact RexMont Real Estate Today!