Homes Listed Monthly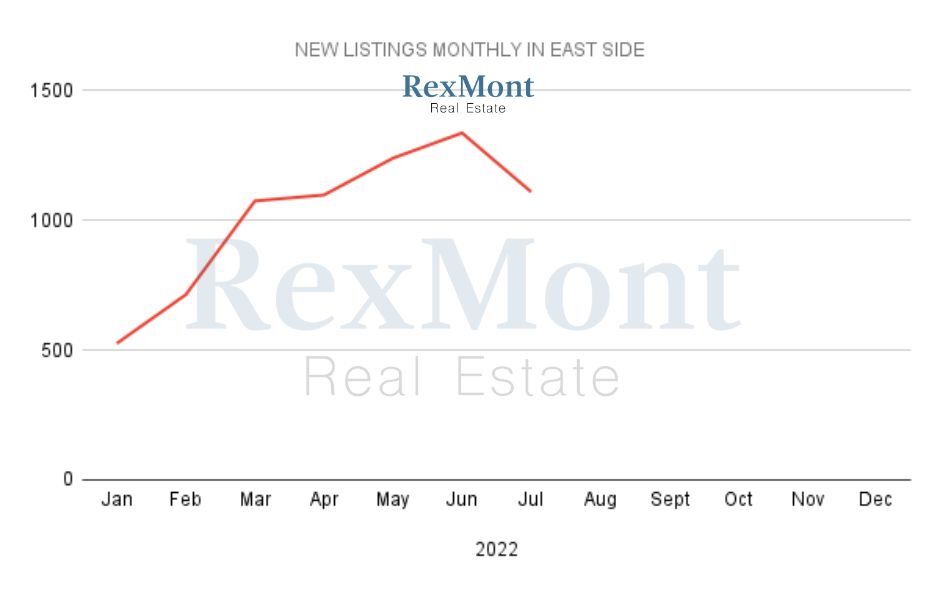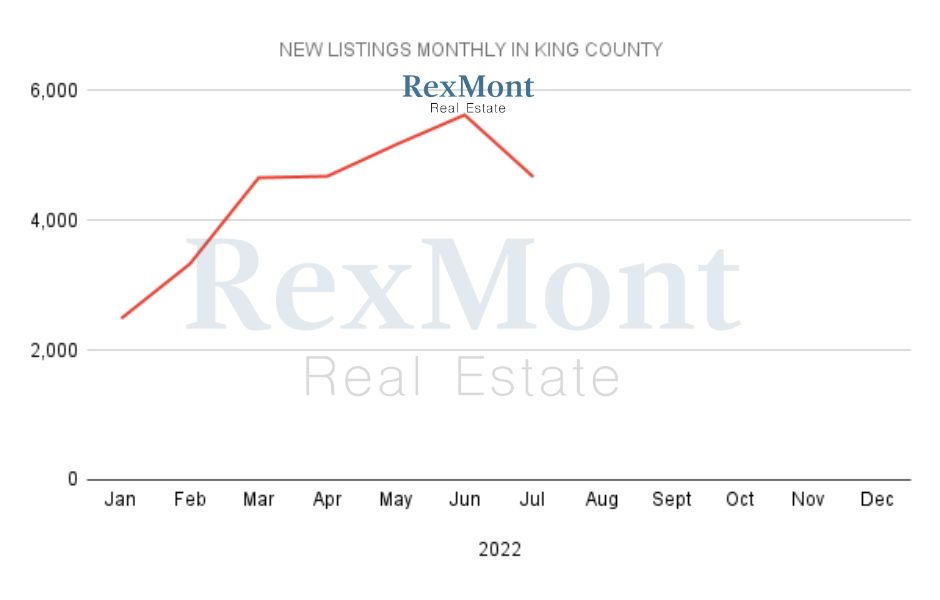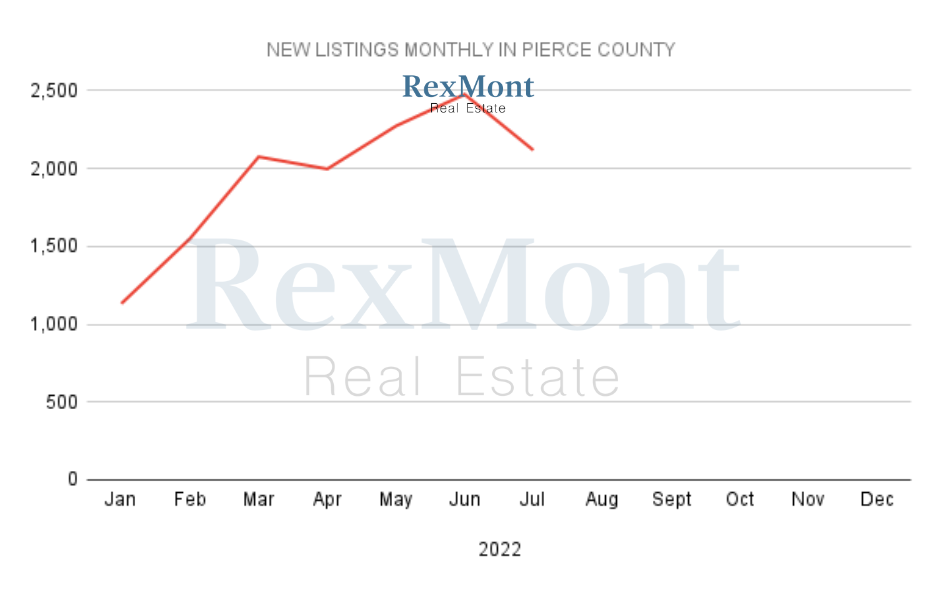 As illustrated, the number of homes listed in 2022 began lower at January. Both 4 counties reached their highest as of now on June, but we can see that it went down this.
July. Homes that do get listed haven't remained on the market for long with anxious buyers jumping on listings as soon as they hit the market. As buyer affordability is impacted by mortgage rates, we may see listings linger a little longer on the market as the year progresses.
---
Active Listings Monthly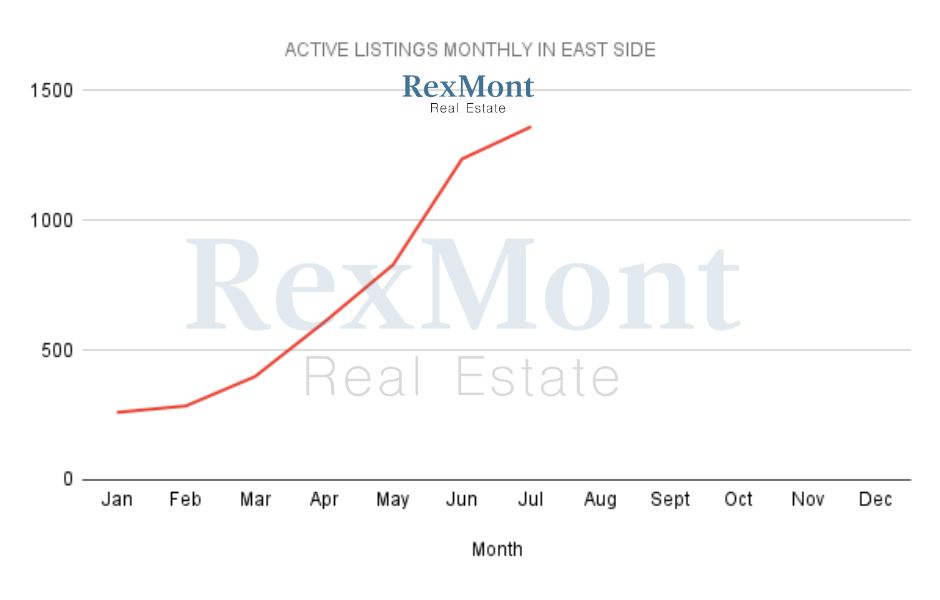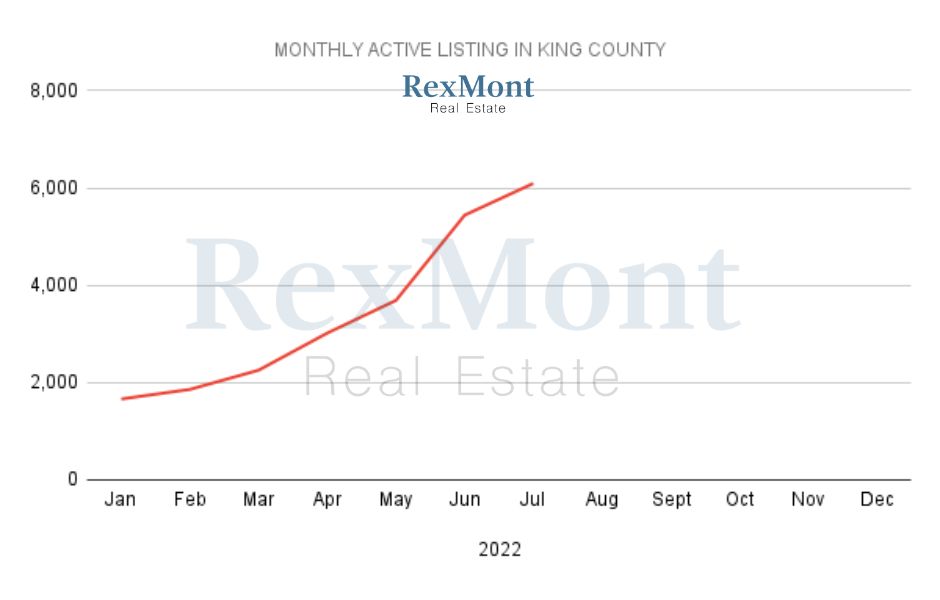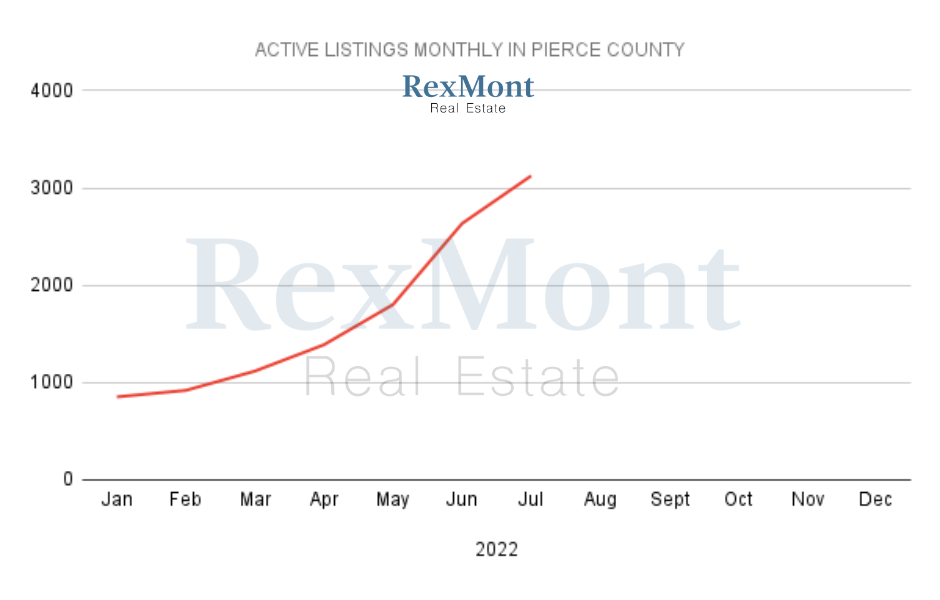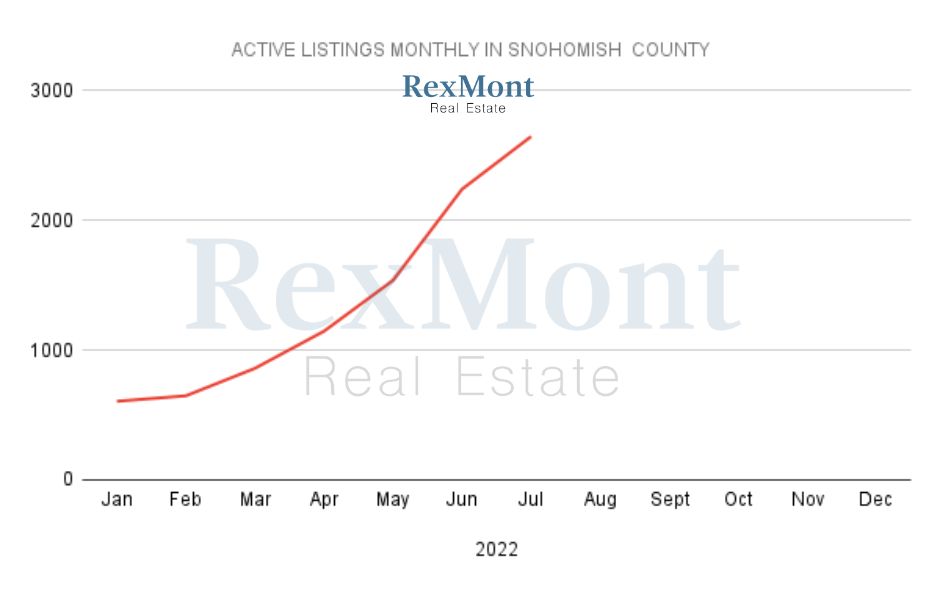 The graph illustrates monthly active inventory. 2022 has shown historically low inventory but has started to come up to July 2022 and is expected to continue in this direction as the year progresses.
---
Homes Pending Monthly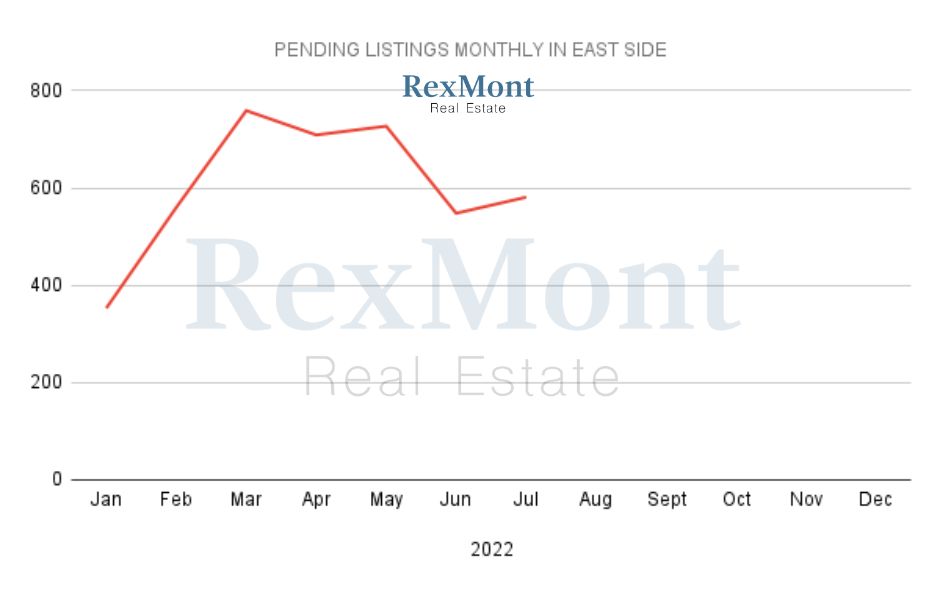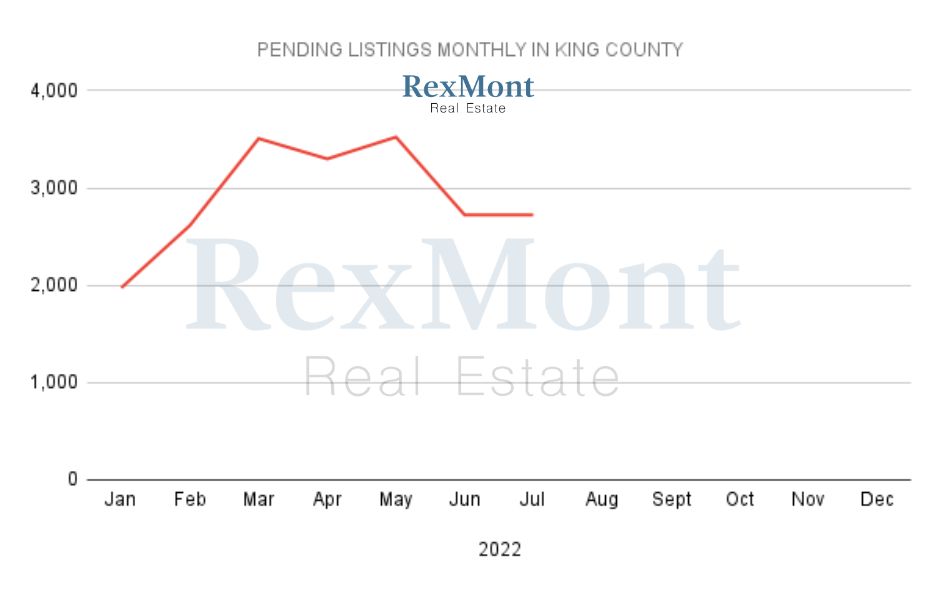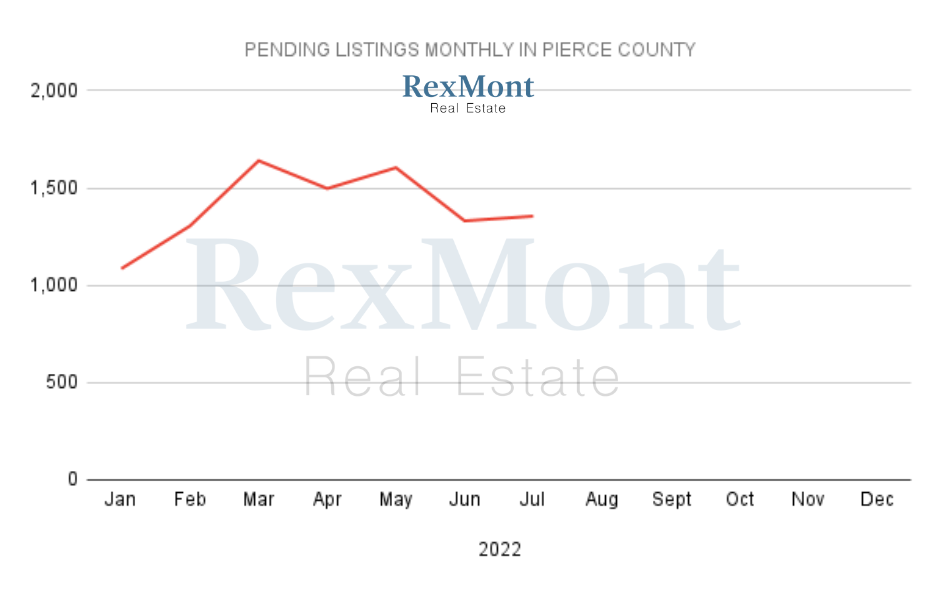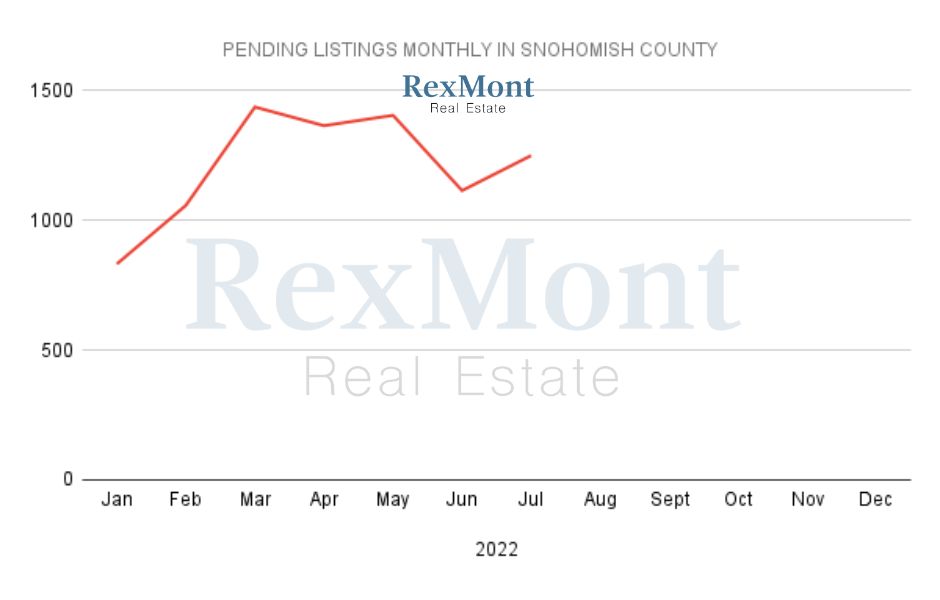 So far in 2022, we can see that there's a constant increase in homes in pending for the first three months. Both 4 counties have significant decrease on June, but gradually increased this July.
---
Homes Sold Monthly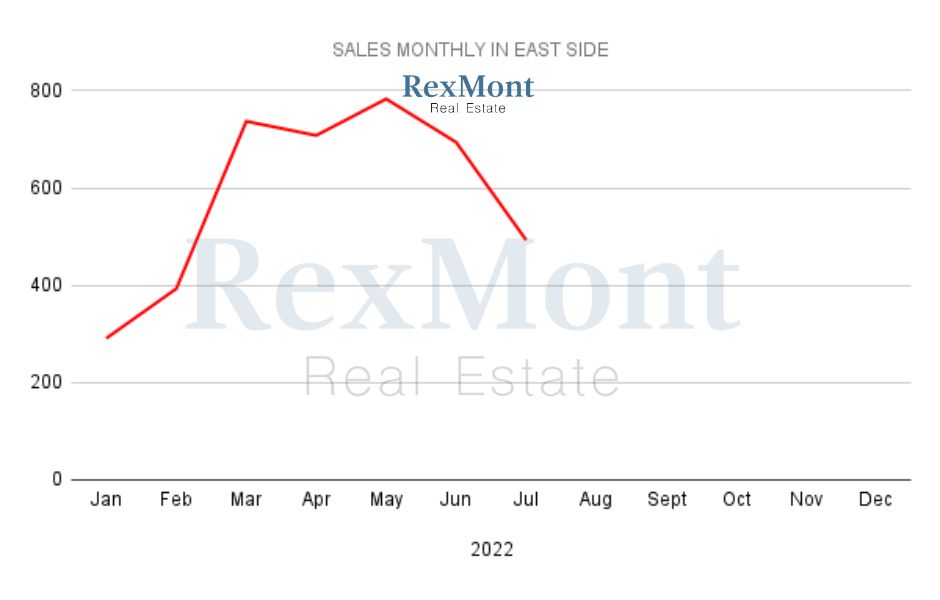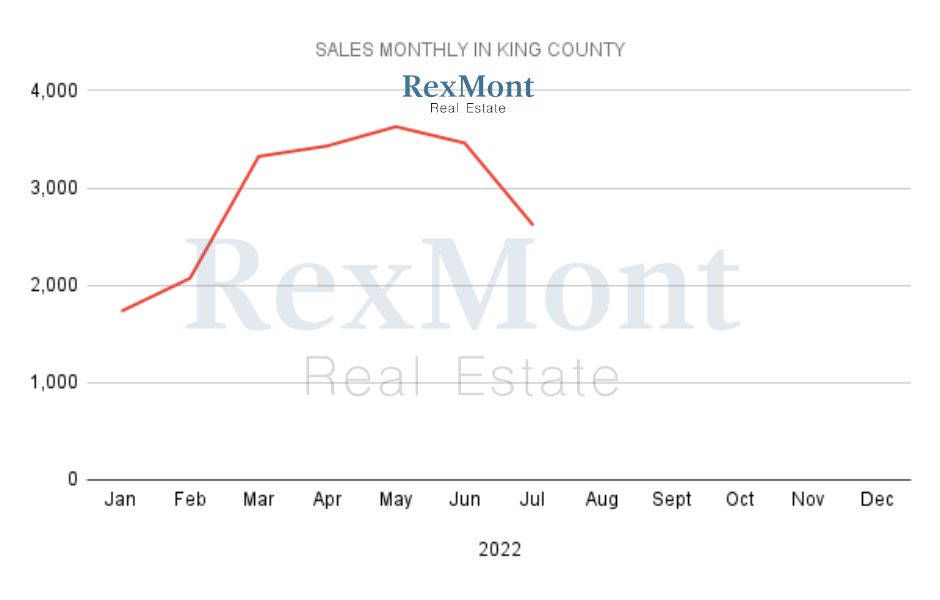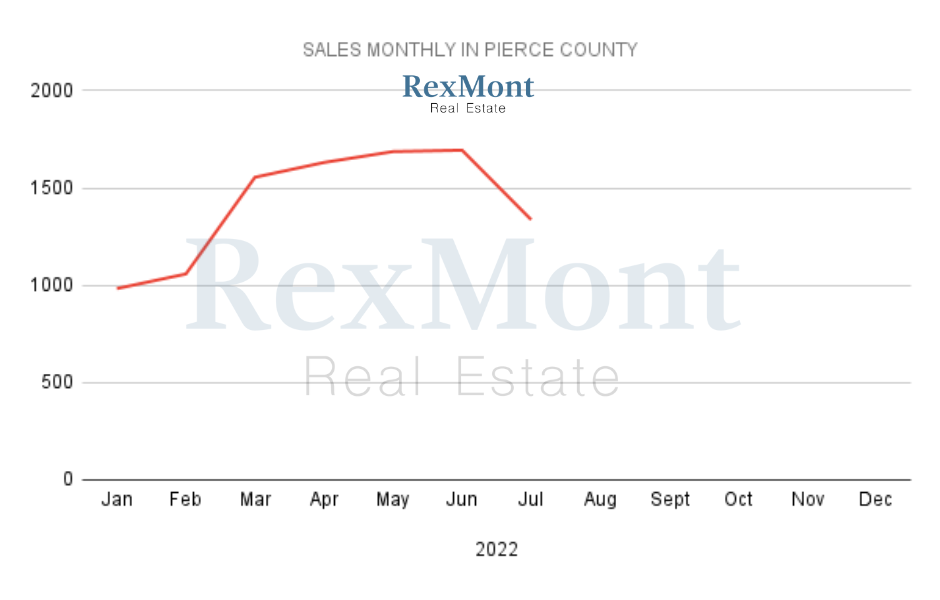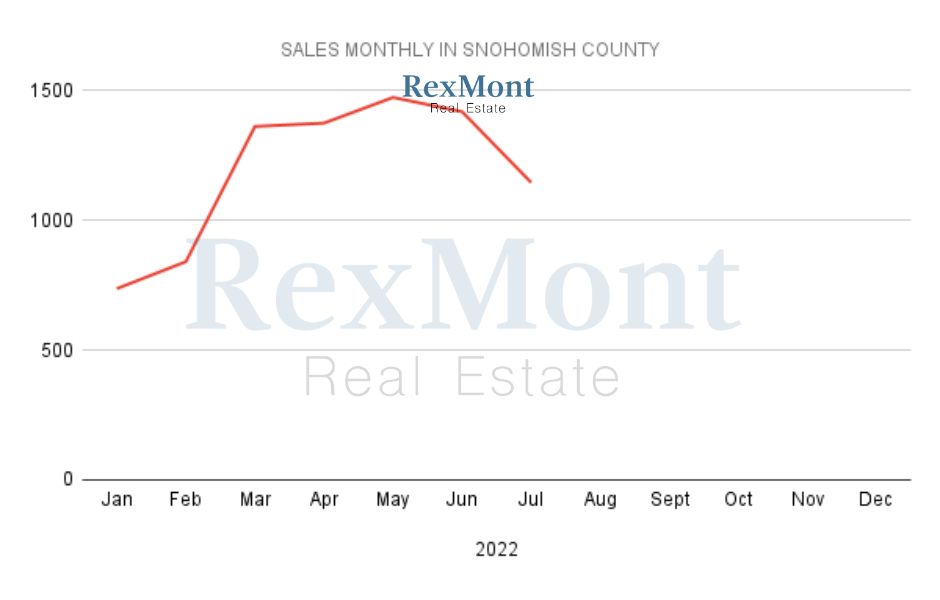 The graph illustrates the number of homes sold per month. At the beginning of the year, sales numbers were trending similarly from January up to May except for East Side, however, they have started to trend downwards on June and are expected to continue in that direction as increased mortgage rates will continue to impact buyer affordabilty.
---
Average Selling Price Per Month - Single Family Home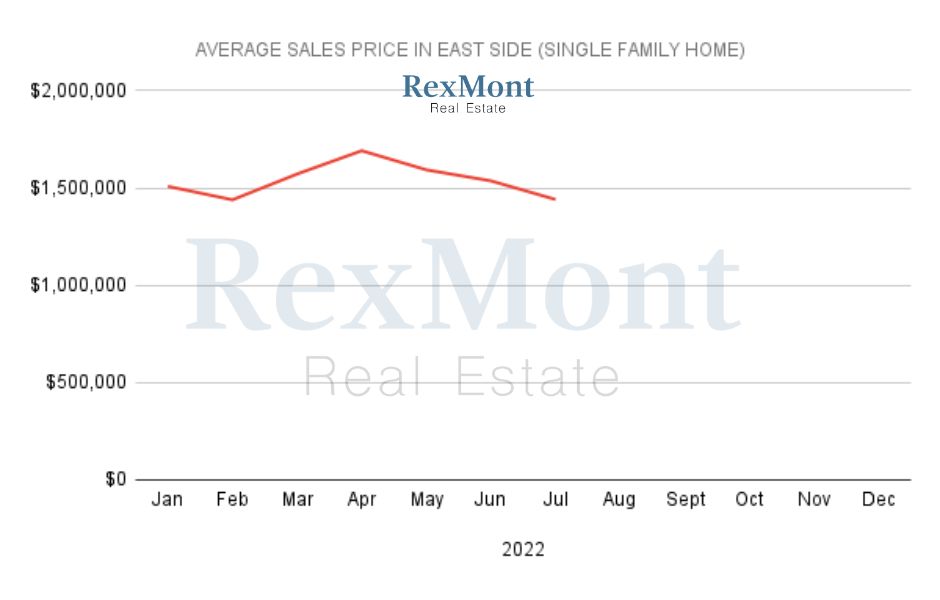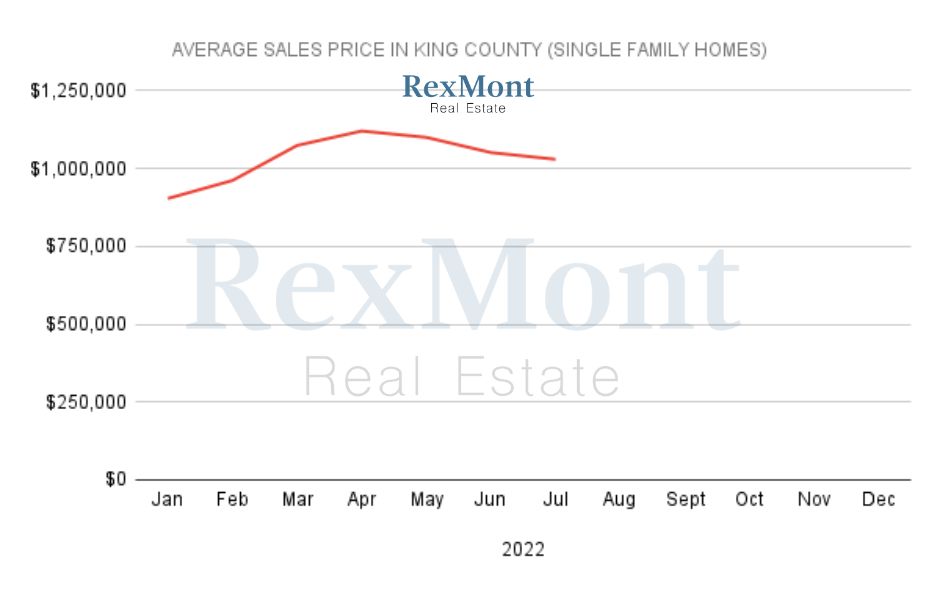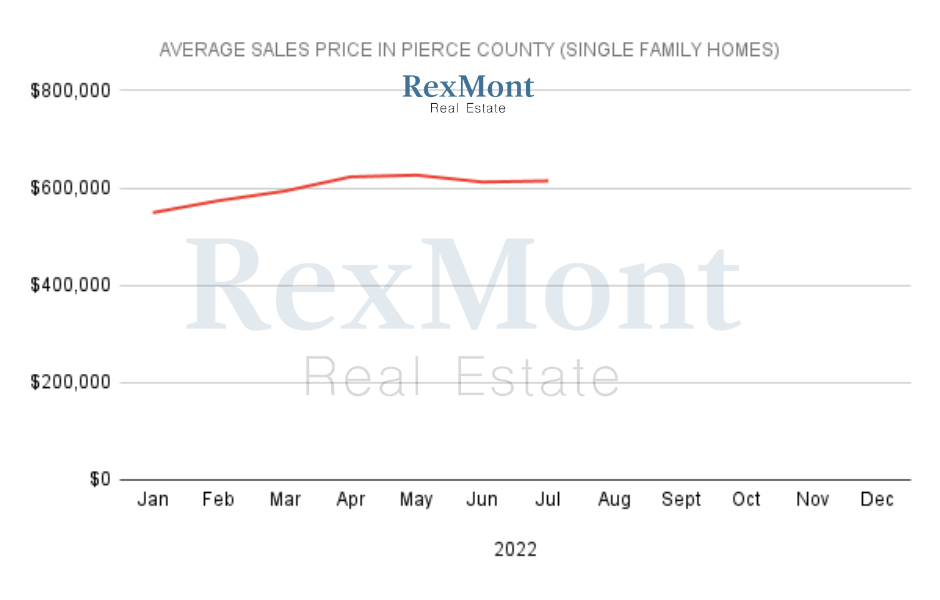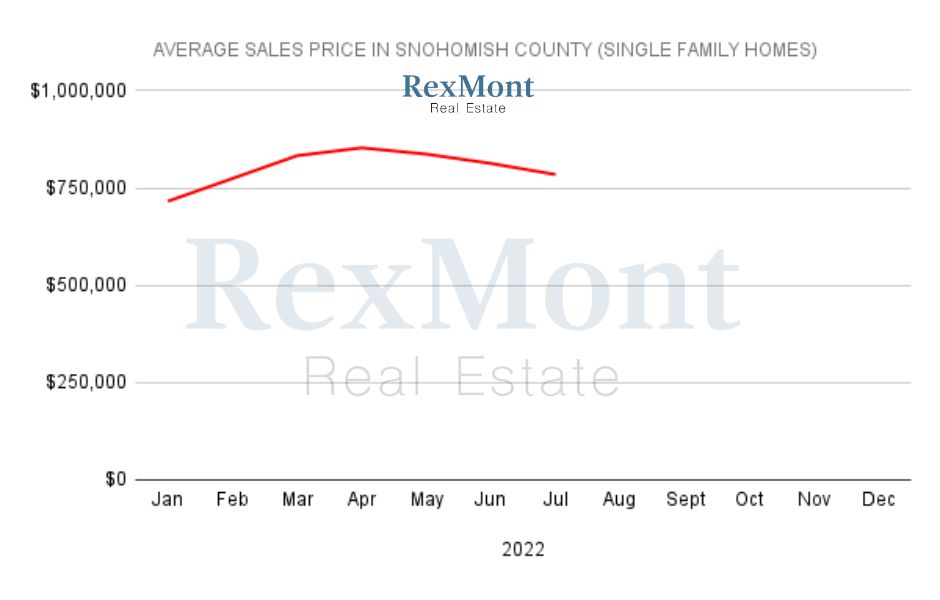 The graph shows that both 4 counties reached the highest sales price on April 2022. Except for Pierce County, we can see here that Average Sales Price for Single Homes went down a little this July.
This chart depicts prices from January 2022 to July 2022
---
Average Selling Price Per Month - Condos & Multi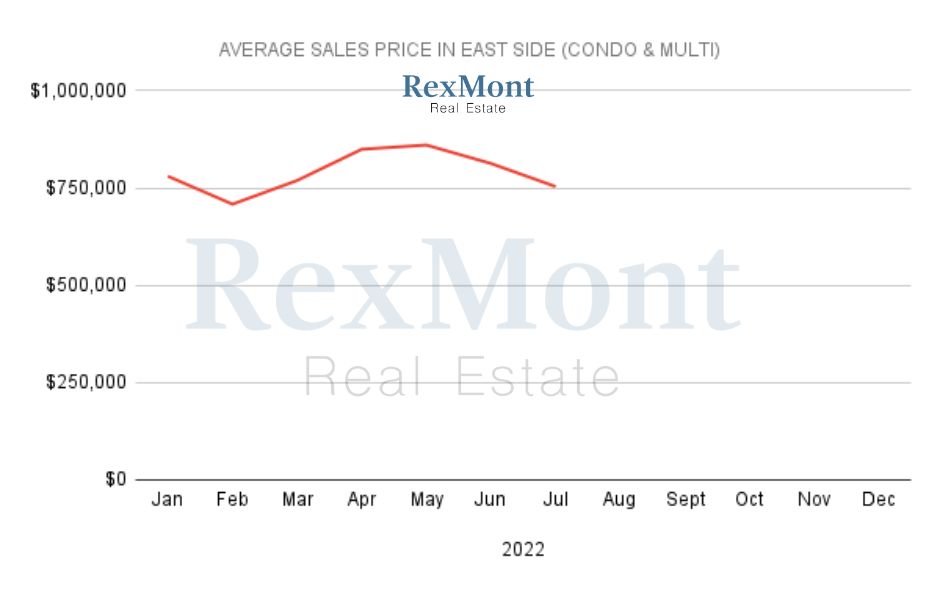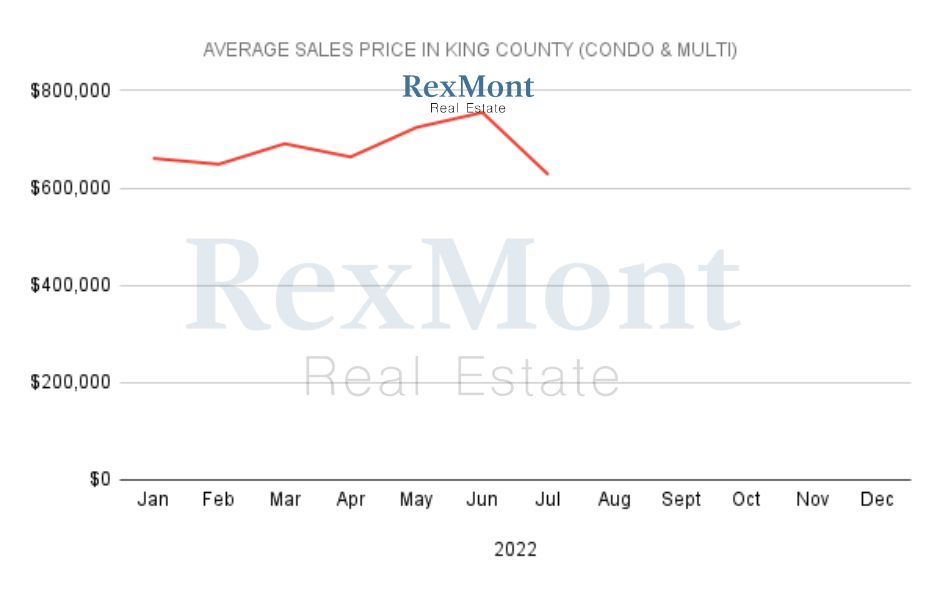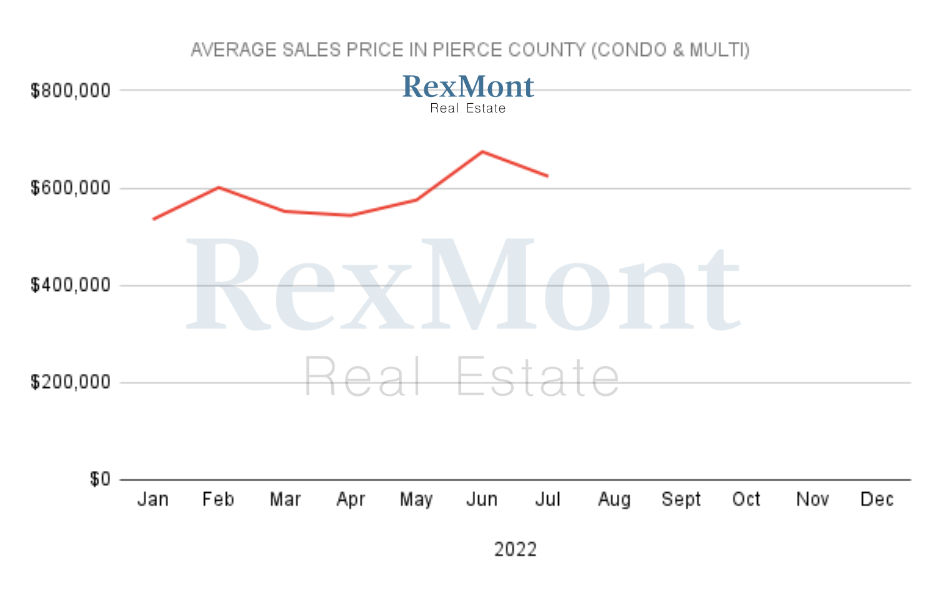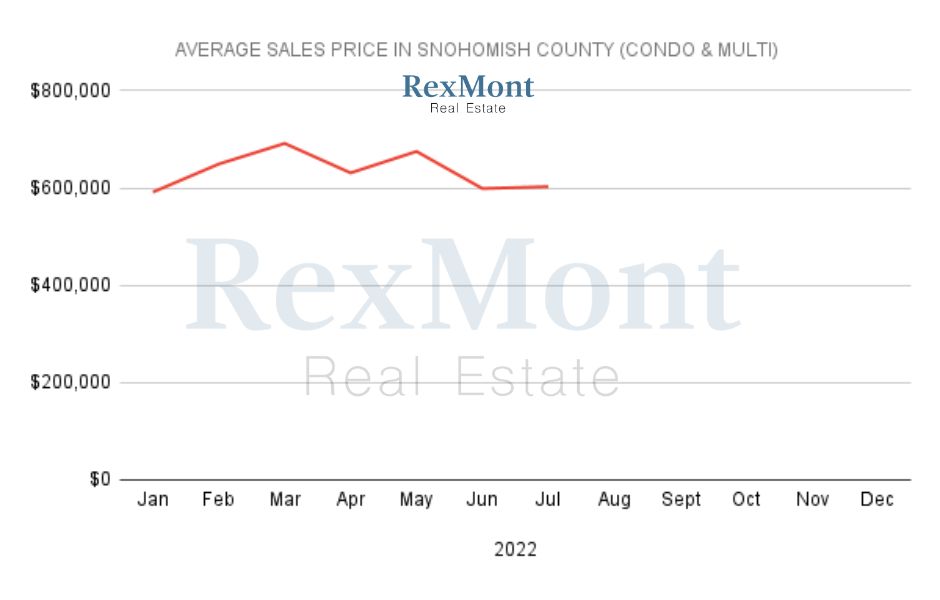 Looking at the graphs, we can see that both King County and Pierce count has the highest selling price on June, but went down on July. On the other hand, East Side has the highest selling price on May, and it went down starting June up to now, while Snohomish's highest selling price was on March, and didn't significantly changed this July when it started going down on June.
This chart depicts prices from January 2022 to July 2022
---